John Morden Centre, the Courtauld Institute, Warwick University's Faculty of Arts and Central Somers Town Community Facilities and Housing join residential schemes Lavender Hill Courtyard and A House for Architects in the race for the Prize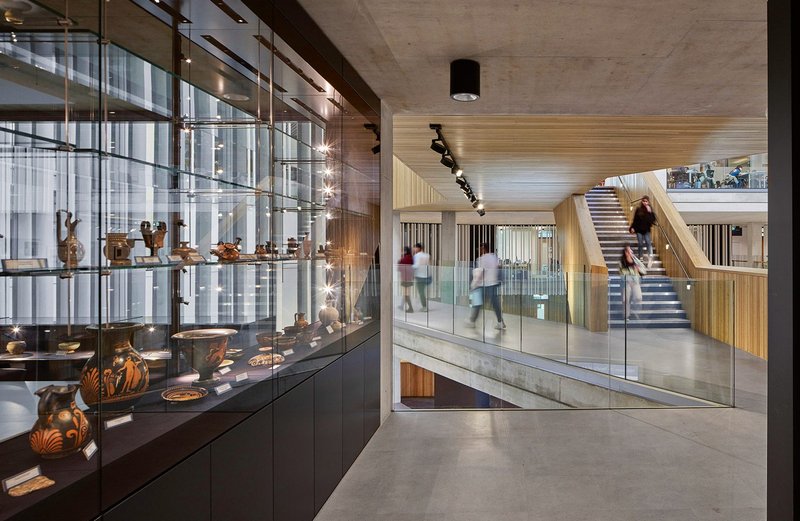 Faculty of Art at the University of Warwick by Feilden Clegg Bradley Studios.

Credit: Daniel Hopkinson
The RIBA Stirling Prize shortlist has been revealed. Six buildings, each special in its own way, and three creating new homes, have made it to this stage. You can see the review in detail of each one here.
A House for Artists, designed by young practice Apparata, rethinks adaptable, sociable living in Barking. Sergison Bates Architects' Lavender Hill Courtyard in Clapham gives a different complexion to build to rent with its delicious courtyards and thoughtful plan on its backland site. As Camden redevelops Central Somers Town, Adam Khan Architects has built a mix of social housing and community facilities, inside a robust brick shell with swooping inverted arches. Mæ brings a new level of joy to older living with its colonnades around an old cypress and lofty daylight volumes alive with the buzz of sociability at its John Morden Centre in Blackheath. The Courtauld Institute of Art, in the grand buildings of Somerset House in central London, has been subtley opened up and connected by Witherford Watson Mann. And Feilden Clegg Bradley Studios has brought together the Faculty of Art at the University of Warwick, giving it a collaborative tool in its new central staircase.
The shortlist collectively shows architects focusing on the plan, piecing together a jigsaw of existing functions with awkward conditions and plots, and making sense of them. And there is a certain gentle weight in the way they exist in their place and their details, creating confidence in a robust place to live, play, meet and study, even as they settle into lively use.