The lightest of surface touches modulates the sound and unifies the space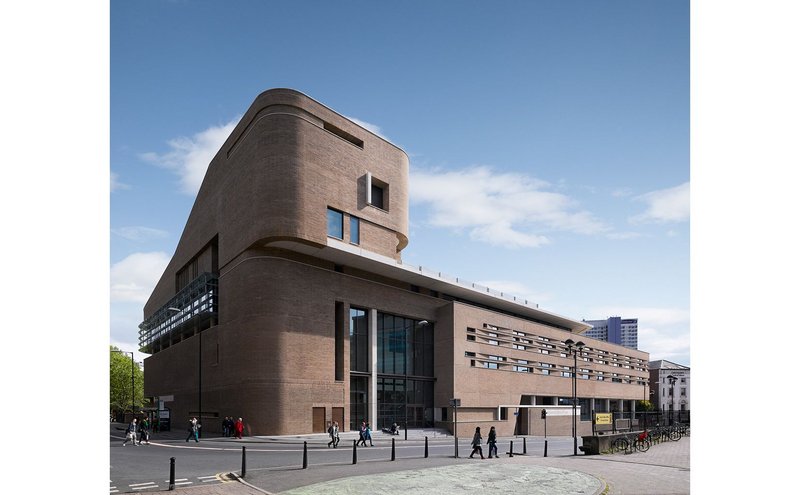 Stoller Hall by Stephenson Studio.

Credit: Daniel Hopkinson
Stephenson Studio for Chetham's School of Music
Contract value: £8.7m
GIA: 2,500m²
The day the panel visited a single cellist was playing in the auditorium, giving us a taste of its excellent acoustics. This hall is the last part of the school's new academy building – itself a previous winner of an RIBA Award. With funds made available to complete the project, the new auditorium had to be judged on its own merits. It succeeds beautifully.
The lightest of surface touches modulates the sound and unifies the space The complex business of stage adjustment – the moving of banks of seats and its transformation from acoustic to amplified performance – is handled with confident discretion and the space feels complete in any of these forms. Focussing on both the performance and the performer, the hall clearly gives pleasure to both musician and audience.
It is beautifully designed, fulfilling every brief objective and forming the centrepiece that completes its context.
---
See the other winners of the RIBA Regional Awards 2017 - North West