Graphene-rich concrete buildings could be taller and roomier say researchers behind successful mix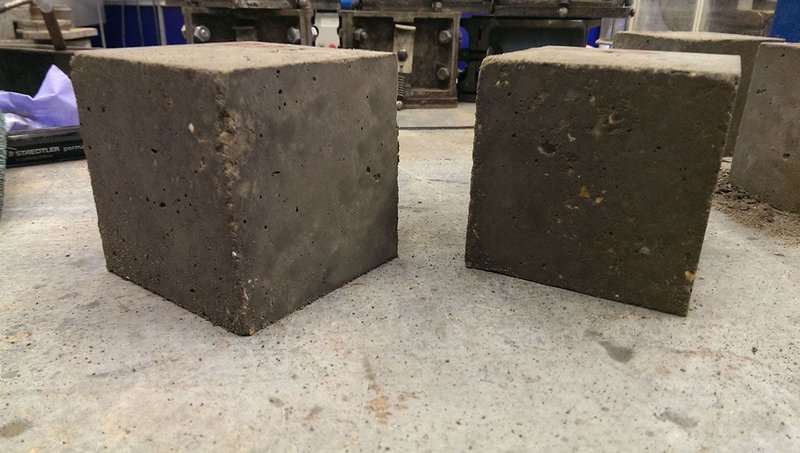 A new, stronger, concrete incorporating graphene University of Exeter
A research team at University of Exeter's engineering department developed a nano-engineering technique to incorporate graphene particles into traditional concrete production.
The resulting material is more than double the strength and four times as water resistant as existing concretes, based on tests carried out to British and European industry standards.
The boosted strength could make it possible to design more slender concrete frames using less cement, aggregate and rebar.
Dimitar Dimov, lead author of the research, who works at the University of Exeter engineering department and with construction consultancy Cast, told RIBAJ: "The material has more than double the compressive strength of regular concrete, which in principle should mean you can cut the amount of materials by half to achieve the same strength as existing concrete structures. Architects and engineers will be able to reduce the amount of framework required to support buildings - an equivalent building could have much more internal space. The ability to withstand higher compressive loads could enable us to build taller than currently possible with concrete."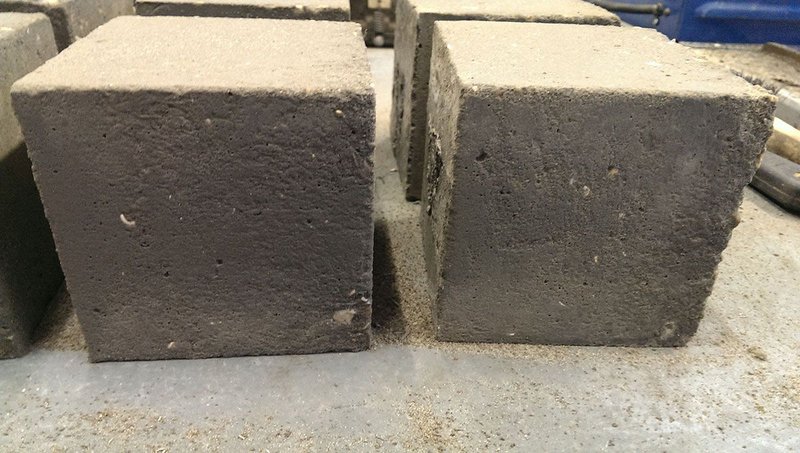 A new, stronger, concrete with graphene should increase flexural strength and reduce deflection. University of Exeter.
Unlike previous efforts to incorporate graphene into concrete, this methodology was specifically developed to be scaled up for commercial application by industry.
Graphene powder is first 'dissolved' in regular tap water to create a graphene solution, which is mixed with cement and aggregates using typical processes seen on a building site. The graphene is uniformly distributed throughout the water and acts as a form of reinforcement to increase flexural strength and reduce deflection.
"Chemical reactions cause the cement crystals to bond with the graphene, which creates a much denser matrix and fewer air voids to increase the material's long term durability," says Dimov. "Unlike with steel rebar, reinforcement takes place at nano-scale at the very beginning of the process."
Regular steel rebar is still likely to be required in structures, but perhaps at smaller volumes, pending further testing.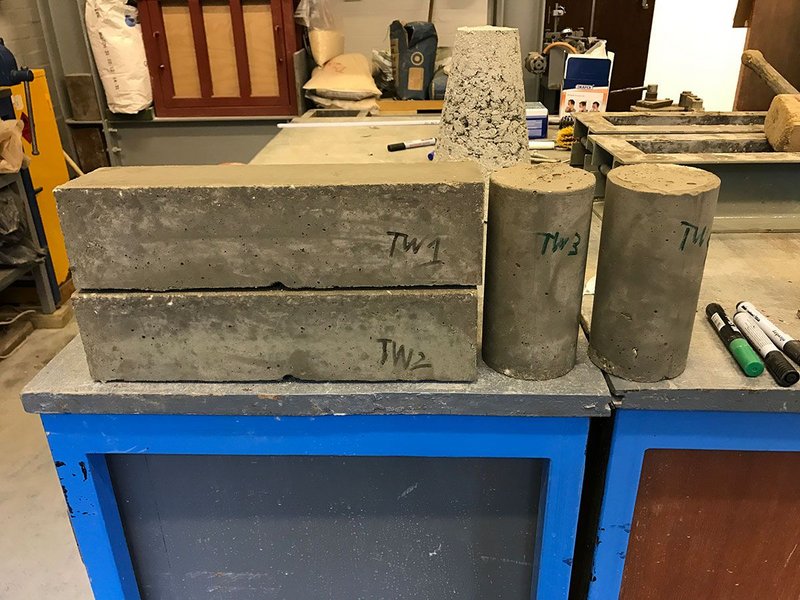 Dissolved graphene powder is mixed with cement and aggregates. A new, stronger, concrete incorporating graphene University of Exeter
The University is in touch with research establishments to validate the results with a view to creating an industrial standard. "If all goes to plan, a product could be on the market by the end of the year," Dimov concludes.