Robust, almost rural and unfussy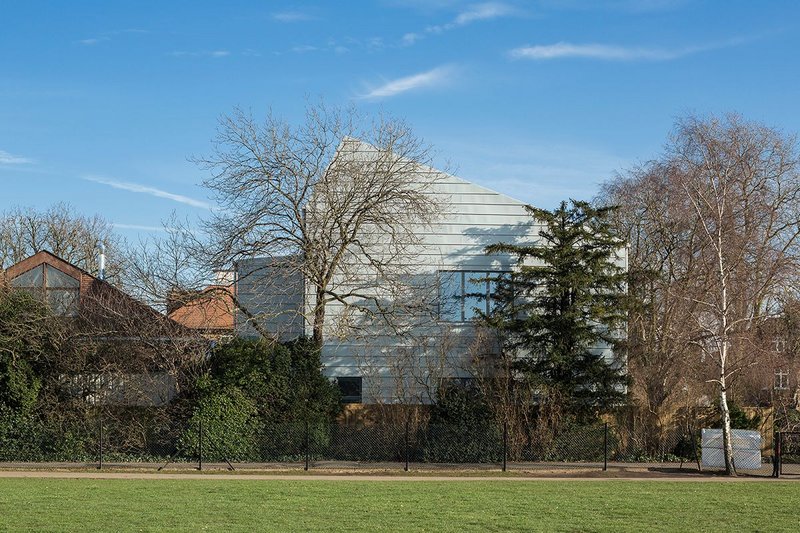 New Studios, Wimbledon College of Arts London by Penoyre and Prasad

Credit: Tim Crocker
Penoyre & Prasad for University of the Arts London
Contract value: £1.8m
GIA: 511m²
This metal-clad building, set in the varied architectural context of the college and a wider suburban conservation area, creates new creative arts learning spaces and achieves a BREEAM Outstanding sustainability rating. The new, two-storey studios are connected back to the campus with a simply designed canopied 'cloister', providing covered workspace and creating a new external courtyard space.
The form maximises daylight, natural ventilation and night-time cooling. An asymmetrical gabled roof provides a large south-facing area for photovoltaic panels, while the smaller north-facing pitch maximises north-light for the studios. Internally, two large studio spaces are formed of uninterrupted single structural spans.
The building was, unusually for this typology, detailed in accordance with Passivhaus standards. Its form and language are perfectly suited to its use: robust, almost rural and unfussy. It feels it will last the college as highly useful arts studio spaces for years to come.
---
Regional Sustainability Award
---