The layout is simple, ingenious and generous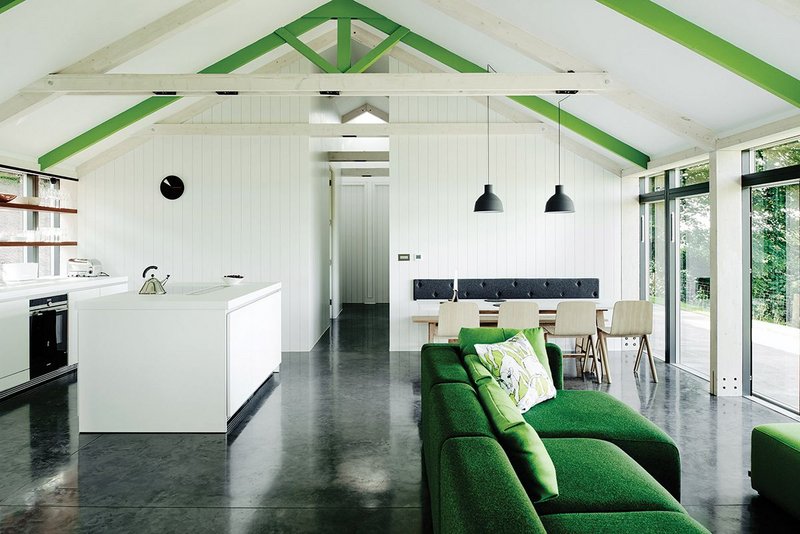 The Chickenshed, Wales, by Hall+Bednarczyk Architects.

Credit: Michael Sinclair
Hall + Bednarczyk Architects for private client
Contract value: £300,000
GIA: 126.00m²
A former poultry barn has become an elegant building, substantially re-constructed with original elements to form holiday accommodation. While following the form and footprint of the original building, the layout is simple, ingenious and generous. Working with the given form, Hall + Bednarczyk has taken advantage of the inherited volume. Only the green-painted original roof trusses depart from the white shades of the interior.
External cladding is redolent of agricultural sheds – corrugated sheeting, timber cladding, galvanized steel gutters and downpipes. But while materials are basic, detailing is sophisticated; aluminium angles form re-entrant corners, a purpose-made aluminium box forms the ridge, a glass lantern perches on the roof.
It's a small project, with an uplifting ethos.
---
Regional Small Project of the Year
---