As much about time as building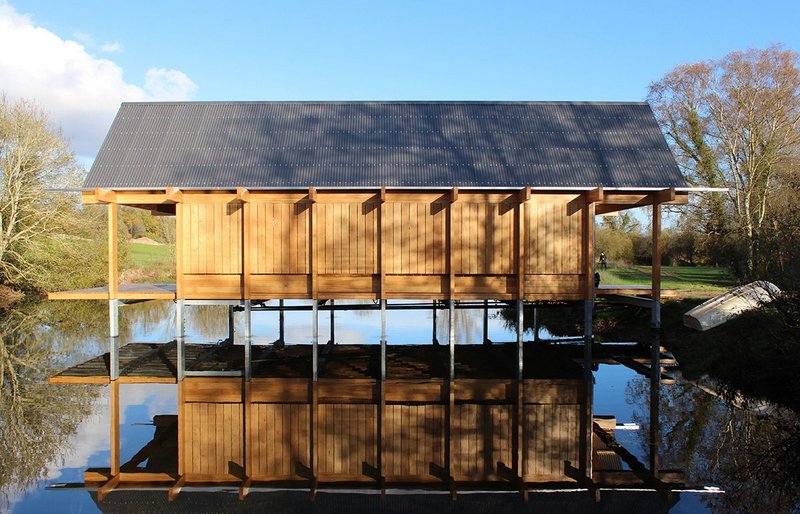 Credit: Niall mclaughlin Architects
Niall McLaughlin Architects for Private Client
Contract value: Undisclosed
53m2
Fresh from his experience at Cuddesdon where fishing metaphors informed his lovely Edward King chapel, McLaughlin's been applying his skills here at the far more prosaic task of just fishing. Part of the architect's wider masterplan for a small new estate, the timber building projects into a small lake on galvanised supports and is intended as a retreat for fishermen and a base in the landscape for the owner's family.
This is a building 'as much about time as it is about building', having a series of well crafted screens and shutters, hydraulically operated, that allow it to be opened out, turning from solid to transparent in a matter of minutes, the screens then acting as brises soleils.
Materials have been chosen to consider the building's weathering over time, when the timber will resemble more its grey galvanised feet and corrugated roof. The judges felt this poetic fishing hut to be 'a beautifully crafted piece of joinery that has been carefully designed to change in response to both its occupiers and to nature'.
---