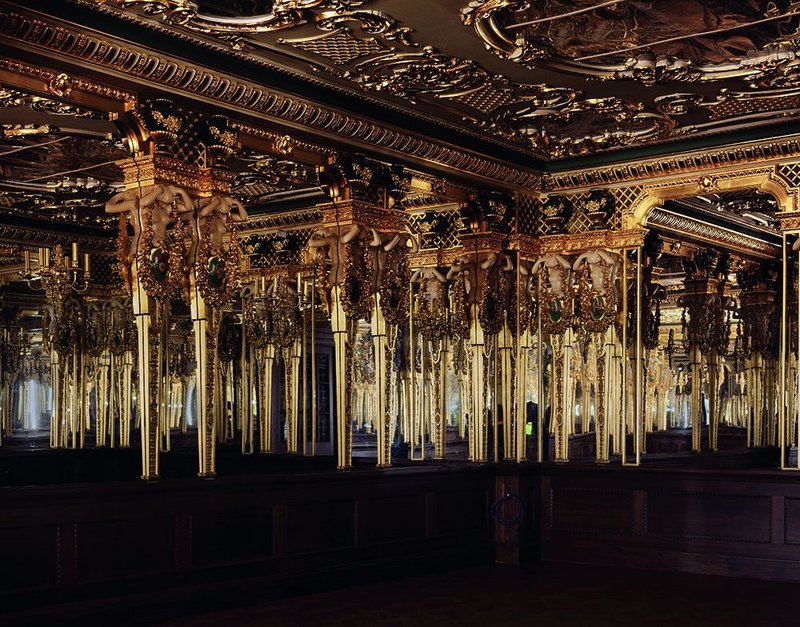 60,000 leaves of gold were used to gild the Grill Room in the Café Royal on Regents' Street in London's West End. This reworking of the 1865 hotel has a luxury palette.

Led by David Chipperfield Architects, the palette is, of course, limited. There is a lot of gold in the historic rooms and a lot of marble in the new ones, plus some bronze. Even the smallest bedrooms have baths made of solid Carrara marble.

The gilt-laden Grill Room was largely in the hands of Donald Insall Associates as historic building specialist. Cleverly, many of the twiddly bits of the original now disguise slim air 'in' and air 'out'. The diaper, a trellis-like decoration around the top of the walls, also hides speakers. The unusual beech parquet floor was added to with flooring from neighbouring rooms and has parquet-dimensioned floor boxes.

Badly damaged paintings that were part of the ceilings have been replaced with ones that can be more easily removed for repair. Specially painted, they are still precious. 'Popping champagne corks are our greatest fear,' says Insall's Fiona Raley.