Bold architectural manoeuvres exploit enviable views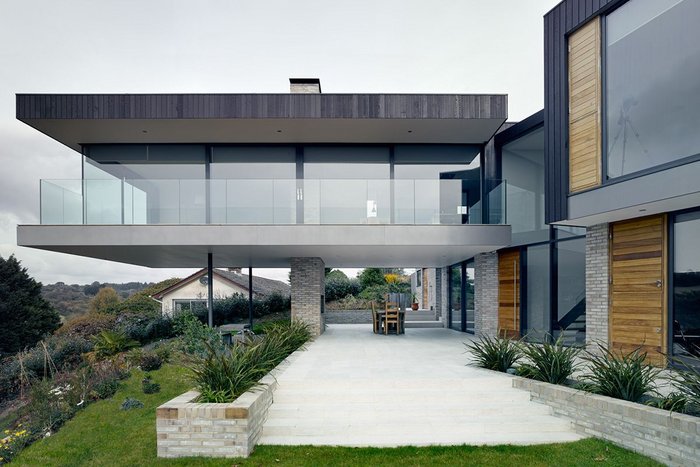 John Pardey Architects for private client
Contract value: Undisclosed
GIA: 282m2
This house is planned around enviable views across the Fal Estuary, and required bold architectural manoeuvres to properly exploit them. The street facade is modest: the apparently single storey building reveals itself to be the upper half of a two storey block set hard against a steep escarpment: an L-shaped piano nobile over a lower level block following the street. The first floor plan turns the accommodation to take in extraordinary views along the estuary. As the site falls sharply away, the living space hovers dramatically over the garden, in a gestural but entirely logical reaction to a challenging site.
· Credit: James Morris

· Credit: James Morris

· Credit: James Morris

· Credit: James Morris
The processional entrance to the house is highly enjoyable, beginning on a timber clad bridge. The plan is simple and highly disciplined: the double height entrance hall separates bedrooms and studies in the main block from living spaces in the return. The main living space sailing high across the tumbling garden is the stand-out moment, but the jury found much to applaud throughout this architecturally aware and thoughtful house.
See other winners of the RIBA Regional Awards 2016 – South West
---