Towards Holme Fen by Simon Warner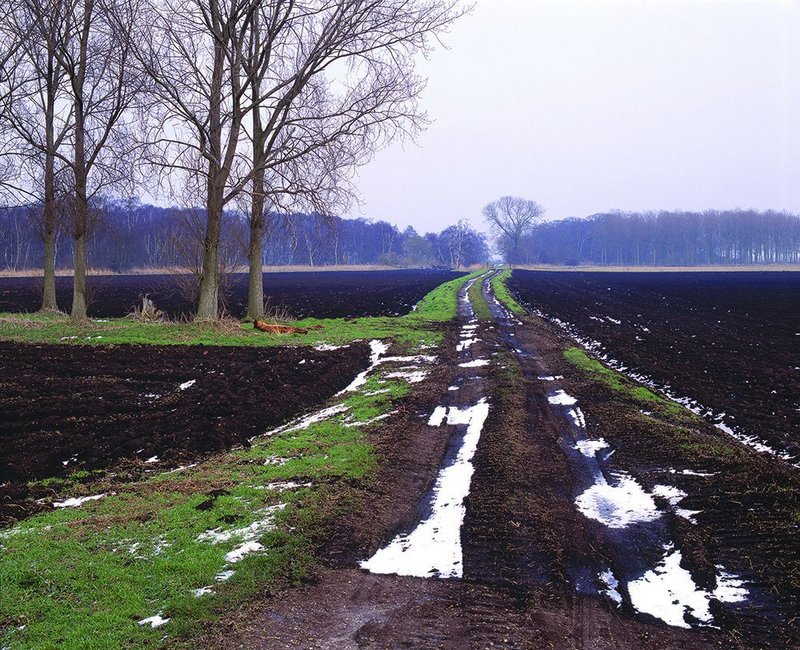 'A lot of what we talk about in composition is something more functional,' says photographer Simon Warner. Thus his investigation in exhibition form into the picturesque, exploring the ideas of landscape geographer Professor Jay Appleton. In 1975 Appleton wrote The Experience of Landscape. It set out the behavioural instincts that drive our understanding of place; the basic desire for prospect and refuge, from the cosiness of the hearthside to the grand prospects that allow us to feel a mastery of our environment – whether checking for predators or looking for food.

It touched Warner. 'Beauty and felicitous design operate at a deeper level of ­human instinct,' he says. After a lifetime as a photographer, Warner found a huge number of his shots picking up on these fundamental themes. Towards Holme Fen, taken in Cambridgeshire, has many of the traditional ­elements of composition, with the central ­division of the promising broad track setting up a tension with the claggy ploughed fields and an appeal to the needs of our hunter gatherer ancestors. But reading it by Appleton's theory, the open fields are perfect for hunting or cultivation, while the edge of the woods offer shelter and a place to see without being seen.
---
Image, Instinct and Imagination: Landscape as Sign Language
Royal Geographic Society, London until 16 May;
Dean Clough Galleries, Halifax 7 June-7 September;
Matthew Gallery, University of Edinburgh, 26 September- 4 October
---