How Daykin Marshall Studio made a French tower house fit for the 21st century
The pilgrimage route to Santiago de Compostela saw people grow rich along it, serving a stream of pilgrims. In the village of Montvalent in south west France a merchant built himself a stone tower house with stores in the basement and a secure home in the building that rose up from them. Alongside it a forge, perhaps offering quick re-shoeing, leant a little on the firm foundations of the house.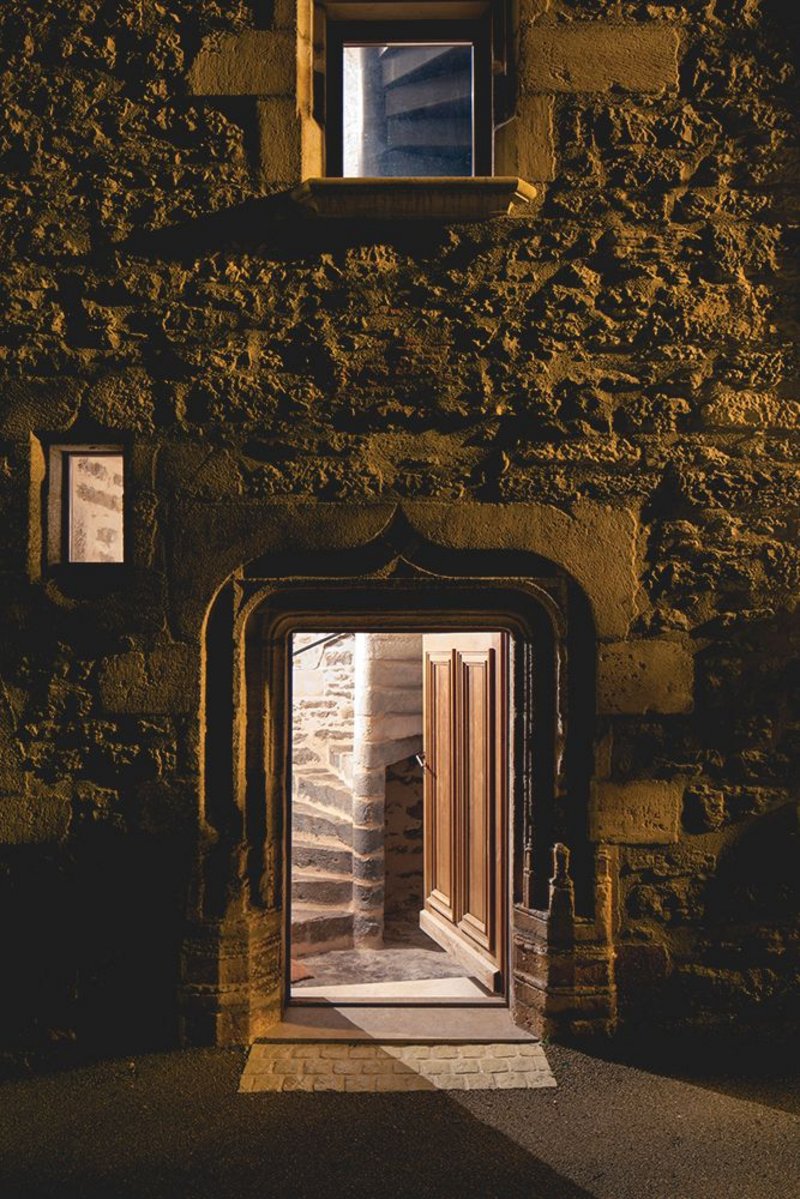 Original stone steps wind their way into a steel and ply spiral.

Credit: Luke Hayes
When two architects started making the forge house fit for the 21st century over long student summers, they were well furnished with its history. The client, and mother of one of the pair, was an architectural historian of medieval France. When the Tower House was also acquired, James Daykin and Mark Marshall, having worked at Heatherwicks, Hawkins\Brown and Wilkinson Eyre, started to work in a more strategic way. Now their first project as ­Daykin Marshall Studio is ready to be launched as a gite next year.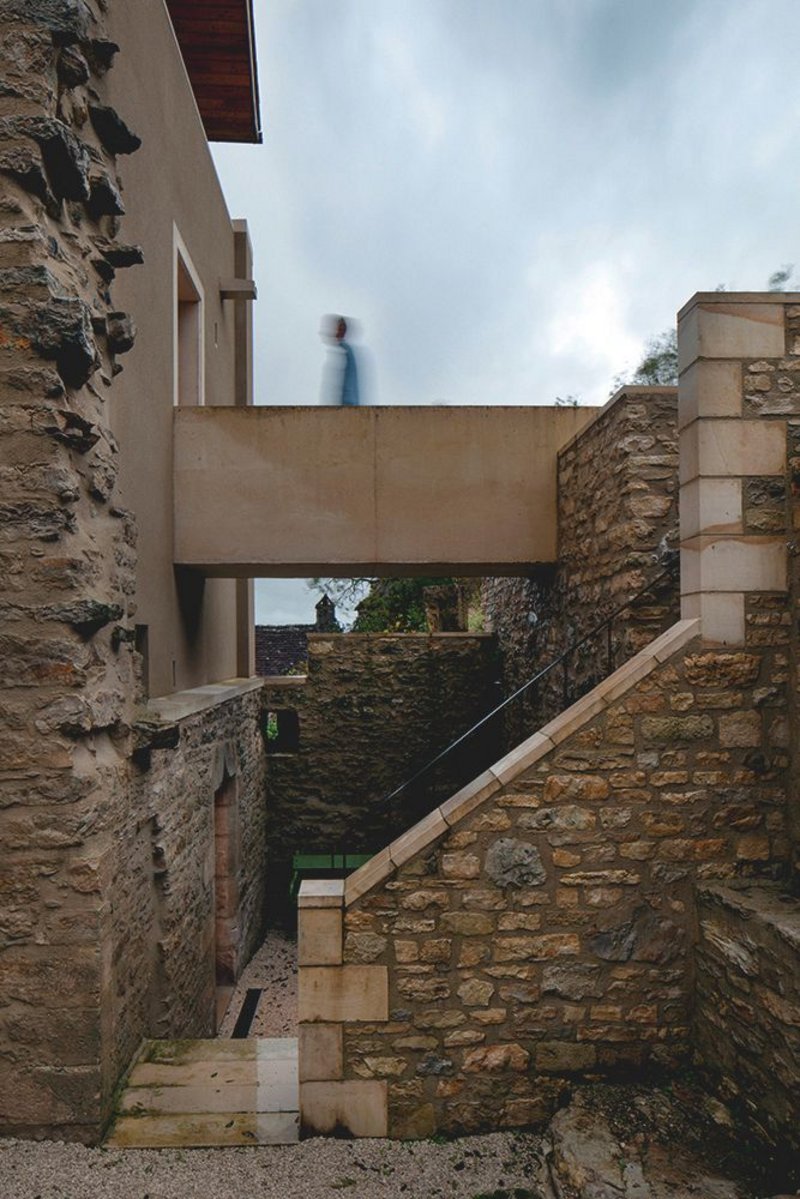 The concrete door frame appears to extrude into the precast concrete bridge.

Credit: Luke Hayes
Perhaps in opposition to all that history, and thinking they might have to build much of it themselves – as with the forge – the first designs for the Tower House perched a wooden box on the 15th century stone ruin. But something was nagging. Was this just an attempt to do what they had seen in the magazines? Would they get lynched by the locals? Version two took the quieter approach of giving the tower back its walls and the kicked pitch roof that so eloquently defines many of the street's houses. The dressed stone (CNC cut then hand finished) cost £6,000 per street-facing window. Other facades were finished less expensively with lime render outside and lime mortar inside, giving an ­almost indefinable softness to the rooms.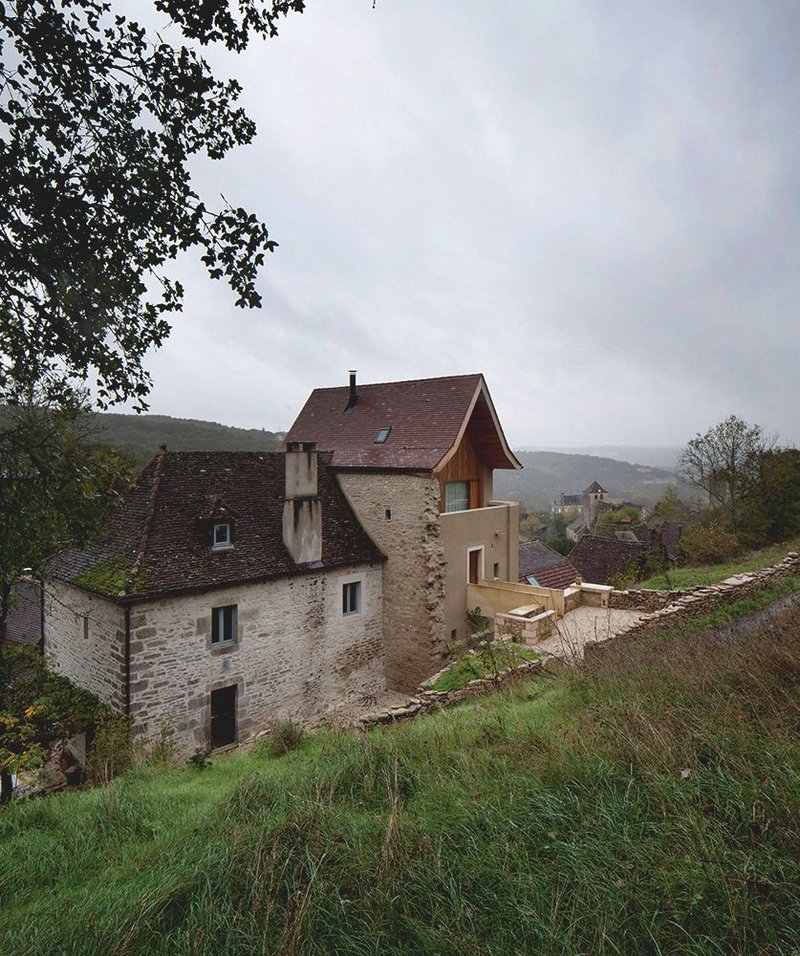 A merchant's tower, the very visible roof has been given a traditional kick to its pitch.

Credit: Luke Hayes
At the heart of the plan is a spiral staircase of castle-like proportions. Most of the enormous stone treads had been removed; they didn't work for the pigeon loft it had become. Daykin Marshall replaced them with a steel staircase with treads and risers top clad in grey-stained beech ply. After a rather terrifying survey and some three dimensional modelling, a manufacturer in Somerset took on the job, chosen for the way it allowed treads to slot into the column with minimal fixings. The 140m2 of rooms arrange themselves around this dramatic two-tone stair, the living on the second floor up with a precast concrete bridge to the garden terrace beyond. Sadly it is not a drawbridge fit to repel invaders, but then there shouldn't be too many of those – even pilgrims are scarce nowadays.