Trollstigen Visitor Centre, Norway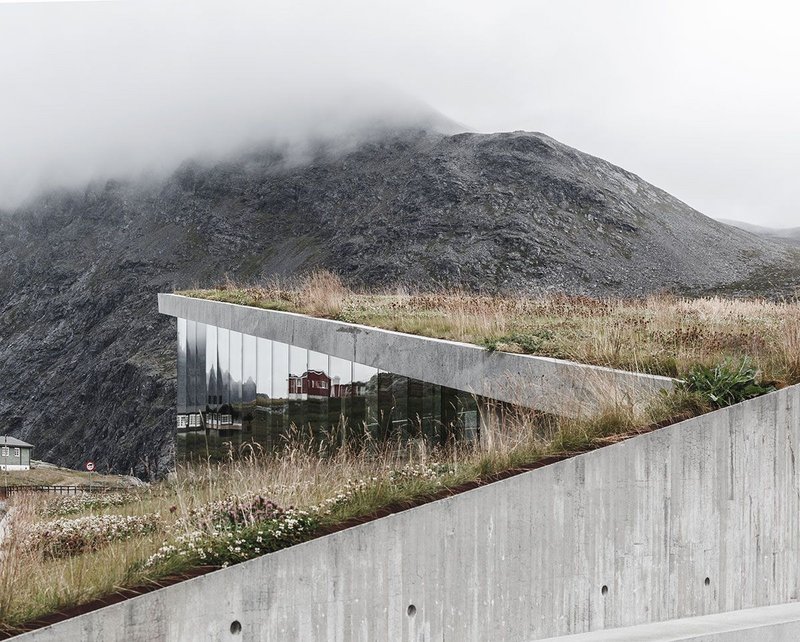 Trollstigen Visitor Centre, Norway

Credit: Rasmus Hjortshøj
Putting down the phone to Rasmus Hjortshøj it seems obvious he would choose Norwegian architect Reiulf Ramstad's 2012 Trollstigen Visitor Centre as one of his favourite shots. An architect by training, Hjortshøj developed an obsession with documenting in pictures the Romantic frisson between natural landscapes and man-made structures; one that had him – less romantically – kipping in his car as he traversed the desolate coasts of Jutland and the Faroe Islands recording it. The commitment was recognised when he was offered a scholarship from the Danish Arts Academy to pursue a doctorate analysing this contemporary landscape condition.
So for someone investigating the nature of Edmund Burke's 'sublime' – 'that thing larger than yourself' – and drawing inspiration from the awe-imbued paintings of Caspar David Friedrich, there are few better places to go than Norway's Trolls' Road, an epic Wagnerian ensemble of mountains, waterfalls and woods, climbing nearly a kilometre to the top of Stigrøra peak, where Ramstad's intervention sits vertiginously overlooking the Stigfossen Falls and the valley.
Visually, there seems a strong link with this building and BIG's Tirpitz ­Museum in Denmark, which Hjortshøj also shot; but while he calls the latter 'direct and ingenious', he sees Ramstad's work as more 'contextually driven', and hell, 'poetic'. Criss-crossing planes of concrete and glass rise from and into the rock, forming the building into a pointy crown which looks out to the 'Trolls' Wall' as the mist insinuates up its mountainside; a line drawn between the ­Cretaceous and the Anthropocene.