The plan, an isosceles trapezoid with folded sides and a central stair, is distinctive and sculptural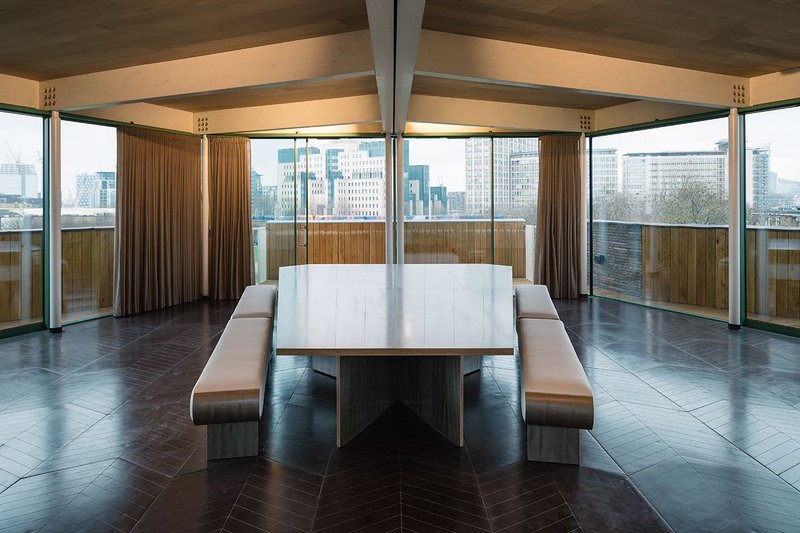 Credit: Tim Crocker
Trevor Horne Architects for CA Development Projects
Contract value: Confidential
GIA: 890m²
Located on the edge of Vauxhall Pleasure Gardens, this unique and exceptional, freestanding art gallery is designed in the tradition of a folly or pavilion. Sunk into the landscape, the gallery sits on the lower ground floor, with offices on the first floor and flats on three floors above.
Early collaboration with the gallery's artists resulted in original touches, including the window detailing and the trompe l'oeil marble balconies. The plan, an isosceles trapezoid with folded sides and a central stair, is distinctive and sculptural.
The jury felt it was a stunning, experimental piece of art and architecture, inside and out.
---