Visual excitement through a limited palette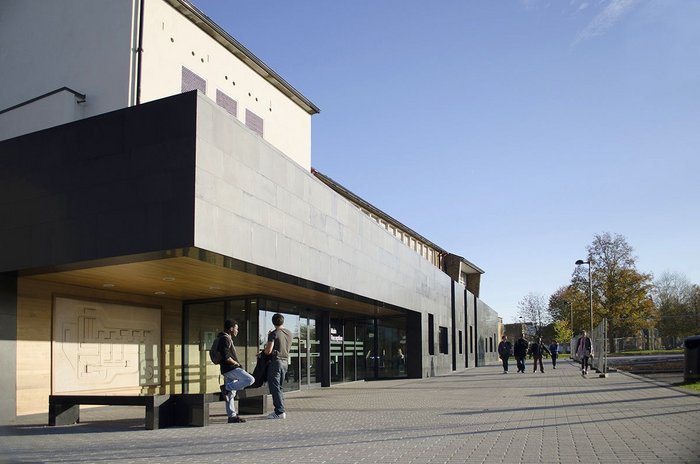 Vincent and Gorbing for University of Hertfordshire
Contract value: £5m
It's not often architects get recognised for their demolition works but at the University of Hertfordshire, Vincent and Gorbing needed to clear away some single storey additions tacked on to its Prince Edward Hall in order to realise a whole new campus reception area, learning zone and café for the university. To do it, the firm proposed moving the reception from first to ground floors and cleverly inserted a new granite 'box' at this level, whose deep recessed, cantilevered porch brings visual drama to a formerly prosaic entrance.
· Credit: Michael Wilson

· Credit: Michael Wilson

· Credit: Michael Wilson
The judges recognised the skill of the architect in accommodating the new programme of spaces deep within the existing building, creating visual excitement through a limited palette of materials and their clever juxtaposition – thought was manifested externally in the landscaping strategy.
See other winners in the RIBA Regional Awards 2015 – East
---