Highly geometric language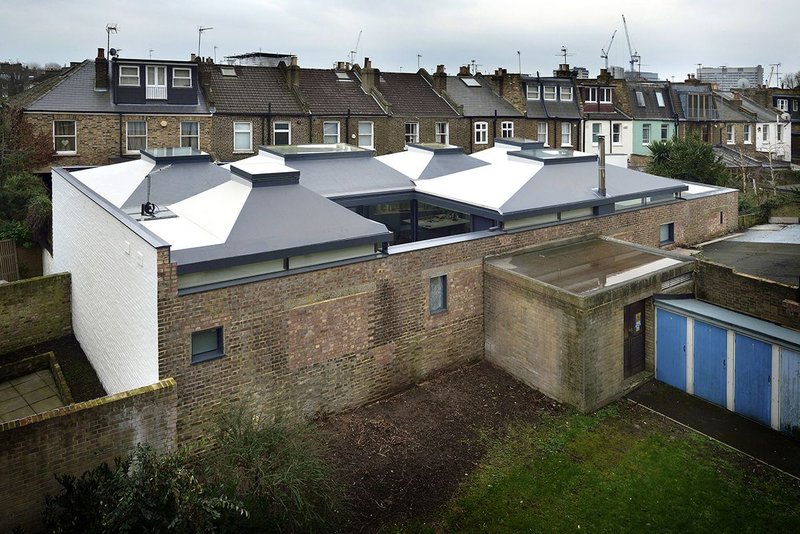 Credit: Noel Read
vPPR for private client
Contract value: £1m. GIA: 267m2
Emerging Architect of the Year: vPPR
Sited on a former taxi garage and almost entirely hidden in the middle of a Victorian block in Chiswick, a chamfered entrance hints at the highly geometric language of this modern, split-level family home, a walled enclosure beneath six enigmatic hovering hipped roofs.
Each topped by a skylight, the roofs' sloping planes join precisely to form a series of 'vaults'. These vaults define and illuminate the open plan kitchen, dining and living areas, opening up to the air at two points to create garden courtyards.
This house is a sophisticated example of urban infill bursting with clever details; its collection of roofs powerfully articulating the relationship between dwelling, light and sky.
---
See other winners in the RIBA Regional Awards 2015 – London