Exquisitely conceived and detailed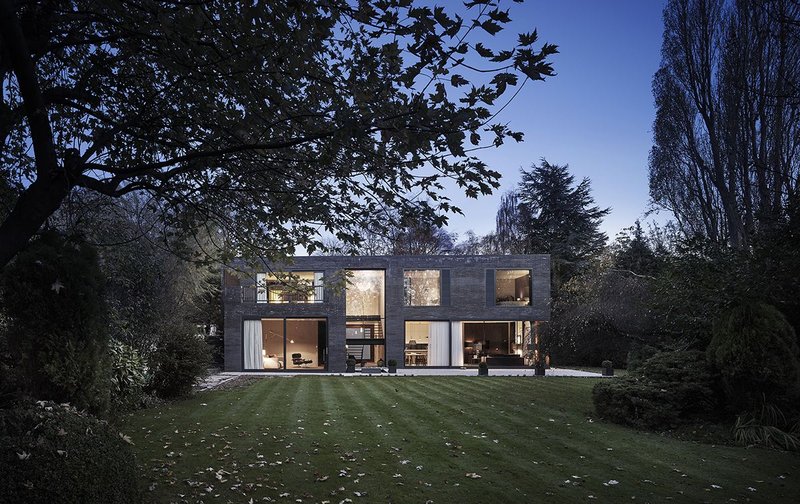 Credit: Andy Haslam
Snook Architects for private client
GIA: 391m²
Emerging Architect of the Year (Neil Dawson, Snook Architects)

This private house for two partners in classic modern furniture and artefact retail posed a dilemma for both client and architect: How far does the ethos of a strongly visual business influence the design of a home? How is such a personal statement procured? Snook Architects chose to personalise the development by taking on the role of contractor, with significant client involvement.
The result (as one might expect) is exquisitely conceived and detailed. On a leafy private road leading to the river – once populated with stuccoed merchant villas, but now incorporating a smattering of modernist insertions plus some inevitable repro estate houses – Westmorland is unashamedly modern movement with long span in situ concrete frame, European narrow brick cladding, steel window frames, stone and timber floors and a generous and light interior. Interestingly, the clients have avoided classic modern furniture in favour of a more comfortable, less insistent feel. This is mainly successful, contrasting well with the very sharp minimal detail of the architecture.
Such houses emerge from time to time from the plethora of nondescript offerings as beacons of excellence. It may be the public won't recognise these qualities in the same way due to its external 'new brutalist' look. Inside views are transformed – quality of materials, a minimal coffee table magazine kitchen, luxury bathrooms – space and height. An exemplar for those who can afford California style living in places such as Liverpool.
See other winners in the RIBA Regional Awards 2015 – North West
---