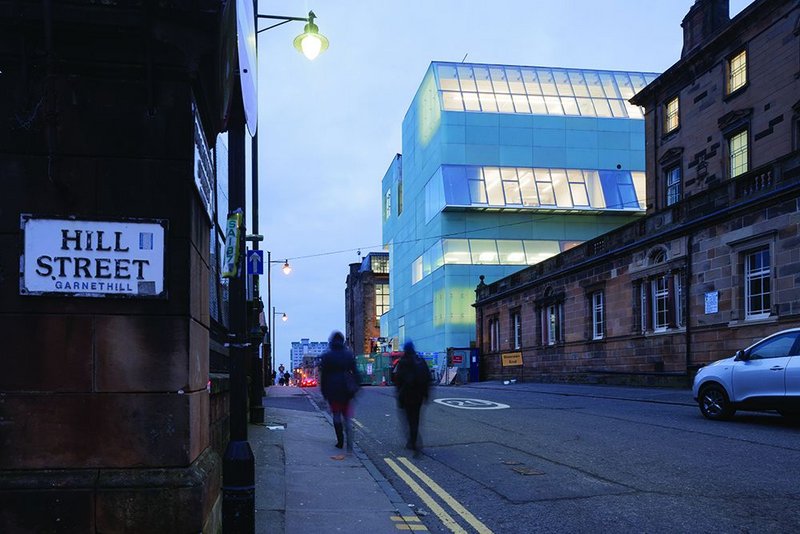 Glasgow School of Art's new Reid Building by Steven Holl Architects, page 24.

Credit: Iwan Baan
'Precious' was given a peculiar, slightly sinister, twist by Gollum in Lord of the Rings. Great works of architecture are rather like the Ring: cherished and fought over, examined and treasured. So it is with the Mackintosh Building at the Glasgow School of Art. Its reputation as a design that straddled two eras, prefiguring modernism without rejecting tradition, continues. So even on a wet and windy day in Glasgow, there is often a small group from all corners of the globe huddled outside, admiring the elevation and waiting for a tour. Like the RIBA at 66 Portland Place (in its smaller way), its canonical history imbues it with an aura for architects. Sitting alongside this 'precious' is a new building, just completed by Steven Holl and JM Architects, and inevitably judged by the original's high standards.
Engaging directly with the fabric of the building is an easier task than talking to a master across the street – not least because the details can assert themselves in a way that Mackintosh himself would appreciate. Inside a historic building, at least, cues have to come from the materiality and this has made for some great layered reworkings, not least in the details of Carmody Groarke's new Architecture Gallery for the RIBA and in the fetishistically exposed walls of the Delfina Foundation.
This is how precious really can be treated as precious.