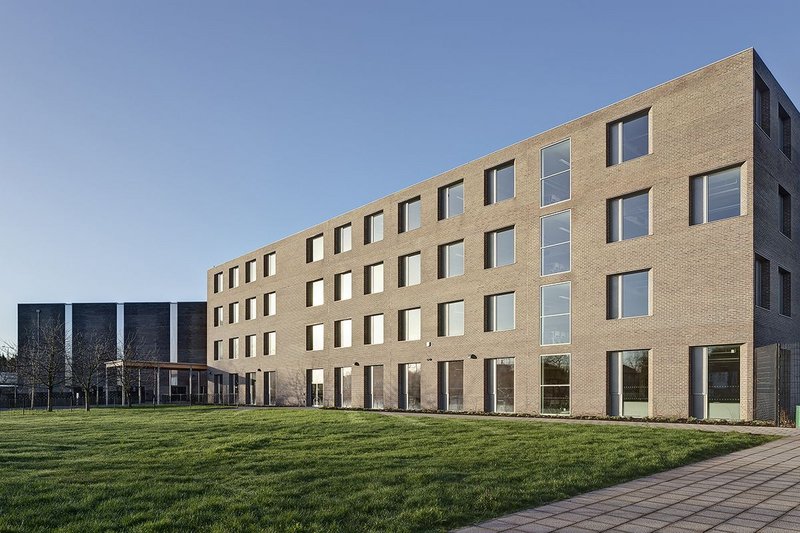 Credit: Dominic Cole
FCB Studios for Twyford Church of England Academies Trust
Contract value: £15m. GIA: 11,279m2
This is a school of great quality achieved within a relatively modest budget. A good example of cross-laminated timber construction, the material comes to life in the school's circulation areas which themselves create dramatic spaces and unexpected views. The school spoke of the importance of these spaces at an early stage to reflect the interconnectedness of its teaching methods.
It is a challenging site bordering the A40, but the building achieves a sense of calm inside and out. This is enhanced by a simple palette of materials including brick, and the restrained use of colour.
Spatial drama throughout provides an uplifting environment for all its users. That this was achieved on an extremely tight budget demonstrates the skill and experience of the design team working beyond all normal expectations – and should serve as an inspiration to politicians and the public in its demonstration of the value of truly inventive education architecture.
---
See other winners in the RIBA Regional Awards 2015 – London