Eleanor Young recommends a magical mushroom that should inspire us to make the adjustments we need to if we are to evolve in sync with a changing world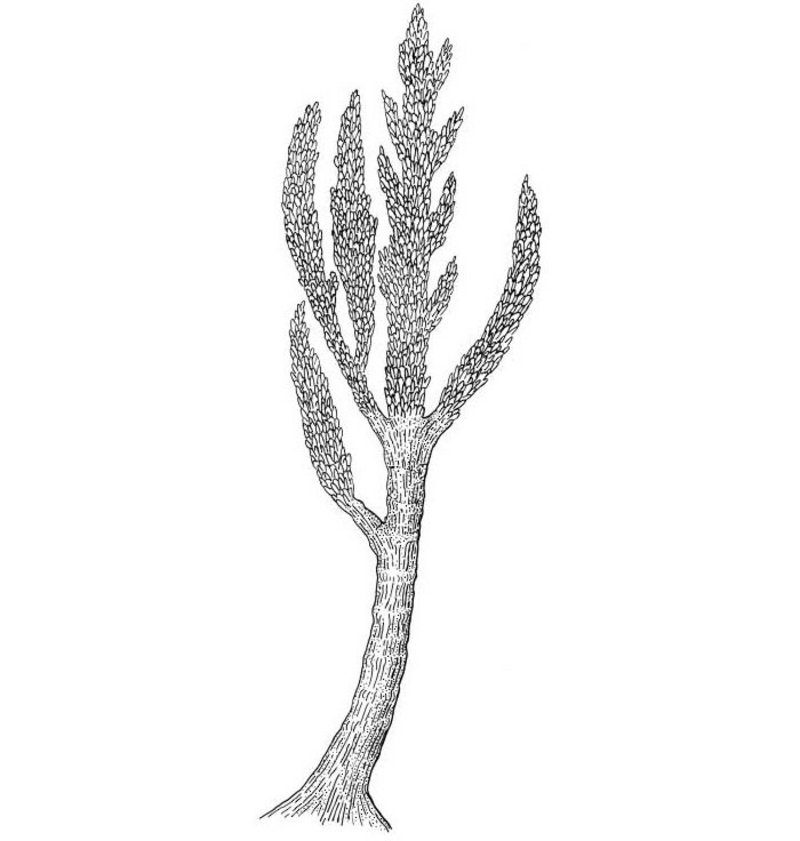 Prototaxites, an 8m high fungus – Reconstruction drawing from Dawson (1888) "The Geological History of Plants"
Whenever I move house I get a sense of geographical vertigo as the map tilts and I reorientate the world around me, the streets, the routes, what is near or far, round-the-corner-handy or a bit-far-to-be-worth-the-trip. One change leads to another, how we eat, our car, bike, walking habits.
Every option's appraisal and feasibility study embodies hundreds of micro-opportunities not just to maximise the net to gross but to rethink how people move, who they bump into, what they see, how they frame it. A geographical or lifestyle shift acts as an impetus: when children move away to university, when people set up home with a partner, when they start work in a different office or when they retire and downsize. So too can new surroundings, a new cut-through or bench in a square.
At the Black Mountains College both professional habits and systems change are being addressed, starting with horticultural and land management. It is important to agitate for and support systems change – from legislation to finance norms – in addressing the climate emergency. But on an everyday level there are also many architects working on changing their own and their practices' professional habits. It should be easy – after all, architects are change makers, aren't they?
Change should be easy – after all, architects are change makers, aren't they?
I have always admired practices that give their own enterprise a job number and recognise that it takes planning and work to design a firm and its processes. The changes coming over the hill need a new job number. First there is winning new work against a backdrop of a cost of living crisis. Then there is the new stuff that just can't wait: buildings regulations changing imminently, the Building Safety Bill just published and the Levelling up and Regeneration Bill looking like it will bring in a bundle of new planning rules. And into all that there must be time to understand and embed low carbon design. It is in our hands to adjust to different requirements.
Kodak is a favourite example to demonstrate the need to adapt: it didn't do digital and went bankrupt in 2012. But I prefer the instance of another ancient giant, Prototaxites. In the Silurian period, over 400 million years ago, this giant fungi was the largest organism on earth at up to 8m high. It helped build the soil that still sustains us today. It has gone – it only lasted 100 million years or so – but today in just a handful of soil there are 50km of fungal threads finely involved in decomposing and regenerating organic matter. The habits have changed but it keeps contributing as it adapts.