Apparata's classical column with a difference opens Bronstein's exhibition at the RIBA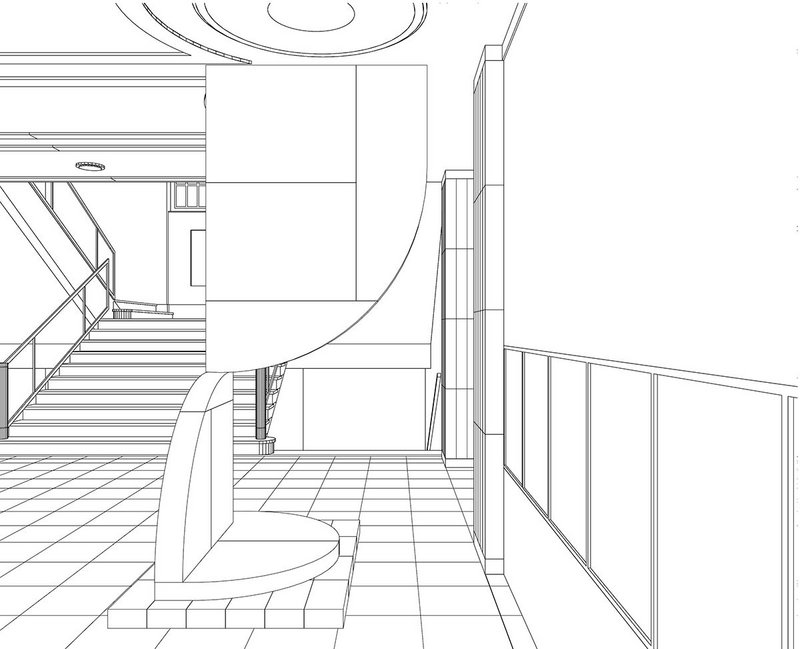 Drawing for Apparata's column.
Regular visitors to the RIBA's Portland Place headquarters will be familiar with the two columns that signal the Art Deco building's entrance, topped with sculptures denoting the creative force of architecture. Later this month, another rather more unorthodox column will grace the building's lobby courtesy of architectural practice Apparata.
Stretching up some 3.3m to the full height of the lobby, the installation has been created to complement artist Pablo Bronstein's exhibition – Conservatism, or The Long Reign of Pseudo-Georgian Architecture – which Apparata has also designed.
Entitled Abacus, Capital, Base, the installation is the latest in a series of column-related installations by Apparata, created over the last few years as part of its research into architectural elements. According to Apparata's Nicholas Lobo Brennan, the practice – like Bronstein – is interested in 'using the language of classicism as fertile ground for architectural invention'.
The practice's latest piece sits opposite the RIBA reception desk and will be made from reconstituted pumice – a material chosen, says Brennan, because it has all the lightness and mineral quality of stone but none of the weight.
The 2m wide column challenges conventional classical entablature by comprising abacus, capital and base with no shaft. Instead, the capital directly emerges from the base before tapering with a curve to almost nothing as it meets the abacus, which swells out again at 90° as it soars up to meet the ceiling.
'We hope people might get some delight from it. We do like the idea that the whole of architectural history is something you can use, if you use it very carefully,' says Lobo Brennan.
Apparata's installation is at the RIBA, 66 Portland Place, London W1B 1NR, from 21 September–11February, 2018.
Pablo Bronstein: Conservatism, or The Long Reign of Pseudo-Georgian Architecture, September 21 September 2017 – 11 February 2018, Architecture Gallery, 66 Portland Place, London.
---