… and a dash of exoticism to the AA: Minnette de Silva is brought vividly to life in a new novel about her life and work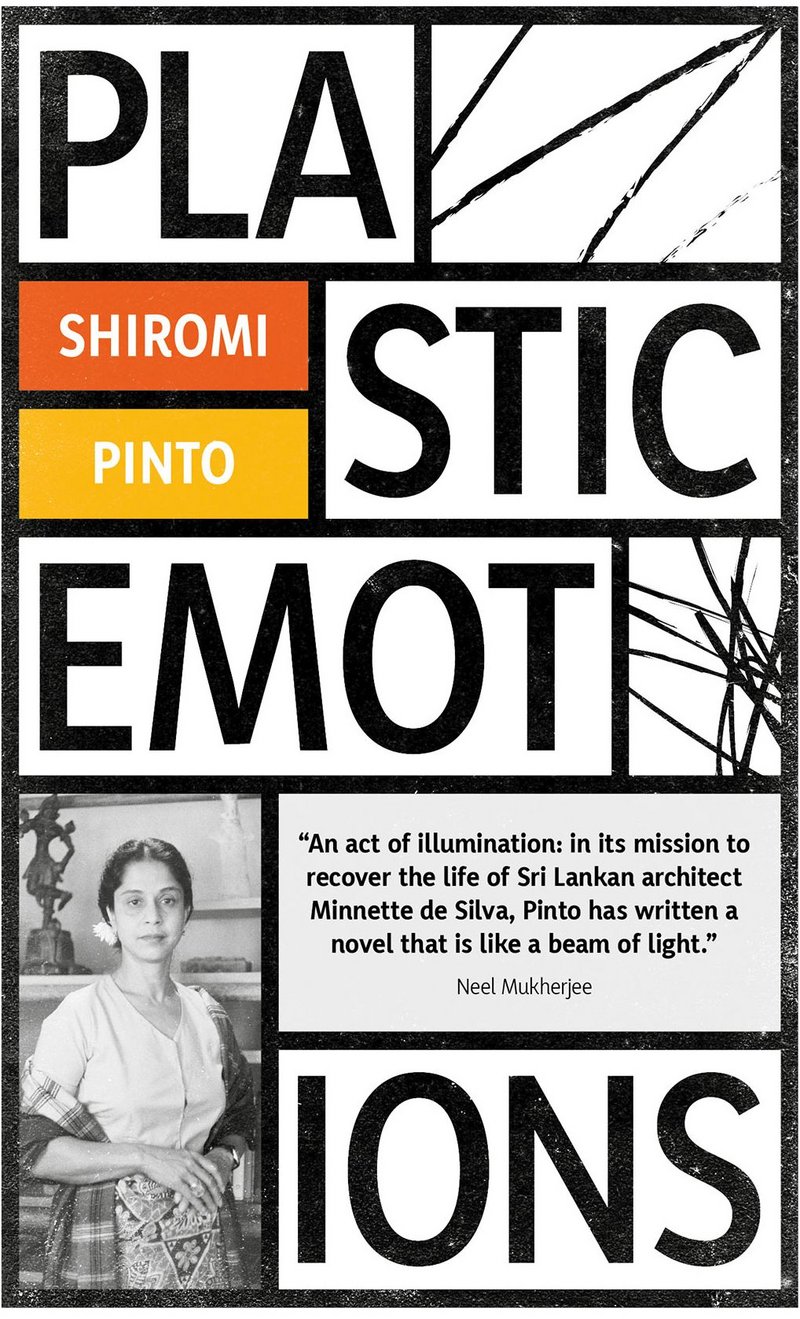 Sri Lankan architect Minnette da Silva is brought vividly to life in the novel Plastic Emotions.

Credit: Brian Brake
De Silva (1918-1998) was the first Asian woman to become an associate of the RIBA. In her home country she was a pioneer not only as a female architect but of modernism. Yet her achievements went largely unheralded in her lifetime, and she was particularly eclipsed by her fellow Sri Lankan, the more feted Geoffrey Bawa. Recognition, in the form of the Gold Medal from the Sri Lanka Institute of Architects, came far too late to save her career or her buildings, few of which survive.
De Silva is brought vividly to life in Plastic Emotions, a novel by Shiromi Pinto inspired by her colourful life and work. The story weaves fiction around the facts to create an evocative narrative. It starts with a spoiler – it is the early 21st century, and we hear how De Silva died in hospital after falling and lying undiscovered for days, poverty stricken and lonely, her house unkempt and her work largely forgotten. Rather than impair our enjoyment, however, this revelation makes the reader all the more keen to find out how someone who shone so bright could have come to such an end.
It's an engrossing and often sad story, told in leisurely fashion through the lens of De Silva's affair with Le Corbusier. The author depicts this relationship as an intense connection underpinned by passion and a mutual respect for each other's work. Conducted across years and continents, their relatively brief, snatched time together was supplemented by much-cherished letters throughout the very long periods they were apart.
Along the way, Plastic Emotions offers a very different perspective on Le Corbusier's great works including Chandigarh and Ronchamp. This is paralleled with De Silva's own more modest work. When she returns to newly independent Sri Lanka to make her way as an architect, she characteristically strikes out on her own from the word go in Kandy rather than serving her time in someone else's practice. There are all the difficulties of getting work – first individual private houses, then larger housing developments including social housing, made harder by the struggle to be taken seriously as a female architect and to be properly paid. We get a flavour of her fusion of modern and traditional architecture and her pioneering of community consultation to inform the design of her social housing. This is interspersed with the ins and outs of her family life, friendships and often turbulent times of social unrest. All are peripheral to the central theme of her relationship with Le Corbusier.
This novel does not put De Silva on a pedestal. One feels for her clients every time she disappears off to Europe for months on end. But one also feels for De Silva as her commissions dry up, her friends relocate, her parents die, and she becomes increasingly bitter at her lack of recognition – but never towards Le Corbusier. She seems so vulnerable and alone yet so intrepid, travelling as far as Afghanistan on field trips as part of her research on comparative architectures.
The mix of fact and fiction is a little unsettling – many of the names of other characters and family members are changed, as are the names of some of her projects. We're never quite sure how much of the narrative is founded in truth and how much is the author's imagination – but then this is a novel, not a biography. I would have preferred less of the narrative to be told from Corbusier's perspective – De Silva, after all, is the one we're really interested in in this book – and the novel wraps up swiftly after his death in 1965. Nor did I ever really understand how he captivated her for so long through so many years of benign neglect. Not that this stops the book being a really good read, as well as helping, belatedly, to raise the profile of this most pioneering woman who, like her work, deserved rather better.
---
Plastic Emotions, Shiromi Pinto, Influx Press, £9.99
Hear Shiromi Pinto in conversation with RIBAJ editor, Hugh Pearman, at the RIBA Book Club on 19 November. Book your ticket here.