The RIBA's upcoming exhibition in London looks at some of the movement's more nuanced effects and sources in the UK for the centenary year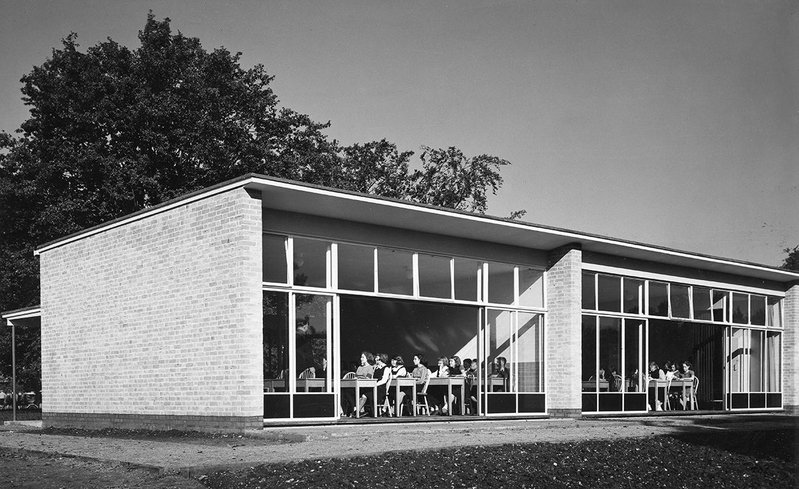 Village College, Impington, view of the end of the classroom wing, 1939, by Maxwell Fry and Walter Gropius.

Credit: Dell & Wainwright, RIBA Collections
It can't have escaped most architects' notice that 2019 is the Bauhaus founding centenary year. So far we've witnessed a new museum in Weimar and a Gropius biography by Fiona MacCarthy but there are exhibitions taking place across Europe and another new museum in Dessau will open this month. The
RIBA's contribution, Beyond Bauhaus, opens on 1 October in London.
The exhibition, co-curated by Pete Collard and Valeria Carullo, will look at Bauhaus through the lens of 1930s Britain – the architects who came to work here, what they built and how they influenced British culture and architecture. While many of these architects and their built works are well-known – Walter Gropius, Marcel Breuer and László Moholy-Nagy – the exhibition will also document more nuanced ways modernism came to the UK; how ideas were spread and what effect they had on architects already here, and the impact Britain had on the émigrés too.
With exhibition design by Chilean practice Pezo Von Ellrichshausen (previously of Sensing Spaces at the Royal Academy), the first part of the show is about the origins of modernist architecture in Britain, how architects here learned of and adopted Bauhaus ideas. 'People had to go out of their way to find out what was going on,' explains Collard. 'Britain would have briefly felt at the centre of everything.' Publications, exhibitions and research trips will give a sense of the movement of people and fluidity of ideas. Architects travelled to mainland Europe to see buildings but there were also lectures, and the Beyond Bauhaus curators are recreating one Breuer gave at the University of Hull in the late 1930s, using a list of glass slides found on the back of his notes for the talk. The notes will be presented alongside digitised images sourced from Breuer's archive at Syracuse University in New York.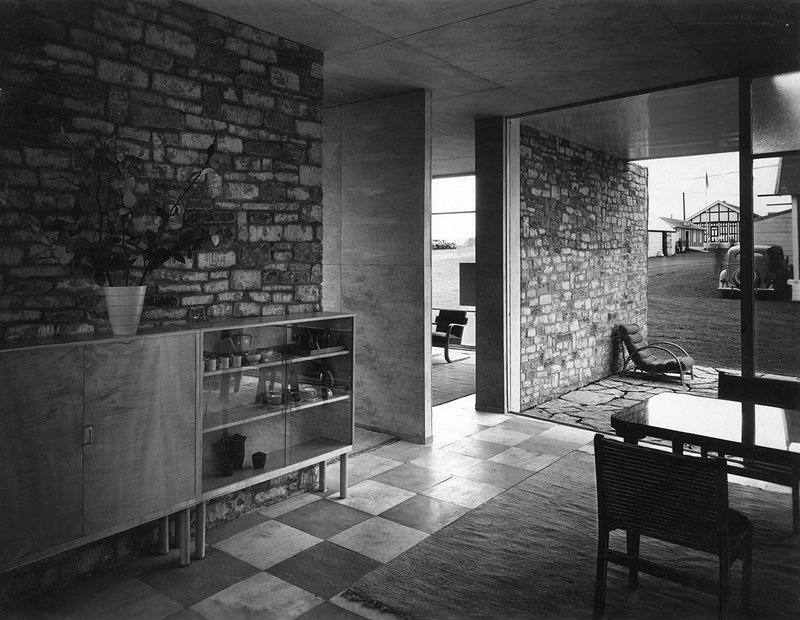 Pavilion for the furniture manufacturer PE Gane Ltd at the Bristol Royal Show by FRS Yorke and Marcel Breuer.

Credit: Dell & Wainwright, RIBA Collections
The second section of the show considers the impact these ideas had on buildings, particularly houses. Completed private houses for progressive clients include New Ways by Peter Behrens, and 66 Frognal by Connell, Ward & Lucas. But Britain had a complex relationship with modernism; when Gropius and Breuer arrived, they didn't walk into a lot of work and it is impossible to draw its evolution as a straight line.
The final part leaps forward to post-war Britain up to 1966. It explores how ideas conceived before the war came to be enacted on a larger scale. Span Housing plans will be shown, in which it is possible to see the aesthetic and ideological influence of Eric Lyon's year spent working with Gropius in the way the layout engages with the landscape. There is also the example of Mary Medd (nee Crowley), whose work with David Medd in schools design for Hertfordshire council introduced the standardised grid system and prefabricated elements that became a template for school building until the 1980s.
Indeed, the exhibition will particularly draw on the role pioneering women architects had in the history of Bauhaus in Britain. Alongside Sadie Speight and Betty Scott, Elizabeth Denby developed a prototype for an off-the-shelf home called All Europe House, which was presented at the Ideal Home Show in 1939. Its design, carried out with Godfrey Samuel, drew on research from the Netherlands and Scandinavia and put into practice manufacturing information that Denby had gathered as part of her work for MARS which connected architects to fabricators and collated information about the latest improvements in technology.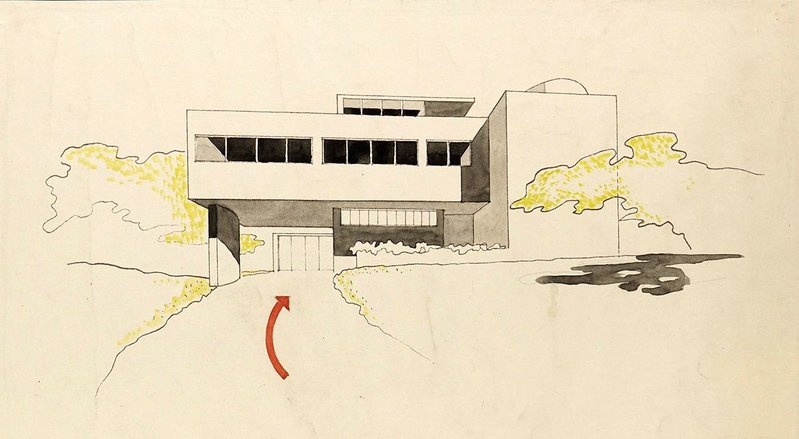 Designs for a house by Sir Leslie Martin and Sadie Speight, 1935.

Credit: RIBA Collections
Overall, the exhibition will come together as a 'forest' of columns, each containing its own mini exhibition with its own narrative. Inspired by Bauhaus itself, Pezo Von Ellrichshausen's design will be bold and colourful as well as blur the distinctions between the fine and applied arts, just as Bauhaus did. The curators hope to recreate the sense of discovery involved in their research, so visitors will feel as if they are unearthing the material from the archives themselves.
Much of the work will be 2D but there will be ephemeral objects too, including the menu from Gropius' farewell dinner in 1937 before he left for the US. Listing the artists, politicians and members of the cultural elite who attended, it provides a glimpse of that society as well as the high esteem in which architecture was held at the time. It is also evidence of Britain's respect and gratitude for the people and ideas that flowed from the continent as they still do.
Beyond Bauhaus: Modernism in Britain 1933–66, Architecture Gallery, RIBA, 66 Portland Place, London, W1, 1 October 2019 – 2 February 2020, free entry