Pu Zhang receives 2nd Winner, student, with charming compositions that 'seem to lead you into the images' using colour, light, tone and texture to evoke memories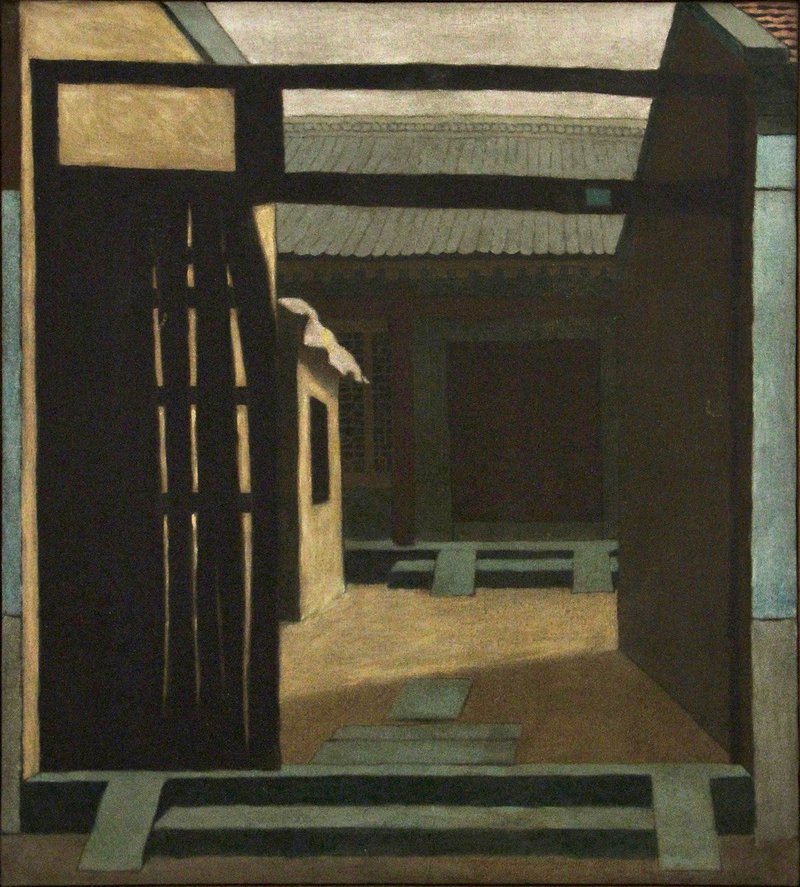 The Courtyard. Oil on canvas, 500mm × 600mm.
Pu Zhang's work makes great currency of traditional Chinese representation in his fictional studies of the existing domestic typology of Chinese cities. Zhang's three oil paintings 'depict the sentiment and perception of the atmosphere' of the type, compositions brought forth from the memory, long after the hutong buildings of his imagination were replaced by modern constructions. But see how the colours, light, tone and texture evoke those memories, the paintings rendered almost in a gaussian blur, as if painted on blotting paper and on the edge of dissolution.
Eva Jiřičná, who has walked through these disappearing urban communities, felt the work was 'amazingly impressive in conveying a sense of place – something that's incredibly hard to do'; while Arinjoy Sen saw it as 'rooted in a very cultural medium of painting'. Neal Shasore, at first circumspect about the work's lack of a propositional quality, was won around by Langlands and Bell. 'The compositions seem lead you into the images,' they claimed. 'They are romantic and nostalgic at the same time – almost Hopper-esque,' added Bell.
Laura Allen picked up on the pervading sense of loss and melancholy, calling them 'charming and evocative of both atmosphere and environment'. And that sense of things slightly lost in the shadows, a proposition perhaps as yet unseen, was what won over Shasore in the end, conceding that they were 'charged with a sense of the uncanny.'
---