Disciple of Alvar Aalto, gentlemanly co-founder of Hall, O'Donahue and Wilson, who worked extensively in the Middle East and on RIBA committees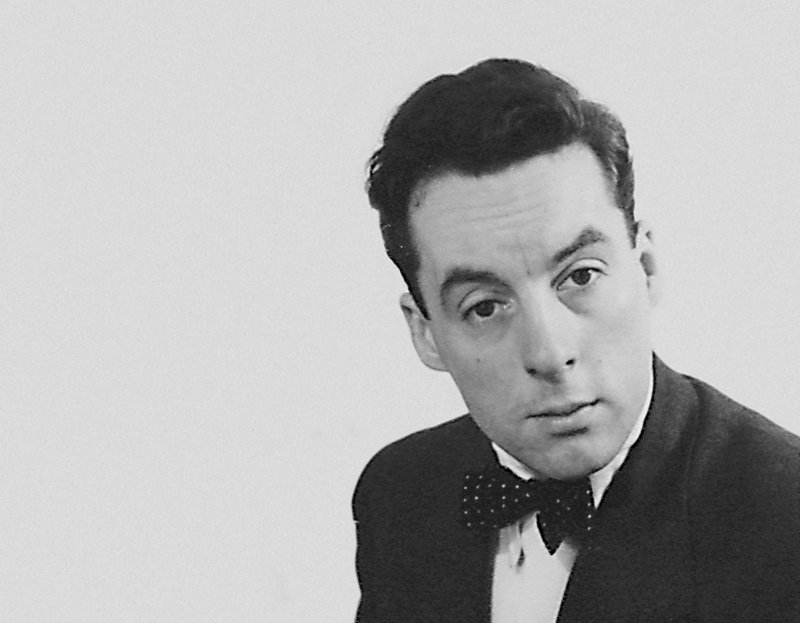 The Liverpool and North West architectural profession has lost one of its most respected characters with the passing of George Hall – co-founder of Hall, O'Donahue & Wilson architects.
At its height, the practice employed more than 40 staff working principally across the north-west, with significant buildings including the award-winning extension to the Liverpool Playhouse theatre, Canning Place Fire Station and Storrington Avenue Fire Training Centre all epitomising the brutalist architecture which the practice championed.
George was well known for his own distinctive personal style and his gentlemanly business manner.
His love of architecture stemmed from his first job, working in Liverpool's town planning office, which he joined straight from school.
An ability – gained through the job – to interpret maps, led to wartime service in the Royal Engineers where he used aerial photographs to help choreograph bombing raids during the latter stages of the conflict.
On his return, he successfully applied to the Liverpool University School of Architecture in 1948 and was allowed to join the second year – having demonstrated relevant experience through his time with the local authority where his contemporaries at university included Sir James Stirling.
While a student, George won the Holt Travelling Scholarship in 1950 and used the prize money to visit Europe and expand his knowledge, including a stay with the noted Finnish architect and designer Alvar Aalto, who would remain a lasting influence on his work.
He left Liverpool University in 1952 with a 1st Class diploma with distinction in architecture, and then added a second degree in civic design, also from Liverpool. He became an RIBA associate in 1954 and went on to become a fellow of the institute in 1968.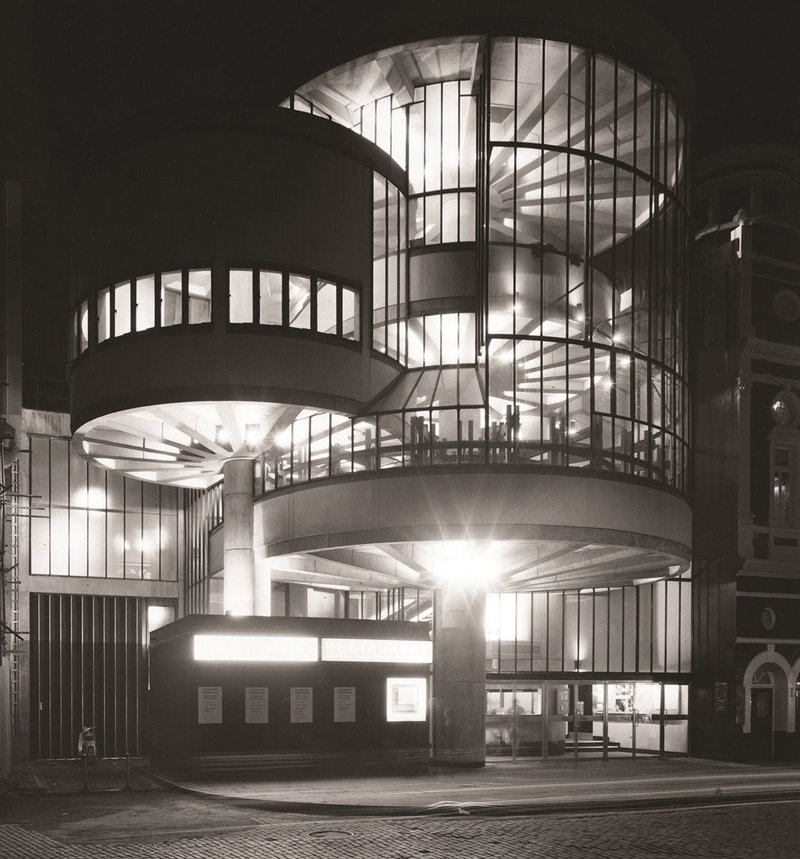 Liverpool Playhouse extension.
His first architectural job was with the Liverpool practice of Stephenson, Young and Partners. Here he struck up a friendship with Colin Wilson which ultimately led them to open their own practice together with Jim O'Donahue, based for 30 years in the city's Bluecoat Chambers.
As well as his work in Liverpool, George also carried out numerous commissions abroad – particularly in the Middle and Far East, travelling extensively to Saudi Arabia, India, Dubai, Qatar and Brunei, where he designed the Sultan's heliport and Royal Brunei Polo Club. Also notable among his work in the region were the Officers' mess in Risail, Oman, and the Ambassador's residence in Dubai.
He latterly served as president of the Liverpool Architectural Society and was a North West RIBA council member for the Architects Benevolent Society. He was also a former president of the Liverpool Racket Club and a member of the Liverpool Artists Club.
George's interests away from architecture included Formula One motor racing which he attended around Europe and St Helens rugby league club. He was also a great fan of Frank Sinatra who he had seen perform at the Liverpool Empire in 1953.
His architectural legacy has been continued by his son, Adam, who is managing director of the Liverpool-based Falconer Chester Hall practice. This is overseeing numerous projects around the city, across the UK and abroad.
George is survived by his wife of 50 years, Evelyn, and by his sons, Adam and Oliver.