DJ and record sleeve designer Andy Votel has united his loves of music and modern architecture in House Music, a Manchester exhibition of record covers featuring modernist buildings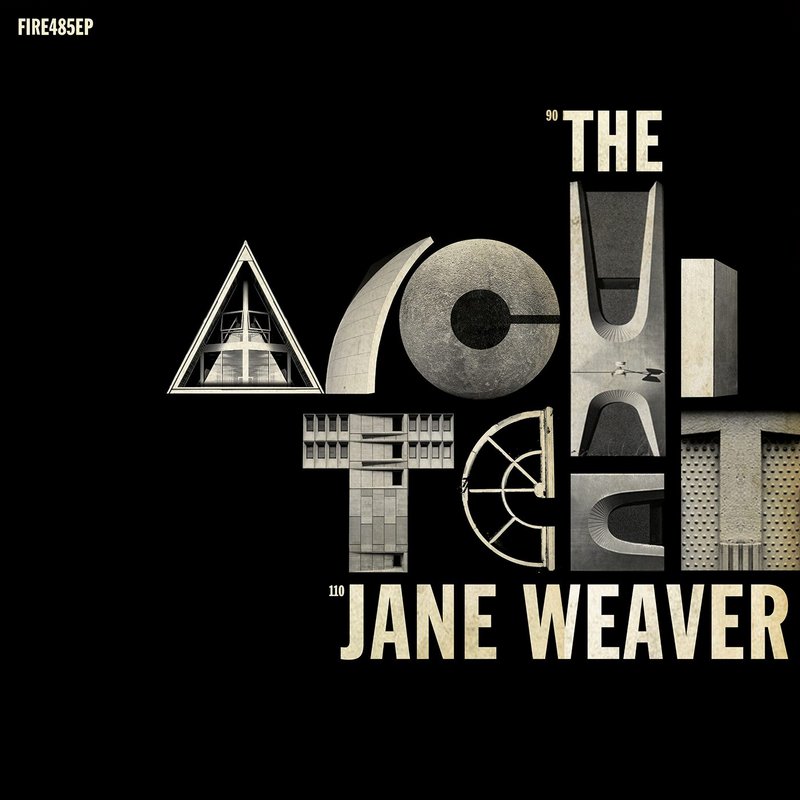 The Architect by Jane Weaver, with cover designed by Andy Votel, 2017, from House Music - Architecture on Record Sleeves: compiled by Andy Votel, at Manchester's The Modernist Gallery.

Credit: Eddy Rhead
When Manchester's The Modernist Gallery wanted to stage an exhibition about modernist architecture on record sleeves, they knew just the person to turn to.
Not only is Andy Votel a DJ, record label owner (Finders Keepers Records) and collector of some 7,000 records, he's also a fan of modern architecture and the designer of some 300 record sleeves including The Architect by singer/songwriter Jane Weaver (who also happens to be his wife).
The resulting exhibition is House Music – Architecture on Record Sleeves, featuring 100 architectural sleeves from Votel's own collection.
So what sort of modern architecture ends up on record sleeves? The answer is all sorts, from iconic forms (Le Corbusier, Brasília, Pompidou Centre, Trellick Tower) to far more banal and bonkers choices. Votel was keen not to present the obvious covers – citing Wilco's Yankee Hotel Foxtrot, which feature's Chicago's famous Marina City 'corn cob' high-rises as among those he sought to avoid.
'I've tried to show stuff people haven't seen before and I think I've succeeded,' he says, adding that his only rule was that he didn't buy any more records but just chose from what he had already, and avoided retro nostalgia. And while most of the covers stick to the gallery's modernist brief, his interpretation is flexible enough to take in Egyptian pyramids.
'Some of the record sleeves are genius, others are the laziest in the world. It's amazing how often the architect doesn't get a credit,' he says, adding that as a designer, he's sometimes bought records for their cover art, rather than for the music.
'One things for sure, these records weren't sat together in my collection. Doing the exhibition's destroyed my house,' he says, although you get the impression he doesn't mind too much – this was obviously a labour of love.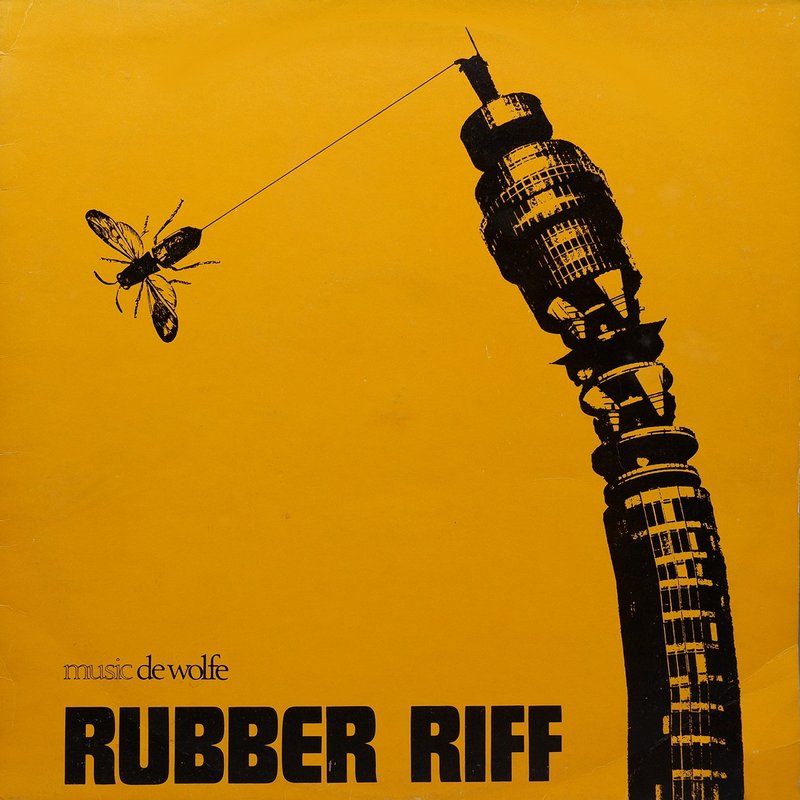 The Post Office Tower gets surreal treatment on the cover of Rubber Riff, designed by Nick Bantock, 1976.

Credit: Eddy Rhead
In the exhibition and catalogue, the sleeves are loosely grouped into sub-themes. Mostly drawn from the 1950s-70s, some relate to specific buildings, such as a trio featuring the Post Office Tower including Rubber Ruff, the first design that came to Votel's mind for the show. Created for a record of 'library' background music by Music De Wolfe, Nick Bantock memorably depicts the tower being bent by a giant insect. Goldfinger's Trellick Tower pops up a few times, as does Frederick Gibberd's Liverpool Metropolitan Cathedral, singled out by Jarvis Cocker, who wrote the catalogue introduction, as his favourite. The pick of these images is the sleeve for Pierre Henry's Messe De Liverpool, composed for the alternative inauguration of the building, with the form of the building created in words. A stark image of London's Centre Point is the unlikely cover star of Newcastle folk-rockers Lindisfarne's All Fall Down album. In Paris, The Stranglers' JJ Burnel stands in front of the Pompidou Centre for his Euroman Cometh album. Votel comments that the musician probably had no idea it would become such a hugely popular tourist destination when he chose it quite soon after it opened.
The dynamic forms of Brazilian modernism pop up on several sleeves in the show, although Votel says that these were more popular with non-Brazilians than Brazilian musicians, for whom the buildings were rather less exotic. He's included many examples of Eastern European records – Communist regimes were, it seems very keen on modern buildings on record covers.
There are clusters of covers with reflective facade images, others of road bridges, fish-eye lens images, and many more sub-themes. Joni Mitchell's self-designed The Hissing of Summer Lawns scatters a bit of stardust, the olive green sleeve is one of Votel's favourite hues. It seems completely appropriate that he should include some of his own work in the exhibition, including the aforementioned The Architect, which makes striking use of building forms to create the album title.
'First and foremost I'm a typographer. Identifying letters from within architecture is a beautiful thing for me,' he says.
The exhibition runs only until September 10, but Votel is bursting with further ideas, both design-wise and musically.
'The idea of remixing these sleeves visually is really interesting. What if they start infecting each other?' he wonders.
He's also keen on making a collage of all the music 'to see if there are any sonic relationships in there', even if, in theory, he knows there shouldn't be. He'll also, thanks to the exhibition, be expanding his collection even further: 'I'm dying to buy more architectural records – it's just given me a reason.'
---
House Music - Architecture on Record Sleeves: compiled by Andy Votel, until September 10, 2022, The Modernist Gallery, 58 Port Street, Manchester, M1 2EQ