London's not the only city with the 2012 suffix. Helsinki is World Design Capital 2012 – an accolade, given for accomplishment in design, which anyone who spends even just a few short days in the city will agree is an excellent fit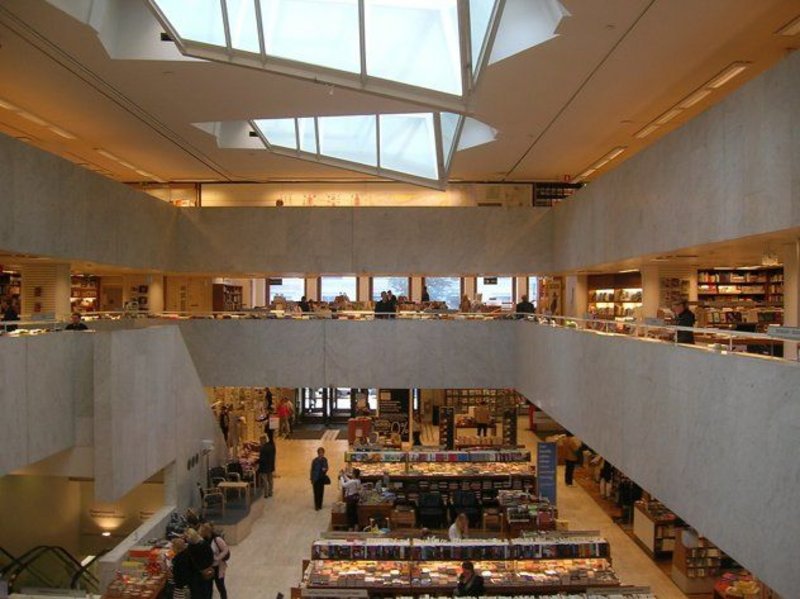 There's plenty of Alvar Aalto, but that's only part of the story. WDC 2012 organisers talk about how design is ever present in Finnish lifestyle as a way of making life better, easier and more functional. On an urban level, Helsinki certainly fits the bill with its wide streets, grand civic buildings, an attractive waterfront and pleasant, safe ambience. It might not have the historic charm and twisty-turny streets of longer-established cities such as London, but it is also free of the more challenging aspects of urban grit. Last year Monocle magazine voted it most liveable world city, and it's not hard to see why, although it is, for visitors, rather pricey.

Architecturally, there's plenty to enjoy on a leisurely walk around the city, dodging the trams and stopping off for a coffee and Pulla bun to refuel.

The tourist information office pointed me in the direction of a host of Aalto buildings with impressive ease. Not that you can really miss Finlandia Hall, his huge concert and events venue, sadly not generally open to the public. I enjoyed rather more a visit to Aalto's Stockmann Academic Bookshop, a splendid cathedral-like space lit by dynamically shaped skylights and filled with 'bookships' full of volumes. If you enjoy Aalto, it's worth taking a tram out to his modest house and studio in the suburbs. It's largely left as it was when he lived there, with highlights including a circular cigarette table with built in ashtray and storage, and a tiny door at the back of his office where he could escape difficult or tedious clients and make off into the main house via the balcony. Alternatively, there's plenty of his work at the large Artek store in the centre, not far from the Ittala and Marimekko flagships which in themselves can keep you busy for hours.

Helskini has its fair share of imposing C20 architecture – in particular Eliel Saarinin's Central Railway Station, and Johan Sigfrid Siren's Parliament House. But it's not afraid of the new. I enjoyed the more reserved Church in the Rock, blasted out of granite and barely visible from the outside but with a spectacular interior completed in the 1960s by Timo and Tuomo Suomalainen. More recently, there's been a flurry of development close to Finlandia, beginning close to the station with Steven Holl's Kiasma Museum of Contemporary Art. Walk on towards Finlandia through landscaped terraces and you reach the Helskinki Music Centre, designed LPR Architects. Outside it is glassy and low-key, but inside, rather splendid. This forms a long stretch of cultural buildings to the lake, linked by a long promenade that will add to the pedestrian-friendly appeal of the city.

It's not all about architecture and design. Do try local dishes such as salmon soup and - look away vegetarians and the sentimental – the roast reindeer. Both, I can report, are delicious.