Award-winning architect with a painstaking eye for detail, whose carefully crafted buildings excelled in geometric design and timber detailing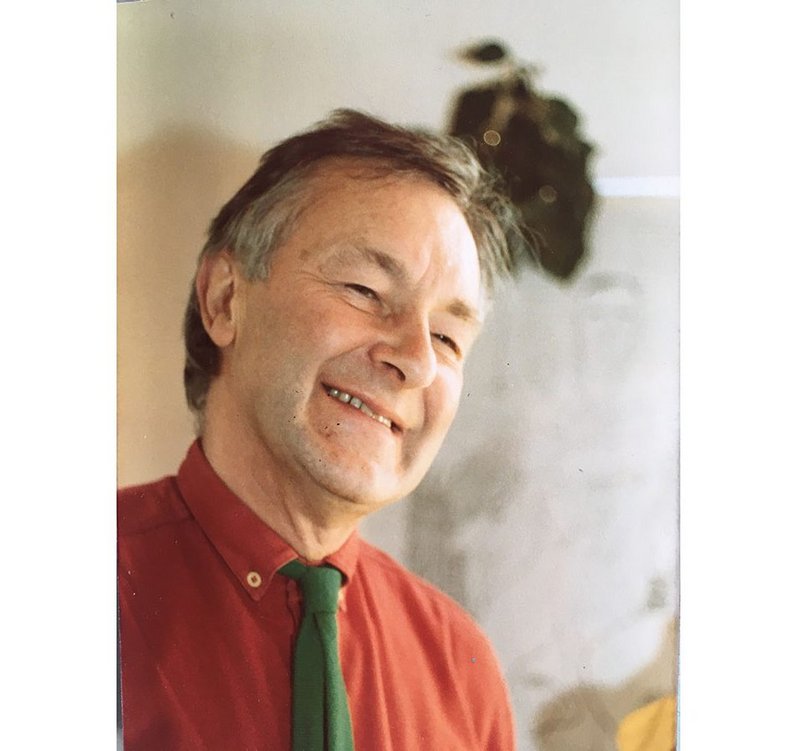 Ian Campbell.

Credit: Campbell family
While still a student, architect Ian Campbell was part of the design team for the 1951 Festival of Britain Exhibition in Belfast. The experience had a lasting effect on his multi award winning career, and he continued to collaborate at times with Max Clendinning, another young member of the team. While Clendinning (RIBAJ June 2020) went on to make his mark in London, Ian stayed in Belfast developing geometric solutions for his clients, which led to some of his most successful work.
Initially influenced by Le Corbusier (he was an elected member of the Association des Amis de le Corbusier and paid study visits to Ronchamp, La Tourette and Firminy), in 1965 he explored a type of machine age architecture for his first major project in Belfast. The result, Fanum House received a Civic Trust Commendation, but was not popular with the public.
Later influenced more by Scandinavian architects and designers, particularly Alvar Aalto, he united 'regional' and 'universal' and won major awards, including RIBA awards for the 1979 Teahouse at Tollymore Forest Park and his 1993 Railway Museum Galley at the Ulster Folk and Transport Museum, Cultra. His work regularly featured in the UK and international architectural press.
Denis Wilson Ian Campbell was born in Bangor, Co Down, educated at Belfast Royal Academy and then followed in the footsteps of his older brother Noel; both studied architecture at Belfast College of Art and were articled to John MacGeagh, architect of the much admired and timeless Whitla Hall (MacGeagh later called the pair two of his most talented protégés).
Ian worked as an assistant in the Department of Works, then in the offices of Young and Mackenzie and also initially as an assistant with JVT Scott, and, after qualifying, as an associate in that practice. After being elected a member of MARS (Modern Architectural Research Society), he continued his studies at the Congres Internationale des Architectes Moderne, a post graduate school in Venice under the direction of Franco Albini, Ernesto Rogers, Ignazio Gardella and Giancarlo de Carlo.
In 1958 he opened his own practice and a year later he married Sally Latimer, who was to become both his wife and 'anam cara'. They lived in a caravan in the car park at the front of the office (the car park's still there) while they built their house 'Outlook' on a site overlooking Belfast Lough. In different stages of completion the house featured twice in 'House and Garden'. The pair became the golden couple on the architectural scene from the early sixties – fashion savvy, understated and stylish, they embraced the cultural changes radiating from London.
Ian opened his office at 51 Malone Road in 1963, a building he shared with the Royal Society of Ulster Architects. A string of beautifully crafted buildings demonstrated his unparalleled ability for timber detailing. These included the 1963 Scout Headquarters in May Street, the 1969 Methodist Church in Dundonald, the Loughside Recreation Centre of 1982, and Tollymore Teahouse. His distinctive geometric designs also came into play in the many schools including Dunmurry Primary and Abbots Cross Primary.
He would teach young members of staff how to think and design in three dimensions (a skillset often lost with the onset of CAD). He was often heard quoting the Charles Eames maxim 'the three most important things about architecture are junctions, junctions and junctions' and would advise 'if it doesn't work on the square, try the square on the diagonal'. An exacting taskmaster with his painstaking attention to detail, his pursuit of perfection was the bane of contractors. His staff though would also remember fun office outings aboard his sailing boat 'Marrimekko' on Strangford Lough, which concluded with lavish dinners at Michelin-starred Balloo House.
Architecture was his essence and not just a career; it imbued and affected every aspect of his life. He maintained that from an early age, children should be taught a sense of order and consideration for others.
He was made a fellow of the RIBA in 1968, and of the Royal Institute of Architects of Ireland in 1974, and was president of the Royal Society of Ulster Architects 1971-73.
Sally died last year. He is survived by their family: Heather, and his twin sons Christopher and Conal, both architects.