The gentle but persuasive architect's pioneering approach to urban regeneration was fundamental to developments at Salford Quays and Laganside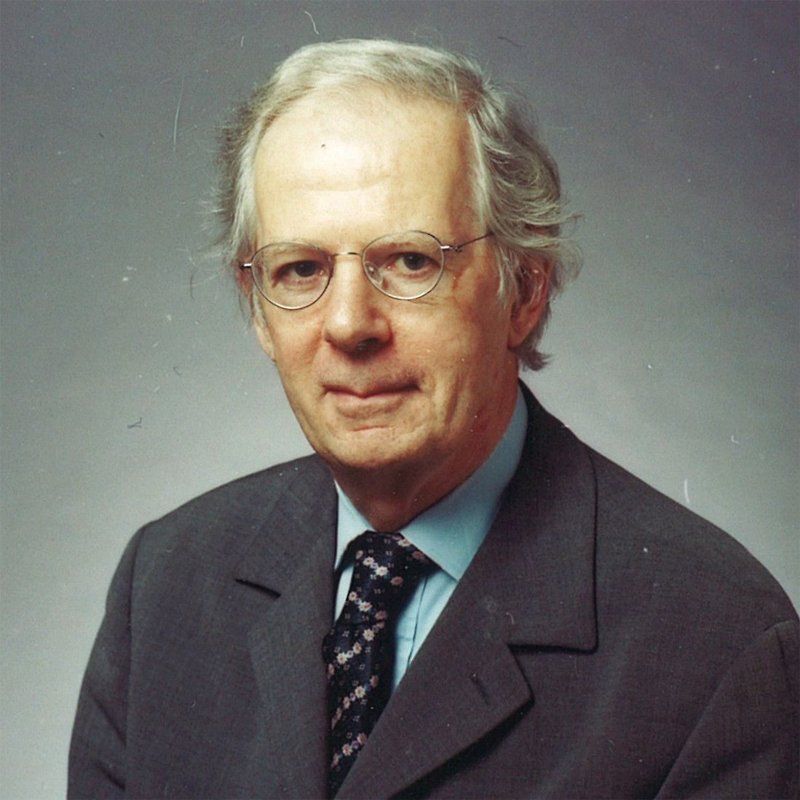 Peter Hunter, the last of the founding partners of Shepheard Epstein Hunter, has died aged 83. He was the pivotal force within the practice in the 1980s, and a gentle but compellingly persuasive architect, urbanist and advocate whose pioneering approach to urban regeneration underpinned and inspired many notable schemes.
Born in 1938 in London, then growing up in Welwyn Garden City, he could have become a classical pianist but instead pursued a career in architecture, joining Bridgwater Shepheard and Epstein in August 1962 on the advice of the head of the Oxford School of Architecture, Reginald Cave.
Derek Bridgwater (or 'DLB'), who retired in 1967, had worked with Edwin Lutyens and written a history of cast iron in buildings. Peter described him as 'tall, elegant and, to me, the epitome of an Edwardian gentleman … an engaging and astute interviewer' who, with others in the office, 'had inspired a wonderfully intensive and professional group of people with total intent to do their work well'.
This tells us something about Peter, his roots and values. He was much more comfortable discussing the positive qualities of others than dominating the conversation with his own significant achievements.
He soon became a partner of the practice and one of its driving forces. After major successes, such as the 1964 commission for a new campus for Lancaster University and a flow of municipal housing projects, Peter took over the operational reins, enabling Gabi Epstein and Peter Shepheard (RIBA president from 1969 to 1971) to devote more time to public life and teaching posts abroad.
By the early 1980s, he was pivotal, with his desk in the Kingly Street W1 office positioned at a fulcrum point where he could greet everybody as they arrived. But that decade – of Thatcher and Heseltine – was turbulent. The firm could no longer rely on its respected public sector reputation and had to make the running and form new relationships in order to survive.
Peter had an entrepreneurial magic about him – in terms of ideas and imagination rather than financial self-interest – and started speculatively generating ideas for urban areas, effectively illustrated by his balsa models with blue foil water, often made overnight before an early morning train journey.
The two most notable and prominent legacies of his initiatives were Laganside in Belfast and its precursor Salford Quays, where the water in the docks was so polluted it occasionally caught fire; most people thought the scheme was a hopeless, wild idea. The practice was commissioned to prepare a masterplan, which unlocked publicly funded infrastructure and led to the Lowry, Imperial War Museum North, and the BBC at Media City.
Alongside the models, Peter's principal and potent design tools were his remarkable patience and tenacity, and his ability to forge relationships, which turned the previously unthinkable into reality.
He became a development consultant in his own right in the early 1990s, to travel light and pursue ideas around the UK, creating a network of colleagues who became loyal friends.
Tributes have typically described his qualities as a mentor, friend and inspiration – an architectural visionary and one of life's optimists. Many recalled his brokering skills, charm and generosity of spirit, which brought out the best in others, allowing him to navigate formidable challenges: 'Humble and soft-spoken, he would let others have their say before commanding a room's attention'; 'You could always rely on him to spot the one or two qualities that made any place special. Then he'd encourage you to build on that. To be bold. To imagine what the place could be.'
In former Northern Ireland minister Richard Needham's book Battling for Peace, he brusquely described his first, initially underwhelming encounter with the 'bespectacled, shy, unassuming, uncertain, uncharismatic' architect, but concluded, after Peter gently explained his ideas for Laganside: 'The man was a genius.'
---
Steven Pidwill is a director at Shepheard Epstein Hunter