Socialist and patriot, the Brazilian architect Paulo Mendes da Rocha has just received the RIBA Royal Gold Medal. What are his priorities, passions and influences?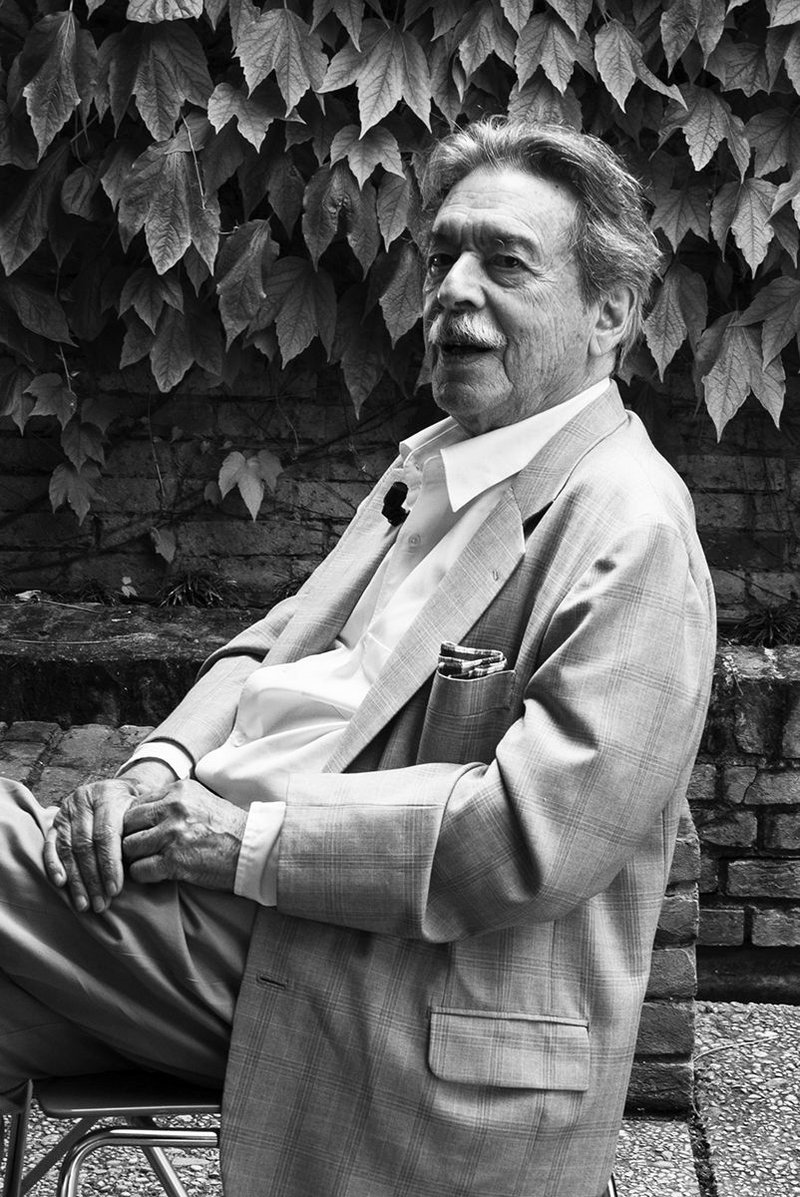 Paulo Mendes da Rocha
What were your early influences in architecture and on you as a person?
My father was a civil engineer and academic and like him I was always interested in the idea of using space. I like the discovery of the new: the idea of seeing a place for the first time – becoming immersed in a newly discovered environment – and developing a vision of how nature and the occupation of space might be best achieved. This is so important in the history of the Americas and I believe this thought was ­vital to my development. We need to look at nature, not as a simple landscape, but as an integration of different phenomena, a ­relationship of hydrology and geology for ­example. We cannot simply inhabit nature; humans must transform it into a liveable habitat. This has always been a starting point for me.
We cannot simply inhabit nature; as humans we need to transform it into a liveable habitat. This has always been a starting point for me
Brazilian architecture in the 1950s was split between the Paulista School who favoured a more brutalist and industrial architecture and the more free flowing style of the Carioca School, championed by Oscar Niemeyer. Can you tell us more?
After training at the Mackenzie University in Sao Paulo I was invited by Vilanova Artigas (1915-1985) to be his assistant in the Architecture School of the University of Sao Paulo (FAU).
The School of Architecture inherited the critical vision of the University and the technical resources of the Polytechnic. This foundation was unique and distinguished us Paulistas from the Carioca School.
However, I never saw the Paulistas and Cariocas as clashing movements. They were complementary and were essential in forging an identity for Brazilian architecture. Both sought a symbiotic relationship between art and technique.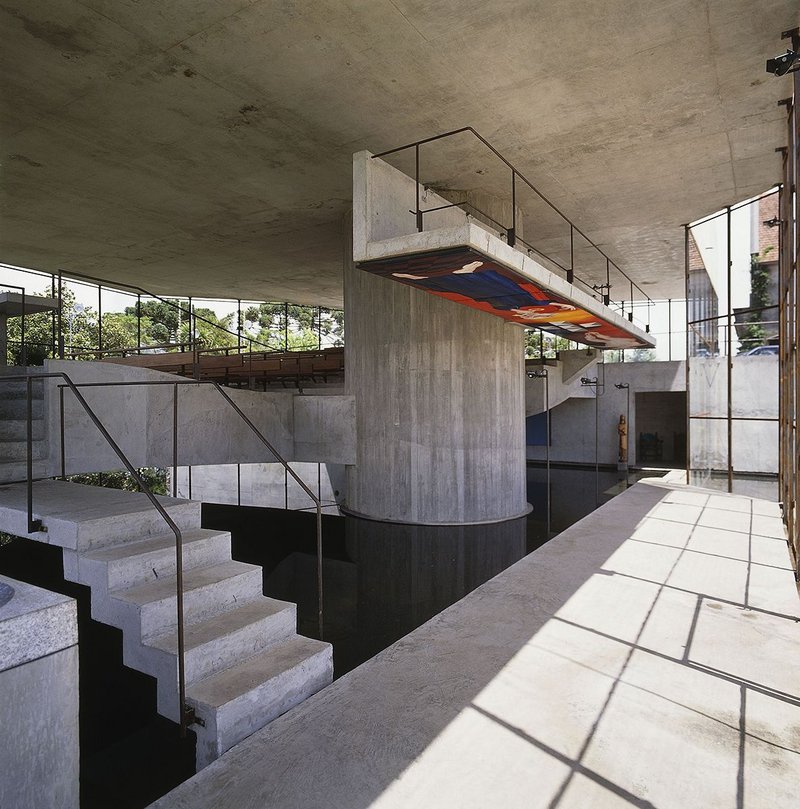 Inside Capela de Sao Pedro (1989).
Paulista architecture had a close link to UK brutalism. Was the influence two-way?
I don't know if they were influenced or we were influenced. Across the world, our responses and ideas were defined by the time we were living in.
Vilanova Artigas believed in architecture as a means of social transformation. Can you tell us more about his influence?
He influenced me very much. He opened my vision and my eyes to the Soviet revolution. Soviet constructivists introduced me to the idea of cities and buildings for all which was fascinating for a young architect still training.
Although I was young when I worked on the Athletic Club of São Paulo [da Rocha's first major commission, completed 1957], the building has a remarkable formal autonomy which explores the possibilities of spatial experience and reflects my ideas and thinking at the time.
In 1964, Brazil became a military dictatorship. Niemeyer went to Paris and Vilanova to Uruguay. Why did you stay?
During the dictatorship I was banned from teaching, as were many in the civil service and academia who held leftist ideals or were suspected of being enemies of the regime. We suffered repression, especially in 1964, a year in which our way of life was completely dismantled. I was faced with the decision of fleeing, but finally decided to run the risk of staying. I already had five children, and did not want to abandon the country.
I could not work in my own right but my architect colleagues helped by allowing me to work with them. Thanks to that professional solidarity I was able to survive. Those years were extremely hard and, even today, Brazil is paying for the consequences of that period.
Despite that you designed Brazil's pavilion for the 1970 Osaka Expo in Japan. How did this come about?
It was a complex situation. One part of the Brazilian government banned me from working but another part organised the competition for the Pavilion at the Osaka Expo 70. The day the newspapers announced me as the winner the justice minister quickly tried to get it stopped. But the organisers of the Expo were really interested having me build the pavilion and reached an agreement with the military government that allowed me to travel to Japan and oversee construction.
Every country had to leave the land free and clean as soon as the Expo was over, to make way for new development, but I was approached by the director of the University of Music of Osaka and asked to maintain my pavilion, so it could be used as a Dance School for Children. Of course I was delighted by the idea and accepted. Sadly, the Brazilian government did not agree and after our conversation the building was demolished. The fact that my status in Brazil contributed to the situation was devastating for me.
A blurred relationship between public and private seems to permeate your work. Is this deliberate?
I believe the concept of public space is fundamental. If it's space, it's public. The concept of space itself does not allow the idea of it being private. The only private space we have is mental space. If we do not make public what we have in our minds, it will remain private forever. No one will ever know about it.
This is why we feel compelled, as architects and citizens, to transform the idea into an object. In that way, we can communicate to others our thoughts; even in the abstract through poetry and literature… They are all objects we feel the need to create in order to give to make public what in fact is private.
I believe the concept of public space is fundamental. If it's space, it's public
Through the 1993 renovation of the Art Museum of São Paulo (Pinacoteca do Estado) your architecture has influenced Brazil's sense of its artistic and cultural identity. What was the background?
This was a charming but dated 19th century building that, in my view, had huge potential. The Brazilian instinct at the time was to echo neoclassical styles through a myopic vision of colonialist architecture, but the rest of the world was doing something else, and there were interesting ideas everywhere.
Our commission was to transform the building into a contemporary one, adapted to all the needs of a modern museum. The outcome transgressed the rigorous Palladian architecture, with clear symmetric axes. It was a corrupted vision of the internal spaces of an existing building. I enjoyed the project very much and believe it has been a success for both its visitors and the city.
In recent years you have won global recognition and accolades, perhaps belatedly. Why has that come now?
Perhaps what I have said, which I try to reflect in my projects, has generated that interest. Maybe it is a recognition of a particular way of seeing architecture, coming from America.
However, the awards have made me realise that I alone could not have come up with all those thoughts. It is part of a school, of distinctly American training. The interest is not in my work in isolation, but in my work as an example of interesting subjects which are relevant to the whole world.
Not long ago we saw the mass migration of peoples from one country to another. The Second World War created problems for those who were part of it and those that came after it. We still live with its repercussions. Brazil has not been able to recover mentally from the war and we are unable to face colonialist politics clearly. The horrors of colonialist politics prevail on all that happens in the world now and we risk making the same mistakes today.
I hope that my awards are seen as a plain and modest recognition of what can be described – in the post-war era – as universal, and not nationalistic, truths.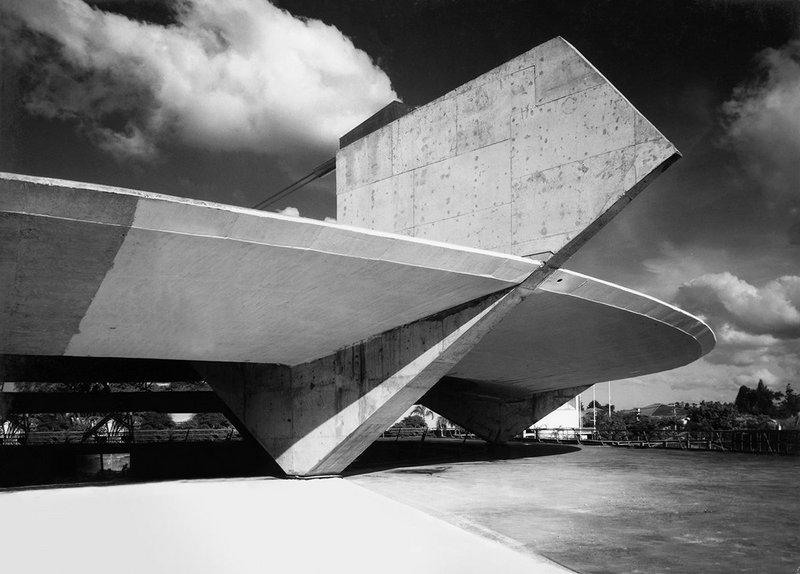 Pinacoteca Estado transformed and 'corrupted' by Mendes da Rocha in the nineties.

Credit: Nelson Kon
Did you deliberately stay rooted in Brazil, specifically in São Paulo?
I was never enthusiastic about working abroad and always recognised the complexity of it, but at the same time, I found it to be stimulating, occasionally. I worked in Spain and also participated in international competitions: including the design competition organised by the Centre of Georges Pompidou, in which we were finalists.
My congratulations to Richard Rogers and Renzo Piano for that achievement by the way!
You have a unique way of working. Does collaborating with nine studios in São Paulo keep you current and up to date? Does it sustain your imagination and ideas?
I think so. If we need to build what is in our mind, it is better do it as a team. There are also technical reasons. There is more administration in the world now. I do not have much interest in administering a commercial business. I am delighted my colleagues are willing to do this!
But I still enjoy architecture. Working with architects – many are former students – gives me calmness from a technical and intellectual point of view and engenders a sense of critical evaluation, which would be impossible if I designed on my own.
With your experience of working under contrasting political regimes, how do you think the latest global changes are going to affect Brazilian architecture?
First, I believe that generally disasters work as experience. As we have demonstrated in Brazil, to support politics that maintain poverty with promises and governmental policies does not work.
My one useful thought is that the key to all is education. My criticism of old-fashioned education could be extended to all the countries in the world today. We are not educating our children properly. We must liberate their imaginations and encourage their creativity. Teaching them basic facts about the phenomena and mechanics of nature would make them intellectually restless and help our future.
---
Paulo Mendes da Rocha was speaking to the RIBA