Age has not withered Lucienne Day's designs, which seem as fresh as ever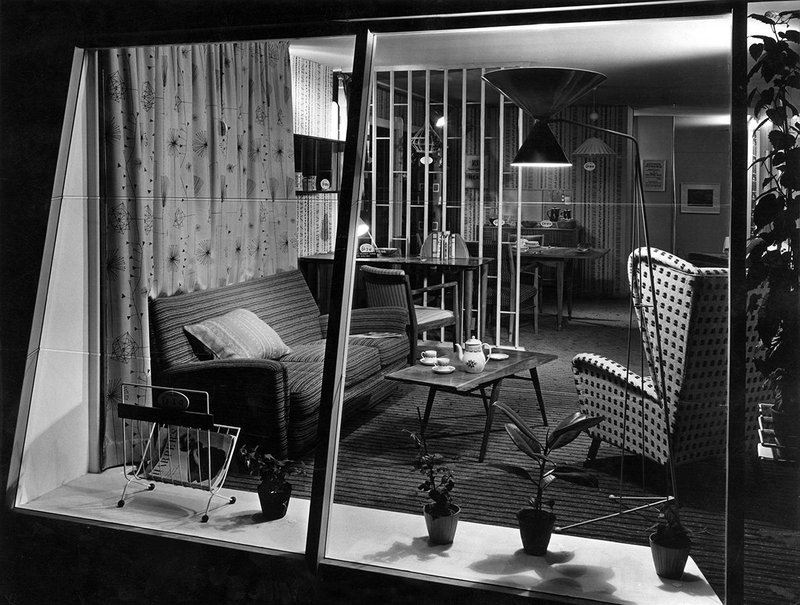 Lucienne Day's Dandelion Clocks fabric on Heal and Sons' stand at the Ideal Home exhibition in 1953.

Credit: Architectural Press Archive / RIBA Collections
Lucienne Day would have been 100 this year yet her designs for fabric and furnishings seem as fresh today as when she conceived them in the 1950s and 60s. Day studied at the Royal College of Art in the 1930s, where she met her husband and collaborator Robin and developed her interest in printed textiles.
A career breakthrough came with the Festival of Britain in 1951, for which she supplied fabrics and wallpapers for the Homes and Gardens Pavilion. Her design Calyx, featuring abstract plant-like motifs rendered in spindly lines, was inspired by the work of modernist painters such as Miró and Klee. It was commissioned by Heal's and used to furnish a room in the pavilion designed by her husband.
Although Heal's was initially dubious about the unconventional pattern, the fabric sold in large quantities and cemented Day's relationship with the brand. She would go on to design more than 70 textiles for it over the next 25 years, including the Dandelion Clocks curtain fabric shown here at the Heal and Sons stand at the Ideal Home exhibition in 1953.