We need to rise to the challenge of good design not chase after superlatives, says RIBA president Simon Allford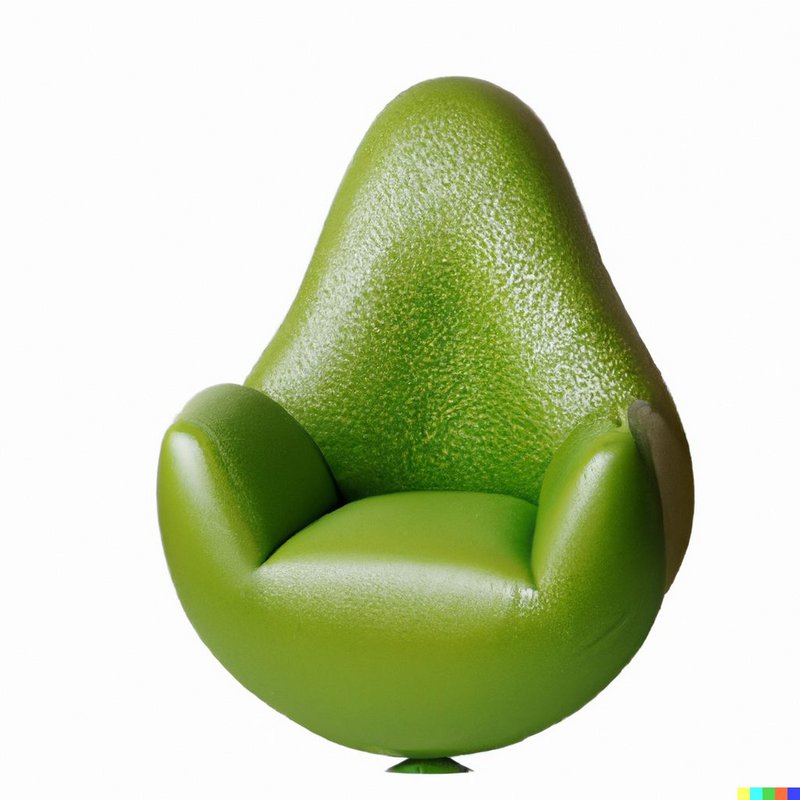 AI needs to move from aping the image to bringing real benefit to the making of good architecture. Here OpenAI's DALL-E system generated images from the text 'an armchair in the shape of an avocado'. See openai.com/blog/dall-e DALL·E: Creating Images from Text
February is always perceived as a difficult month. The year ahead looms large and the weather is unseasonable. However, there are upsides.
We are commencing our review of submissions for the RIBA Awards – and thank you to all who submitted. RIBA Awards are not just a celebration, they are also about indicating what 'good' looks like. I am always reminded of Voltaire's aphorism 'the best is the enemy of the good'. That said, the response from many is to ask: is 'good' good enough? Should we not – as suggested by the title of author Jim Collins' bestseller – be seeking to go from Good to Great? (I haven't read the book as I run away from management-speak clichés.)
But I think good is the best expectation, aspiration and specification. We live in a world where there are too many superlatives, acclamations of genius and greatness; a world of too many exclamation marks!
History will decide whether a building stands the test of time; whether its merits prove to exceed those of other contemporary projects – projects that garner acclaim such as likes on Instagram. Image should never be the driver of design. Artificial intelligence apps are in vogue just now and are already reported to be designing buildings, extrapolated from an image or even words alone. I have my doubts. I am excited by the many benefits AI could bring to the making of good architecture but, to date, all it is doing is aping the idea of architecture as great image – the image weary world of Insta-architecture, devoid of depth, inhabitation or the idea of space as a servant to and facilitator of enhanced quality of life.
Doubt is good. We should happily peer over the precipice that is at the edge of our comfort zone. We should embrace challenge as we have great challenges to face, economically, culturally, politically and very specifically for us all in terms of designing in response to the climate challenge.
This month's RIBA Journal features David Rudlin writing about design codes – an uncomfortable idea for many but also a powerful one. For me, the idea is welcome but success is all about how it is put into practice in terms of its contribution to community, construction and culture, and the constraints it imposes on thoughtful design – constraints can be a liberator. And what of its effects in terms of serving inhabitants, in terms of aesthetics, beauty even? The discourse should run, which is why we are hosting a debate on the issue with The Office of Place at the RIBA – to be captured and shared online. I doubt there will be a consistent view but that again is good.
Once again I am reminded of the words of my predecessor Alex Gordon and his call for 'more climbing on other people's shoulders and less ad-hoc originality'. In that sense it is great to be good.
Simon Allford is president of the RIBA