Basil Spence's house, Hampshire, 1961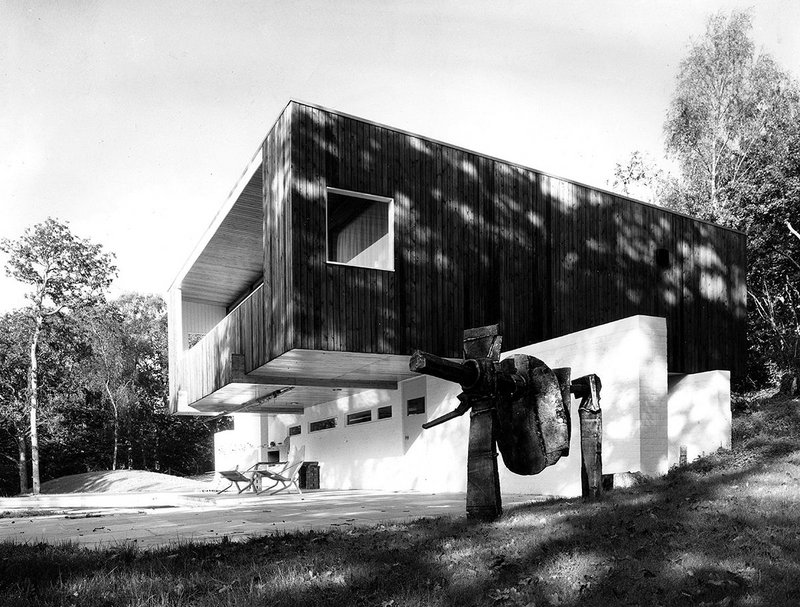 Designed by Basil Spence for his own use as a weekend retreat, this cedar-clad house on the banks of the Beaulieu River in Hampshire has a very distinctive structure: two parallel brick walls at ground level support two timber beams, which cantilever out and in turn support the first floor structure, made entirely of timber except for the flues. This solution has a precedent in two 1950s houses in Denmark by Arne Jacobsen, as well as Marcel Breuer's own house in New Canaan, built in 1948.
A very large living area occupies more than half of the first floor, and extends towards the landscape with a balcony that runs the entire length of the room. Two small bedrooms and a kitchen are situated at the same level, while the ground floor houses a boat store, workshop and garage. Within a few years Spence had glazed in the balcony and made several other modifications to the house. Now grade II listed, it was renovated and extended in 2000 by John Pardey, who considers it 'perhaps the best 1960s domestic space in Britain'.