You think London is building high. But Hong Kong has been doing it for years.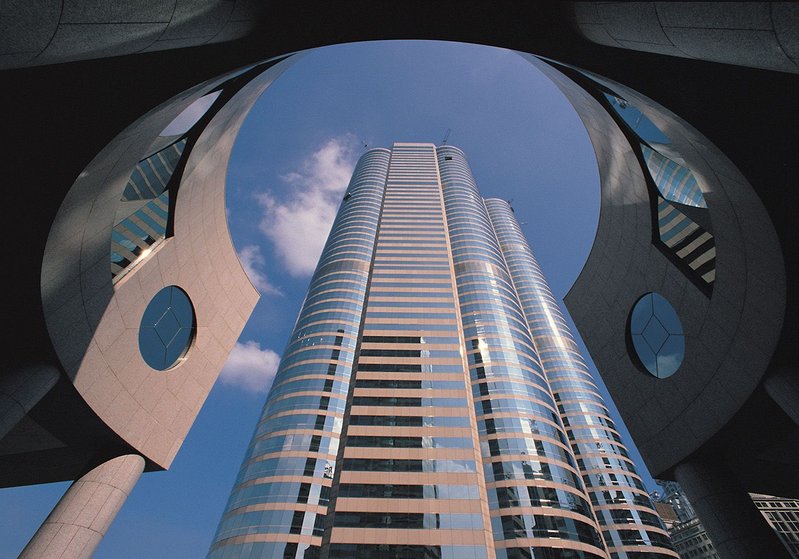 One and Two Exchange Square from the forum.
Tall Storeys – Evolution in Hong Kong Architecture, 1965-2014 takes the long view of the architecture of this remarkable island. Politically, it has shifted during this period – moving from remote governance by the UK to becoming a Special Administrative Region of the People's Republic of China. In its urban growth, the narrowness of the strip of land between shore and mountain and its importance as a centre for international finance and trade have squeezed development upwards. It is one of the most densely populated cities in the world with more than 1000 skyscrapers to prove it.
The Hong Kong Institute of Architects has taken over the new Practice Space at the RIBA's 66 Portland Place to showcase the expertise – and experience – of Hong Kong's architects in 'making use of limited space for competing needs'. It is a calling card for collaboration with British architects, say its organisers. It includes a look at early projects dealing with the rapidly growing population, and how they formed the basis of the city's housing programme (as seen in the blocks of the Choi Hung Estate), as well as at its mixed mode developments around transport hubs – the so-called hub model of the 1980s around underground rail stations.
---
Tall Storeys – Evolution in Hong Kong Architecture 1965-2014 is on at the Practice Space, RIBA, 66 Portland Place, London until 26 November