After a knife-edge recession, Urban Splash's Tom Bloxham has come out of his corner fighting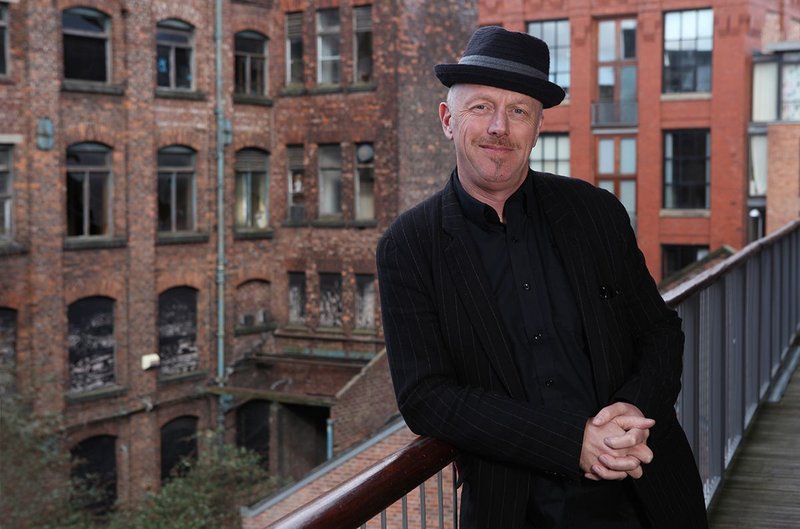 Plenty of potential here: From his Albert Mill development, Bloxham overlooks some available dereliction in Manchester's Castlefields district.

Credit: Jason Lock
'It would have been very easy just to have shut up shop and gone to live in my beautiful house in the south of France', reflects Tom Bloxham. 'But that's not really my style.' He's talking about the way his famously design-led property company, Urban Splash, made it through the economic crisis – just. Things got very sticky. For five years, he ruefully recalls, he changed from being a property developer to a debt manager. 'It was bloody hard. A number of those five years, every Monday I was staring at a solicitor in the office, wondering if we were still a going concern, whether I'd be able to pay the wages at the end of the week.'
He can say all this now, because Urban Splash has emerged strongly from the recession, is recruiting again, and has new projects on the go. Shortly after our meeting, Bloxham was off as usual to the Mipim international property fair in Cannes where – again as usual – he was to host the hot-ticket closing party at that lovely house he mentioned. No ordinary house, of course, rather an extraordinary affair of intersecting concrete bubbles up in the hills, the Maison Bulle, by the late Antii Lovag. One day I really must go there. But despite this evidence of continuity, things have changed in various ways. One example: for the first time the company has a stake in London, most notably on the 2012 Olympics site where it is part of the consortium working on the 1500-home East Wick and Sweetwater neighbourhood, masterplanned by Studio Egret West and Sheppard Robson with a fine roster of other architects.
It would have been very easy just to have shut up shop and gone to live in my beautiful house in the south of France. But that's not really my style
Bloxham has previously preferred to do his developments in the English urban regions, where grants are available, land is cheap and there is a huge resource of existing post-industrial buildings to convert and extend. Right next to the Urban Splash offices on the Bridgewater Canal south-west of central Manchester, surrounded by a cluster of its developments and upscale apartments by others, even today you can find rough-and-ready offices in someone else's old warehouse being advertised on a signboard for just ­£1/ft2. It's a different world from the overheated south-east: there Bloxham wisely dilutes his exposure through joint ventures.
Outside Urban Splash, Bloxham is a big noise in the arts scene, a Tate trustee and chair of the biennial Manchester International Festival. He's working on plans for the Festival's permanent home, the Factory, a very large flexible adaptable performance venue which has £78m of government money promised by Chancellor George Osborne as part of his 'Northern Powerhouse' initiative. We indirectly have Bloxham to thank, too, for the new Whitworth Gallery by MUMA (RIBAJ, March 2015): he chaired the competition judges.
But some 80 per cent of his time, he says, is spent on Urban Splash business, and for all the positive talk there's no doubt that the wounds of the recession will take time to heal. It's an occupational hazard of being in the boom-and-bust development game. Timing is everything and Urban Splash – like many others – got caught out, with an overhang of big projects just as the world economy collapsed. Given Urban Splash's high profile, this was played out in the glare of publicity. But the dogged Bloxham wasn't going to let go. The company slimmed down radically, did deals, and kept going on projects such as the first phase of Park Hill in Sheffield by Studio Egret West and Hawkins\Brown, or Lakeshore in Bristol, the ambitious conversion of the listed 1973 Wills/Imperial Tobacco HQ done in Miesian manner by SOM and now converted to apartments by Ferguson Mann. Another biggie that just kept going was Royal William Yard in Plymouth, a grade 1 listed early 19th century former naval complex over 6ha converted in phases – again by Ferguson Mann, later also by Gillespie Yunnie. Right in the teeth of the slump, Urban Splash even managed to complete an old-school warehouse conversion to spacious apartments in its own Manchester backyard. 'We found that in hard times, people look for quality,' Bloxham remarks. Now he's bought Plymouth's postwar civic centre, a typically outré move. As for future phases of Park Hill, there's a hint he may have taken on board some of the criticisms of the first phase, which entirely transformed the appearance of this listed building. 'It will be extremely exciting and surprising,' he says. 'It won't be more of the same.'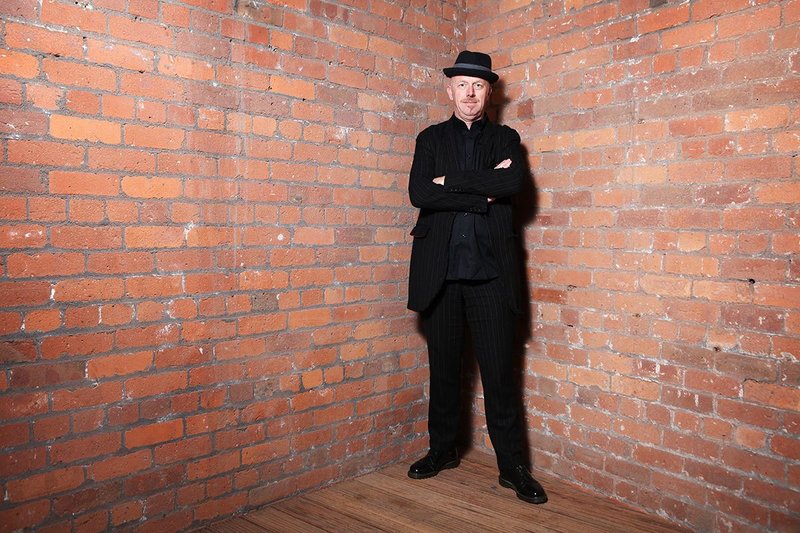 It would take more than a recession to box Tom Bloxham into a corner.

Credit: Jason Lock
We're talking in Bloxham's office in Timber Wharf – the breakout competition win for architect Glenn Howells back in the late 1990s that signalled Urban Splash's ambitious move into newbuild and the start of boom times for the company. To get that going, Bloxham typically aimed high, recruiting Richard Rogers to chair the competition: judging took place in the House of Lords. Timber Wharf, a bold precast concrete construction by Howells with generous space standards, has weathered pretty well but taught a planning lesson: broadly parallel to the canal, it presents an impenetrable wall to the buildings behind it. Subsequent Urban Splash waterside schemes set their blocks at right angles to the water in 'fingers' of development.
A couple of miles north-east along Manchester's canal corridor from here, you find physical evidence on the ground of the cycle of boom, retrenchment and revival. It's all there to be seen in New Islington, the simply enormous Urban Splash-led development, masterplanned by Will Alsop, which was to make an entire new city district out of a mix of post industrial land and the 1970s Cardroom council estate. Go there today and you can see just where everything juddered to a halt – the expensive, beautifully finished engineering of the new canal basins intended as the centrepiece of the development – but set in a cleared landscape surrounded by chainlink fences. The derelict listed Ancoats Dispensary still stands there, shrouded in scaffolding. The Ancoats Dispensary Trust will take it over from Urban Splash later this year and start restoration, helped by the Heritage Lottery Fund. Alsop's 'Chips' apartment block still looks fresh – unlike FAT's famously jaunty Islington Square 23-home social housing project. This is now quite startlingly shabby after nine years, its perforated balconies rotting and evidence of roof repairs in progress. More conventional later housing nearby by mæ architects looks more durable.
But Bloxham has not finished with New Islington. He's going to convert the derelict Stubbs Mill there – close to the Dispensary – into 'funky' workspace. And close to Islington Square, the builders are back on his latest, most cherished scheme. A large site is being prepared and houses being built, five so far. This time, they are factory-built prefabricated units designed by Urban Splash's long-term collaborator, ShedKM. This is the scheme known simply as 'House', which allows buyers to configure their homes in various ways, much as they would a new car. Bloxham says 37 of the 44 units are already sold. 'People like the way they can design them themselves.'
He has other sites lined up for more developments in Newcastle and Salford, and wants to roll them out nationwide. Is he confident again? You don't really need to ask. 'It's the thing I'm most interested in,' he says. 'I want to be building hundreds, if not thousands, of these homes in a few years' time.'
---