The uncategorisable awkward-squad architect ducked the limelight for a while. Now he's back, and means business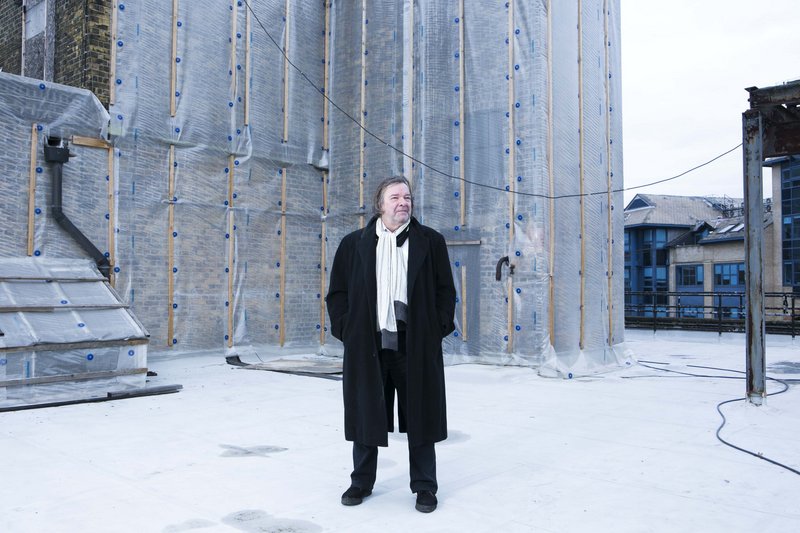 Will Alsop on the roof.

Credit: Wilde Fry
'We spend a lot of time NOT doing projects,' says Will Alsop. There speaks the former assistant to Cedric Price, the man who instilled in his staff the responsibility of the architect to consider things beyond building, and obsessing over buildings, and to regard happenstance as an alternative planning discipline. Oh, and a proper respect for the good picnic and the hell-for-leather 24-hour benders of Price's mysterious Hot Stuff Club. Though as it happens, Alsop, with his offices in London and Chongqing and a combined staff of around 20, has a nice clutch of projects on the go at present, ranging from a vast country estate in Spain via a Battersea residential tower to a wall clock for Alessi. Compared to Price, his design productivity rate is prodigious.
We should all celebrate the fact that the UK architecture system could produce both Price and Alsop, from the AA in the 1950s and 1960s respectively, and wonder if – in the world of Pre-Qualification Questionnaires – it still can. Alsop is a man with the sensibility and demeanour of an artist who is very sure of his own ideas even if the world at large might not always be ready for them: witness how he doughtily defended his experimental, eye-wateringly costly Lottery-funded contemporary-art building in West Bromwich, 'The Public', after he had quit the job at design stage, it had subsequently failed as an institution, closed, and been converted into a sixth form college.
Luckily, a certain number of those ideas of his actually get built in a form close to their original concept: Alsop Lyall and Störmer's 1994 'Grand Bleu' Hotel du Department in Marseilles, say, or his Ontario College of Art and Design in Toronto, your classic Alsop stilt-building, still fresh and startling after 10 years. One of my favourites remains Alsop and Lyall's little oval-tube Cardiff Bay Visitor Centre, completed in 1990, designed to last five years, which ended up being refurbished, moved, and eventually lasted for 20.
There's his mischievous side: the man who can produce a masterplan in which the buildings are indicated by teddy bears or Marge Simpson's beehive, or who can draw inspiration from such unlikely sources as a child's plastic spaceship toy. The man who designed a kinetic new Institute of Contemporary Arts that would have shuttled from the north to south banks of the Thames by using the redundant piers of a former railway bridge at Blackfriars. The man who, on winning the 2000 Stirling Prize for Peckham Library, uttered a four-letter word on (nearly) live television in his acceptance speech, which compared the positive attitude of the borough of Southwark to what he saw as the negative attitude of the Royal Borough of Kensington and Chelsea. Alsop has been on the Stirling shortlist three other times, is a Royal Academician and an OBE. For an ostensible maverick, he gets a lot of establishment support.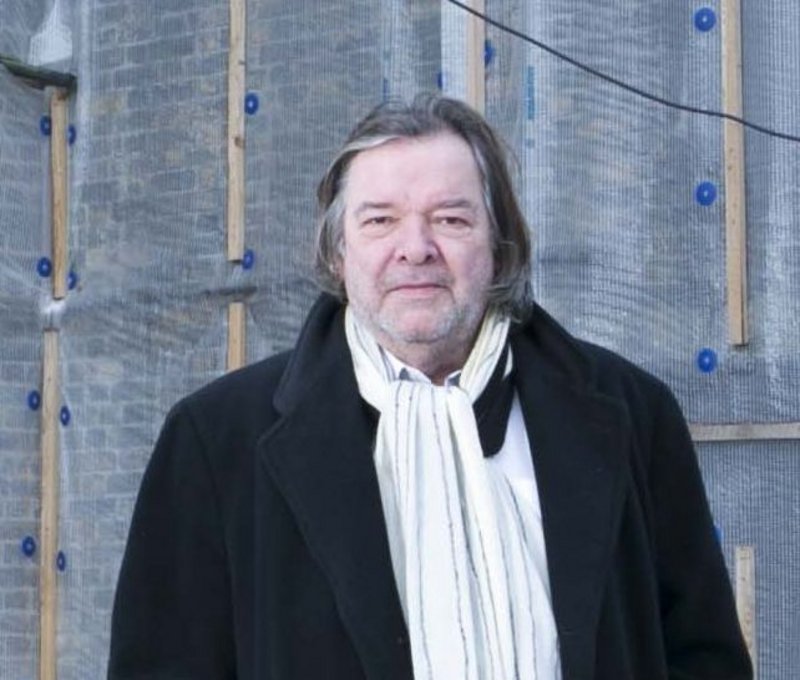 For an ostensible maverick, Alsop gets a lot of establishment support.

Credit: Wilde Fry
Then there is the man who gets through partners (John Lyall and Jan Stormer) and colleagues at quite a rate, in recent years seeking financial shelter in large corporate organisations – Archial, SMC, RMJM – which were not at first or last glance attuned to his way of working, nor he theirs. Considering that he knocks about with artists such as Bruce McLean rather than project managers and accountants, the idea of Will at the boardroom table is intriguing.
And then he went very quiet, as a lot of architects did in the desperate years following the financial crash of 2008. He also made a conscious decision, he says, to retreat a little from the public eye after all the publicity that used to follow his movements. But now, aged 67, he's back, operating for the last couple of years as aLL Design. I've been invited to his Doodle Bar in Battersea, part of a former dairy complex now renamed Testbed which includes the Alsop studio and a number of other businesses including Vivienne Westwood and a gin distillery. The idea is to find out what he's up to – apart from Testbed itself, in which he has a financial stake. He seems unchanged – not least in the way that, as he talks on quietly about his various projects, it's hard to tell which are real in the sense that they have a chance of being built, as opposed to those equally real projects that exist quite satisfactorily, conceived or actually designed, in his head.
This is the man who designed a kinetic new Institute of Contemporary Arts that would have shuttled from the north to south banks of the Thames by using the redundant piers of a former railway bridge at Blackfriars
Like Price, too, he is capable of producing concepts that are influential over a long period and feed into the ideas of others. Would the present-day government interest in what it calls the 'Northern Powerhouse' of connected trans-Pennine cities possibly have anything to do with Alsop's remarkably similar 'Supercity' project of 2004 with its book and TV documentary? I think it might, though typically Alsop's earlier version was considerably more ambitious, spanning the whole country from Liverpool to Hull and including the idea of a town/country mix that had something in common with Frank Lloyd Wright's Broadacre City.
As we sit over our mid-morning coffees, the thought of lunch unspoken between us, Will flicks through an assortment of his current projects on his phone. A big, completed cruise terminal in Shanghai. That spiky office/residential tower at Battersea Heliport, which bestraddles an existing structure much as his OCAD building in Toronto does, and has received planning approval. A gallimaufry of projects and masterplans in London, the north of England, Canada and China which are for the moment off-the-record: knowing Alsop, many will quietly vanish without trace but some will make it through.
Most typically Alsopian, perhaps, is a project that comes in the form of a book that is part historical document, part travel guide, part cookbook, part diary and sketchbook and part novel: 'Las Heras: an imagined future', subtitled 'Stories of an emerging world'. This is perfect: a wealthy client owns a 300ha country estate near Girona in north-east Spain, and between them he and Alsop have concocted the idea of making it into a kind of Rural Studio for students and others to come and visit, while living off the products of the land. Over time, buildings will emerge in the woods and from the ruins of farmsteads –some temporary, some permanent. This is slow architecture that plays to the strengths of the Price-Alsop mindset, where serious design and epic picnics combine.
There is a related though more conventional project in China for another landowner. 'It's evolutionary, imprecise,' says Alsop. 'From an urban point of view, it starts from "knock nothing down".'
With that, he's off for a cigarette. What are we to make of Will Alsop? I asked Bryan Appleyard, cultural commentator and author, to describe his friend. Appleyard replied: 'Will is a rare kind of artist whose work and personality are inseparable. His personality is big, generous, colourful, inquisitive, risky and, often, alarming. It is also meditative. I remember him sitting, Buddha-like, lost in contemplation of a room in a building which we were judging for some prize or other. He had seen something I hadn't. It was, I realised when I looked again, a small wonder, an entirely original space. And that, come to think of it, is a pretty accurate description of what lies between Will's ears.'