From its formation to a £33m business in under 30 years – it's no wonder that AHMM is the most highly decorated practice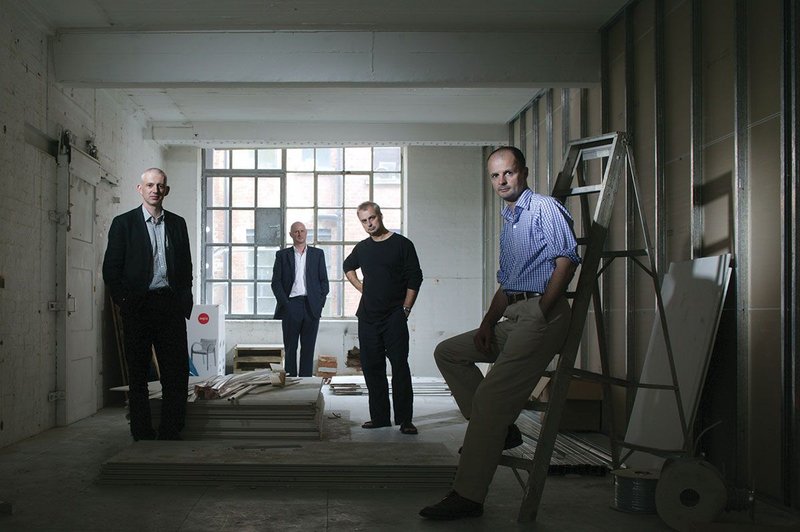 Left to right: Peter Morris, Simon Allford, Paul Monaghan and Jonathan Hall do the album cover look.

Credit: Tim Soar
Get any group of architects together and they'll always have a view about AHMM, which has won our Besties with an aggregate score of 190. It appears to combine size and commercial savvy, while retaining youthful vigour and pizazz when it comes to its design credentials. And then it enjoys close long-term relationships with many blue-chip clients and other architect and design collaborators AND got to design its own genuinely impressive offices in Clerkenwell. It's all so unfair.
But as you'd expect, other views are available. As with any practice that starts off small, young, funky and hungry and then appears to get all the pies, it's easy to find people who will fault some of the later work. Was AHMM responsible for design tics such as the 'barcode facade' or the coloured-balcony look or the now-standard London pale-brick resi block or the 1960s curtain-wall revival? Hard to say: perhaps it popularised these looks. But it also has a history of more fundamental innovation – for instance on volumetric prefabricated construction. Can they still surprise?
To that, I'd answer: 'Stirling Prize winner 2015'. Come on, you don't land that gong unless you are seriously good. Burntwood School in Tooting (ribaj.com/buildings/burntwood-school), a state girls' school that also contrives to be a homage to Marcel Breuer in deliciously smooth pale precast concrete, followed appearances by the practice on the Stirling shortlist, for buildings from a health centre in Kentish Town to a radically renovated office block, the Angel Building, in Islington for one of its most loyal clients, Derwent London. Yes, it is a very London practice, though these days it also has offices in Bristol and – somewhat unexpectedly – Oklahoma, USA,and overseas projects including the University of Amsterdam and a high-rise apartment complex in Accra, Ghana. And it picks up awards all over the place. Which means the firm is very assiduous about entering everything – look at its website.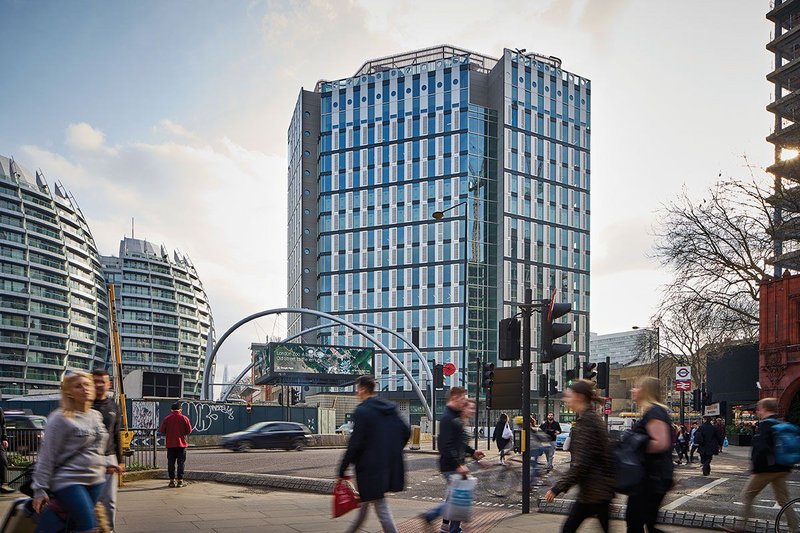 Future award winner? AHMM's Prouvé-inspired White Collar Factory in Shoreditch.

Credit: Tim Soar
AHMM set up shop in 1989. The founders – Simon Allford, Jonathan Hall, Paul Monaghan and Peter Morris – came together as two sets of friends, rather like Monty Python. Paul and Simon studied at Sheffield while Peter and Jonathan were at Bristol. As postgrads at the Bartlett, they started to collaborate, and first came to my notice in BD when they (but mostly Allford) entered an ideas competition in 1987 for Brighton's West Pier – then still in existence. Essentially returned to its original Eugenius Birch form as a platform, but plus additions such as a tall observation tower, it now makes me think of last year's Stirling Prize winner, dRMM's Hastings Pier – and Marks Barfield's i360 on the West Pier site.
Gradually the practice built up steam – I remember an early site-hoardings project, a flat for architecture critic Jeremy Melvin, a swimming pool house for a parent in Wiltshire – then some housing, a school in Essex, a bus station in Walsall; it was on its way.
Last year the practice's fee income was £33,254,000. It employs 386 people and is majority-owned by an employee ownership trust; minority ownership remains with the founders who still dictate the operational structure of the firm. Allford and Monaghan lead a design studio each, Hall leads the technical design studio and the legal team, while Peter Morris is the overall manager. A fifth non-founder, Nigel Harris, is finance director.
All this means that – though Hall also directs projects and Morris crits across the studios – from a design point of view, it is essentially two practices in one, the Allford one and the Monaghan one. Stirling winner Burntwood, for instance, was from the Monaghan studio, the Stirling-shortlisted Angel Building from the Allford stable.
So let's consider two more recent examples, yet to pick up awards: the massive Television Centre complex in west London for Stanhope Properties by the Monaghan strand, and the White Collar Factory in east London for Derwent London by Allford's. Both mixed use, both including offices, housing, retail and landscape…..but not directly comparable because Television Centre is a large masterplan including, obviously enough, an excellent 1950s building, Television Centre. Converted into apartments now, but still with three big active studios plus a new office block and retail, it demonstrates another of AHMM's characteristics, pulling in other architects as collaborators. The practice lists nine firms it works with: Coffey Architects, dRMM, Duggan Morris, Haptic, Maccreanor Lavington, Mikhail Riches, Stanton Williams, Piercy & Co and long-term graphic/artist friend Morag Myerscough – who has gone to town at Television Centre, inspired by the graphic legacy of the BBC. This is an important aspect of AHMM – it is a patron of other architects and designers. And Allford chairs the Architecture Foundation. They are powerful, well-connected players.
The White Collar Factory is primarily offices, but advanced offices, the result of a great deal of cross-discipline research during the downtime of the last recession into a new kind of creative-industries office environment that, counter-intuitively, drew on the lessons learned from its previous conversions of industrial buildings for the same client. So it is a brand new building which is not over-specified, with high ceilings, openable windows, list of options from basic to luxe, and a thoroughly industrial vibe derived from Jean Prouvé, most apparent in its perforated-aluminium cladding but also throughout the interiors. One might ask questions of the White Collar Factory, such as – what has Prouvé got to do with London, and isn't it all a bit artful for the sake of artfulness? But then you are beguiled by the door handles or the rooftop café and terrace or the huge pre-existing basement re-used as a restaurant and you notice that the place let in a jiffy. If only all spec offices were up to this standard.
So, no surprise that AHMM is winner of the RIBAJ Besties. It works across all sectors and – as its impending Alder Hey Bereavement centre in Liverpool shows – it can still turn out a very considered smaller building.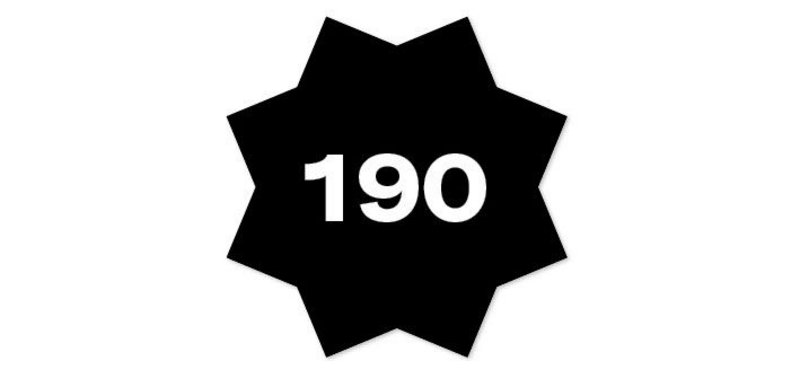 25 - RIBA National Awards: New Scotland Yard
20 - RIBA Regional Award: 1 King William Street
20 - RIBA Regional Award: Barns Road
20 - RIBA Regional Award: Grand Union Studios, Ladbroke Grove
20 - RIBA Regional Award: New Scotland Yard
20 - RIBA Regional Award: The Library at Willesden Green
15 - AJ Awards Category winner: One King William Street
15 - Housing Design Awards winner: The Vincent, Bristol (not completed)
15 - World Architecture Festival category winner: Westminster Bridge Road
10 - AJ Retrofit Awards category winner: New Scotland Yard
10 - BREEAM Awards shortlist