Deep and thoughtful architecture, with strong Scandinavian influences and not a starchitect in sight, makes this the second most awarded practice of 2017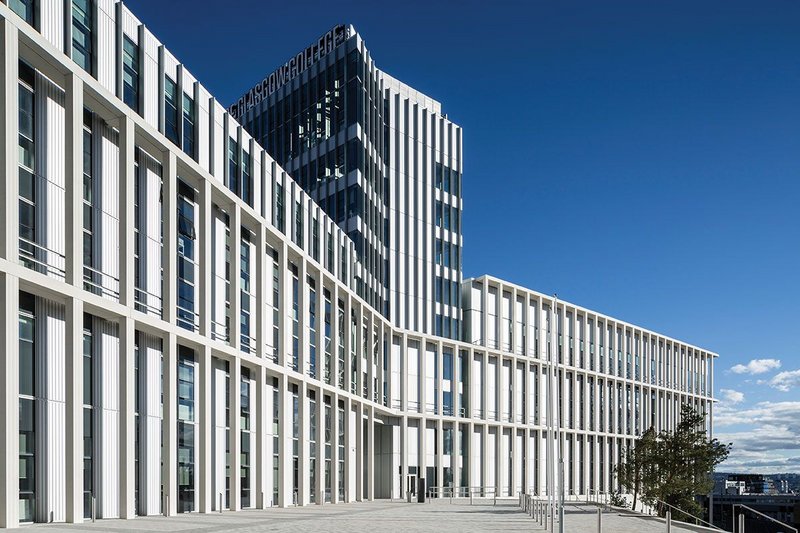 City of Glasgow College – City Campus.

Credit: Keith Hunter
Stepping out of the car into the parking at Oriam, Scotland's national sports performance centre at the Heriot-Watt Riccarton campus in Edinburgh, I could have been teleported to Finland. I'm in the middle of a pinetum; parking spaces are weaving between the spindly swaying trees. It's lunchtime. Just beyond the pines, the sun is shining, but in the middle of this carpark, it's dark and shady, as if a Moomin might walk out from between the trees and lurking vehicles.
Architects don't often design car parks, but here it was part of Reiach and Hall's competition-winning 17,000m2 facility built to improve Scotland's success in football and rugby particularly. As part of the proposal the architect provided a template for the parking, as well as deciding where the centre should be geographically located too.
The Finnish connection is not obscure. We've nipped over here from Reiach and Hall's Edinburgh New Town office, where it has been based since 1970. We'd been discussing the practice's influences and Scandinavian references come up a lot – the usual suspects, but also a layer known only to connoisseurs: Timo Penttilä, Bengt Edman, Kaija and Heikki Siren.
I'm visiting while RIBAJ's vast accumulator number cruncher is milling the data for this 'Best of the best' edition marking our 125th anniversary. It's an opportunity to speak to practices about what they have been up to and what tactics bring success. Oriam is one of those projects. It finished in 2016 and has picked up the BCI's Building Project of the Year, a Civic Trust Regional Winner and the Structural Steel Design Overall Winner. I understand why. Online I thought the project looked great – cavernous airy space captured in a giant bubble. But on the ground, it's even better and more contextual than the images show.
Reiach and Hall put it here on the site of a former Victorian manor, complete with 4m tall brick garden wall. The building straddles that, using it as a backbone, billowing PVC roofs landing on both sides like a cloud that's drifted down from the sky. The building's conceptual clarity is key; its engineering prowess most apparent on the indoor/outdoor artificial turf pitch where lightness is met by mighty steel piers reminiscent of those below deck on a ship. The weather outside plays on the sculpted stretched fabric; those trees form shadows on the polycarbonate barrel end in the morning; the whole place glows orange at sunset.
Of course, Oriam is actually one of Reiach and Hall's more 'minor' recent projects. That we get to this point without mentioning the practice is one of only three firms shortlisted for the Stirling Prize three years in a row is telling. The others are Fosters and Chipperfield. It's astonishing given that Reiach and Hall oscillates between 20 and 70 employees. In 2017 and 2016 it made the list for its two-part City of Glasgow College with Michael Laird Architects and for its brick essay Maggie's, Lanarkshire in 2015.
Yet what is interesting about Reiach and Hall is that neither of the partners' names on the door are still in the practice. Alan Reiach and Eric Hall founded the firm in 1965 and it has been through three generations since. 'The star architect has always sat uneasily in Scotland,' explains current director Neil Gillespie. 'You could say it tries to be very democratic, or it could just be mediocre. Occasionally people try to raise the bar by celebrating Spence or someone but it doesn't go far. There's a sort of levelling off, a social modernism.'
The firm has seven directors now and I'm talking to Gillespie and James Grimley. Disappointingly, I hear all the others except one are men too, although the practice is 50-50 women to men otherwise. Associate Laura Kinnaird is here though and she has clout. The directors call the work 'generalist', with many university projects. It has a low staff turnover, with 50% trained in Scotland. And while most people would say Reiach and Hall's reputation is having a surge, perhaps realigning British architectural culture, Gillespie talks about how being on the periphery gives advantage: 'It knows the centre but sees around it too.'
Gillespie and Grimley's reference book of architects is no name-dropping exercise either – it's believable. They've read the biographies and climbed tall fences on trips. It makes you wonder whether there's that bit more stability here – less of a rat race – that means there's a proper possibility to delve into architecture deeply and thoughtfully. Certainly, in our meeting we discuss everything from the state cultural support of architects to international fine art, and the buildings feel that way.
Putting aside recent winners, the practice has many interesting schemes on the horizon. In Inverclyde there's a sports centre where 120 people in wheelchairs can arrive at once; the Scottish National Blood Transfusion Service building in Edinburgh; and the National Nuclear Archive in Caithness. There's also a huge film production site outside Milan. There won't be much to enjoy in the rest of the UK though – only the UCLAN Engineering Innovation Centre in Preston, a venture with SimpsonHaugh. It isn't through a lack of trying, more that 'it's easier to win projects in Scotland because people know us'.
But a new problem is emerging that Reiach and Hall is seeing firms that wouldn't usually be hunting for work up here: 'People think there must be good work,' explains Gillespie. 'But the fee levels are shocking. A £15m project would have been big 10 years ago, now that's the equivalent of a £5m one then.'
In fact, the fallout from winning these awards seems to be good for Scotland, but less so for the firm. For example, the practice doesn't think that Stirling success has contributed to getting any new projects. To the contrary, Gillespie and Grimley believe it might be putting clients off because they automatically assume they are expensive. Actually, Reiach and Hall's light industrial building methods are made to look and feel much more expensive than they really are. Oriam, for example, cost £1500 per m2.
Nevertheless, that underside to the awards industry hasn't put them off yet. Kinnaird, who fills out the applications, says the benefit is a lot of ambitious students want to work for them and that feeds the cycle, making future projects potentially award-winning. 'It's important for recognition and morale too.'
Despite all of this, Gillespie and Grimley give off quite a dour impression of architecture in Scotland – that it lacks mission, public projects are terribly funded, then there's Grenfell, Carillion and that school falling cladding episode a few years ago that everyone south of the border has forgotten. They console themselves with research they carried out for their 2014 Venice pavilion contribution that found 'Scotland has always invested very little in its cultural projects and social housing'. They discovered, for example, that it invested less per member of the population in social housing in the 1950s and 60s than any other European nation.
Gillespie and Grimley need not feel so bleak though. With my own eyes, but obviously with all those of the award judges too, this is not architecture overcoming budget constraints through programmatic gimmicks or paint jobs. This is architecture, like Oriam, like that car park, made of the highest quality and longest-lasting materials: light and shadow, solid and space, intellection and imagination. There are more generations in that.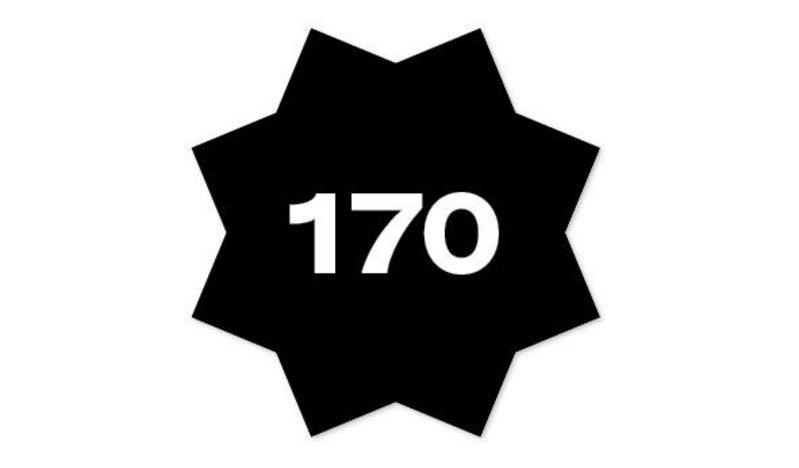 30 - RIBA Stirling Prize shortlist: City of Glasgow College – City Campus
25 - BD Awards Gold overall winner (practice)
25 - RIBA National Awards: City of Glasgow College, City Campus
20 - AJ Awards special winner: National Nuclear Archive
20 - British Construction Industry Awards Building Project of the Year: Oriam
20 - Structural Steel Design Award overall winner: Oriam
15 - Civic Trust Awards regional winner: City of Glasgow College, City Campus
15 - Civic Trust Awards regional winner: Oriam