Alain de Botton hopes the intriguing holiday homes of his Living Architecture scheme – one of which is on the Manser Medal shortlist – will educate his visitors about architecture. And in the process of building them he's learnt something about architects himself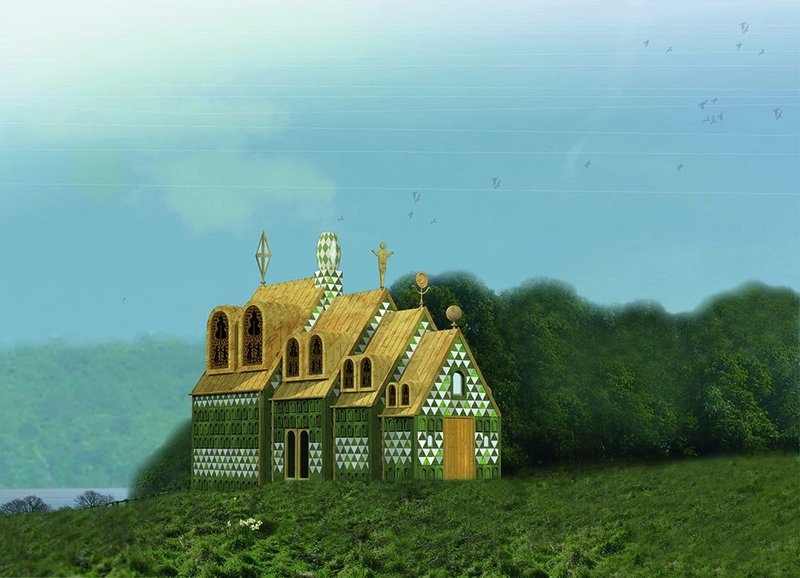 The proposed house in Essex by Grayson Perry and FAT unexpectedly aroused local opposition.
'Commercially, it's working very well,' says Alain de Botton, popular philosopher and housing developer, of his Living Architecture venture. 'Occupancy is often close to 100 per cent on many of the houses, and never falls below 90 per cent. The industry average is 70% or lower. So they are very popular indeed. The challenge is to keep being adventurous.'
Living Architecture is of course a series of eyecatching holiday homes for rent, designed by top architects, which have attracted seemingly saturation media coverage in the two years since the first one opened. Although de Botton is privately wealthy, this development programme is a lot more than a vanity project: he says it has to be financially viable in order to return money to his (unnamed) investors, who in the early years effectively own the houses. The agreement is that, after a decade, the payments cease and each house is handed back unencumbered to Living Architecture.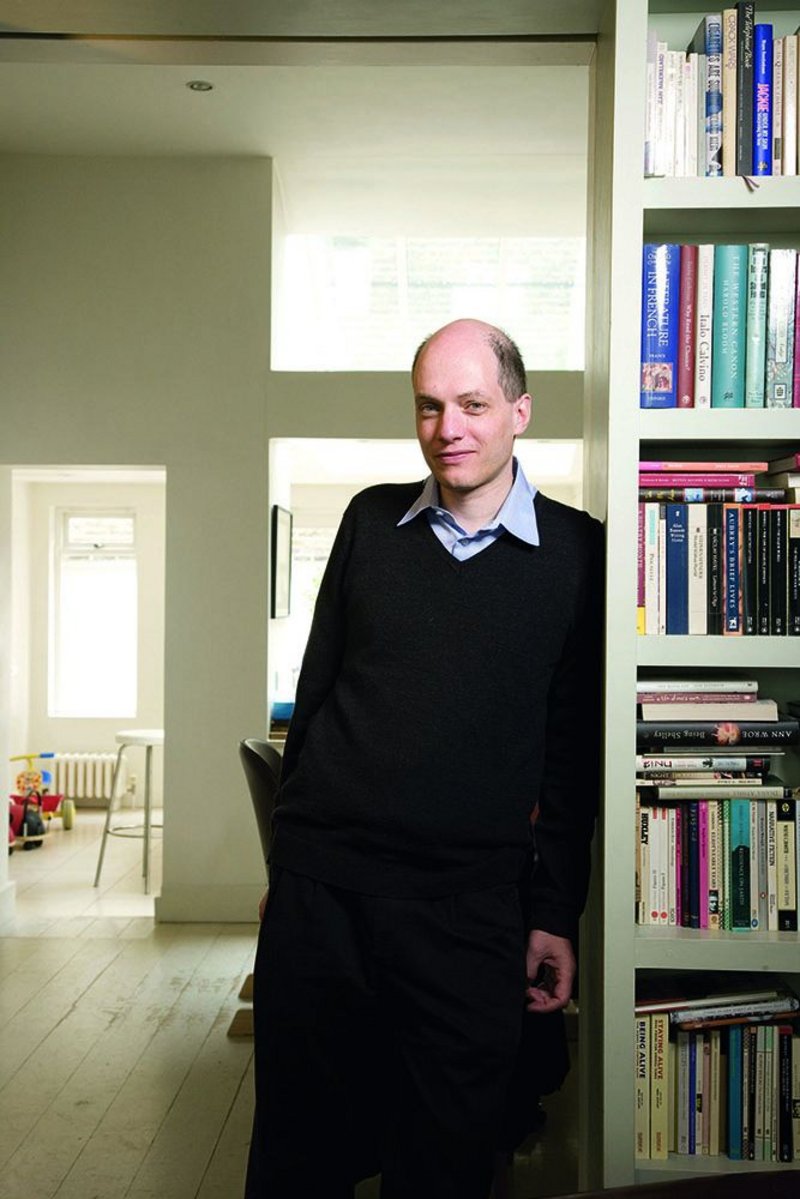 'I hadn't realised the business of commissioning architects is pretty complicated,' admits de Botton. 'I thought you just asked them to do something, and they'd come back with something fabulous, and everyone would be happy.'
But it's not all about the bottom line, he insists. What one might (apologetically) call de Botton line is about how the houses affect those who visit them. He describes Living Architecture as a 'social enterprise', the aim of which is at least partly educational. 'How much does a stay impact people? We're constantly trying to get a bit of teaching in there along with the holiday experience, so the bookcases are full of architecture books, we've got a lot of information on the houses there, we're building up towards giving people plans of the houses – just making sure that they recognise that it IS about architecture.'
This is a very lean company. De Botton is creative director and chooses the architects. Dickon Robinson, formerly of the Peabody Trust and now of the RIBA's Building Futures think tank, is chairman and effectively manager. Mark Robinson (no relation), who previously project-managed the Serpentine Gallery pavilions from 2000-2006, is the hands-on director who makes the houses happen. Clearly he is well used to dealing with the fragile egos of famous architects. Richard Day is the operations manager. Having run National Trust Holidays from 2004-9, he presumably knows all about the business of holiday lets. Finally, the legal and financial side is handled by de Botton's wife Charlotte, a former management consultant.
Shortlisted as RIBA Client of the Year, de Botton's tiny company has so far built just five houses: the Balancing Barn in Suffolk by MVRDV, the Shingle House at Dungeness by NORD, Dune House (Suffolk again) by Norway's Jarmund/Vigsnæs Architects (shortlisted for this year's Manser Medal), the Long House in Norfolk by Hopkins Architects, and, most eccentric of the lot, the 'Room for London' – a boat/building by David Kohn Architects and artist Fiona Banner, perched on top of the Queen Elizabeth Hall (initially a sellout for one year only, now it will remain for 2013 as well). Another eagerly-anticipated one, the sainted Peter Zumthor's 'Secular Retreat' on Dartmoor, has been delayed. No, sighs de Botton, it's not on site yet. 'As you can imagine, Zumthor is not your standard architect. He takes his time'.
A second wave is now in the planning. There is the little bejewelled two-bed house by artist Grayson Perry and architect FAT in north Essex (conceived as a celebration of Essex, birthplace of both Perry and FAT's Charles Holland). 'We performed a good marriage on them. I think the work of both is being taken to new heights by what they bring each other.' But it has had an unexpected planning setback, having been thrown out by the Wrabness Parish Council. This is apparently the first such hitch for the programme, and de Botton seems shocked by it, because he takes great care to select sites with pre-existing planning permissions – a derelict cement-rendered farm cottage, hardly eye candy, stands there at present. 'We seem to be in a rather obtuse situation brought on by some villagers who are panicking, but we hope to get through it,' as he puts it. Resubmitted, it was awaiting a decision as we went to press.
Moving away from the East Anglian hotspot of Living Homes, there will be a 'Calm House' by minimalist John Pawson in a remote part of Wales which is set to be his emptiest, most austere yet. 'We're saying to him, throw out all the rules about what a house might be.' De Botton is also searching for another site in London, but in the capital's property bubble, deals keep falling through. He'll persevere, though, as he's keen to explore a tight urban context, in contrast to the rural locations of the other houses. Finally, for now, he is having discussions with David Chipperfield and his friend and collaborator, artist Antony Gormley, about a project in an undisclosed location.
One model for the enterprise is the Landmark Trust, which started in the 1960s rescuing derelict follies, establishing a rolling programme through holiday lets, and which now ventures into more modernist territory, employing Witherford Watson Mann for its Astley Castle ruin-insertion (RIBAJ, September 2012).
Could Living Architecture get that big? 'I don't know. At our current size we can at best do one or two a year. Landmark Trust has – what? 400 properties? At this rate it would take us decades to get to that. And the reason it could expand so fast was that the properties were already there. I would like Living Architecture to carry on: there is a market, in a way there's a duty to keep in touch with what's new, current, so the thing doesn't become a museum piece.'
Given his own avowedly purist architectural tastes, it's evident that de Botton has deliberately thrown his net much wider. As he cheerfully admits: 'If I was building my own house, I might not immediately call up FAT and Grayson Perry. But I'm not, so a different set of sensibilities comes into play. We've got a real diversity of voices. And in a busy world, an organisation has to get noticed.'
It's been one hell of a learning process, he admits. For a start, he imagined at the outset that architects would be easy to work with. Hahahaha. 'I hadn't realised that the business of commissioning architects is pretty complicated. I thought you asked them to do something, and they'd come back with something fabulous, and everyone would be happy.' He laughs. 'The reality is that you've got a practice in mind because you liked certain bits of their work, you go to see them, and they produce something which you MIGHT NOT LIKE! Then what? And that's been a hurdle on all of the projects to some extent.'
The Balancing Barn with MVRDV was the first and hairiest, he says. 'We went through something like 12 schemes with them – the mood darkening with every scheme.' But every project has had its moments. 'We go in with quite a developed brief, and that doesn't always go down well. We've found that architects can get very upset with you, and that's a bit frightening when you're some way down the track. I'll say quite honestly, on all the projects we've had moments of real fights – where they've insisted on something happening on a project, and we've insisted on it not happening, or happening in a different way. And it's all grown quite intemperate. And of course there's cost – you say to an architect, this is the budget, and they don't pay attention to it. Even if you say – you really MUST now, it's not going to work unless you do. They just don't. Now of course everyone's friends again. But I wasn't prepared for that. I still have the highest respect for the profession, but I do think that sometimes they don't do themselves favours.'
Despite all that, he's OK with the way costs are turning out – they range 'from £500,000 to millions' and it's no secret which is at the top end: 'Zumthor's will be by far the most expensive, but it's justified by the fact that the capital will be safe – we hope. Because it's a very good site, a very good house, and a very good architect.' Finding sites is the hardest, because so few good plots come on the market. Even so, he claims he rejects 99% of them – mostly because the planning hurdle would be too risky. 'We don't touch anything until we're pretty sure it will get through planning.' Which means a lot of consultation and pre-planning meetings, and why the Essex setback was a shock.
'We're learning,' he concludes. 'Commissioning a house is like getting somebody else to scratch an itch for you.'