Richard Shennan looks at how BIM can reduce the risk of things going wrong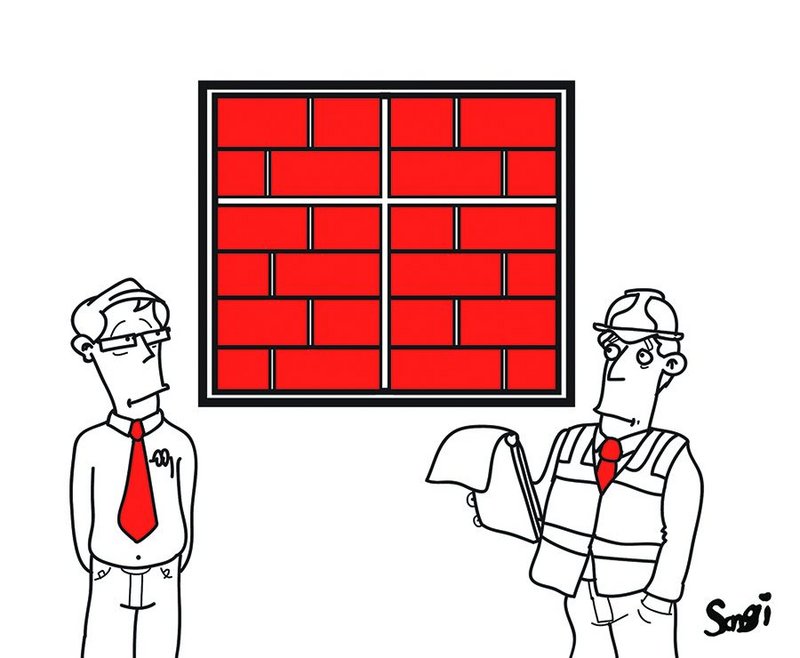 The speed with which BIM awareness has spread is impressive, leading the insurance and legal professions to focus on what it means for them. Both the evidence of BIM in practice, and the promise of further benefits through integrated process and collaboration around a single information set, indicate that it will indeed reduce risk. If it does not, it will have failed.
Better understanding among stakeholders through early stage visualisation reduces the risk of dissatisfied clients. Links between spatial and analytical software lessen the risk of design error. Use of software to identify co- ordination problems at design stage limits re-work and construction delays. Misunderstood design intent is less likely with the ability to pass model-based information from designer to contractor, to fabricator and installer. Model-based programming both for complete projects and specific complex activities means fewer delays and accidents. The list goes on.
Technology is not the biggest barrier to reducing risk. Tackling risk requires people to change their working methods, to adopt rigorous project information management systems and to set them up thoroughly.
Shared value
Individuals will want to collaborate if they work in an atmosphere of trust and respect. BIM needs ideas to be shared at an early stage of development, understanding problems from other people's points of view, breaking down barriers between construction professionals, design technicians and those operatives. These are laudable objectives but hard to achieve. The difference with BIM is that it is a more fulfilling and enjoyable way to work for the individual. Moving construction technology into the 21st century might even help attract a wider skills base to meet future needs.
Project information management is the other potential stumbling block. Much of the requirement could be met by current best practice, using common sites to log and track information issues, gateways, approvals, change control and so on. The new challenges are ensuring the various parties use software tools that talk to each other, that the BIM objectives are clearly set out and monitored, and that all parties agree to a federated model built up through defined levels of detail at key stages of the design and construction process.
The overall approach to collaboration should follow the principles of BS1192. Owners or prime procurers should set out BIM protocols that define the overall requirements, and ask their supply chain to respond with their BIM execution plans. An overall project information manager should be identified, and appropriate systems put in place. Owners and operators will also want to be sure that handover information is in a format they can use in their own FM systems.
An example of a suitable backbone for BIM is ProjectWise. Mott MacDonald has worked with Bentley Systems to develop a BS1192 compliant version, which gives us and our project partners the status of all model files and related project information, defines ownership at each stage of the model development, and ensures robust workflows for sharing, reviews, approvals and publication of project information. The 4-BIM project in collaboration with the BIM Academy at Northumbria University is also developing new ways to get the best out of models while maintaining rigorous control over who has access to information, and what its status is. If anything, BIM drives us towards better defined and controlled collaboration, getting away from multiple versions, email exchanges and other practices that raise risk.
BIM protocols produced by owners and procurers can be appended to current forms of contract without fundamental change. It is essential the owner/procurer is clear about exactly what they want from BIM.
A federated model connected by open information pathways and controlled via an effective project information management system will let BIM to flourish even within current contractual arrangements. However the drive to collaborative working is also likely to lead to innovation in contracts, such as the Integrated Project Delivery arrangements being promoted in USA. In the UK, Early Contractor Involvement is fully aligned with BIM. Such contracts include NEC 3, multi-stage JCT, and partnering contracts, that can be used without substantial alteration, introducing BIM protocols as described above.
Culture change
So if BIM does lead to lower risk and less confrontation, will insurance costs start to fall? The difficulty is that initially change is often equated to increased risk, and brokers and underwriters need a thorough understanding of BIM's true potential to gain the confidence to price in the benefits. This requires effort on both sides. Insurance buyers need to help communicate the meaning of BIM and the role of protocols to their insurers, who in turn could gain advantage by developing their own understanding and looking at their products. Many are already considering the potential for integrated project insurance as a way of better matching the offer to integrated processes and outcome-based collaboration.
The culture change required of those engaged in asset design and construction must also be embraced by insurers and lawyers to convert the promise of BIM into better value for owners and developers and meet the challenge of getting more out of our built environment in a resource-constrained, low carbon world.
---
Richard Shennan is divisional director of Mott MacDonald Fulcrum