Rising Star Ben Ridley and Matt McKenna explain how to make cost effective and small scale architecture work for everyone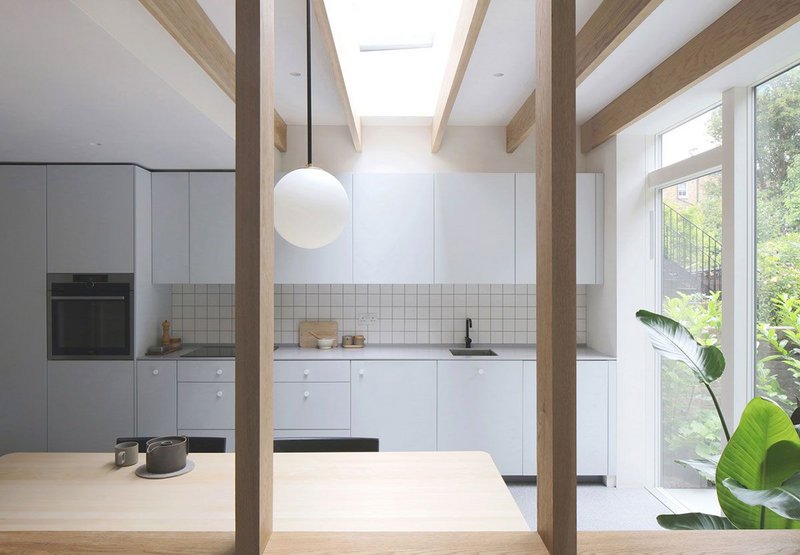 House for a Stationer in Canonbury, London, was designed by Architecture for London with a £140,000 budget.

Credit: Christian Brailey
Clients that approach architects with small projects and constrained budgets but also with aspirations for design can provide a great opportunity to express creative flair. However, to avoid over-exerting the studio for little benefit, it is important to assess why, when and how to take on such projects.
When budgets are constrained clients often mistakenly push for fixed fees. However, as design constitutes such a large part of the work that is the part that is likely to be axed first. Yet clients have never been more exposed to design than today, with tools like Pinterest and Instagram. They often arrive with an appreciation of your work and strong ideas about design, which can help discussions about design, aspirations, budget and working together to be put before professional fees and services.
The degree to which a client listens to your thoughts during initial discussions and is flexible, is a great measure of how much they trust and value your input. This is important on any project, but imperative on small schemes for a successful collaboration – as for example happened on our recent House for a Stationer, a 91m2 refurbishment and extension in Canonbury, Islington. At £140,000, the project was delivered for half the typical construction cost, and for less than half our typical fee of £13,975, while still creating good design and a modest profit due to a carefully structured, limited service.
How you provide services and structure your fees competitively while making a profit is particularly important on domestic projects as, in contrast to commercial work, they are less likely to yield a direct return of repeat work, even with press exposure and client recommendations. Nevertheless, if a design opportunity exists and a good working relationship can be envisaged then something good can materialize, even if it turns into something else. Clients with fixed ideas and fixed budgets that don't marry up are likely to run over budget and end with conflict.
Clients usually choose a practice based on its design approach and completed work before their assessment of architectural services. If fees are questioned or compared early on, it is better to be flexible on the services you provide and reduce your involvement, rather than trying to do the same work for less. In fact, simply discussing service will often highlight that competing practices may be offering different services, which is not always clear to a client. It is imperative that non-standard services are understood at outset. Where many unknowns exist and greater flexibility is required, it is often simplest to work on an hourly charge. This may seem daunting to the client but it can be reviewed once the project is better understood. Making it possible to adapt and change services also allows the client to become more or less involved as the project develops.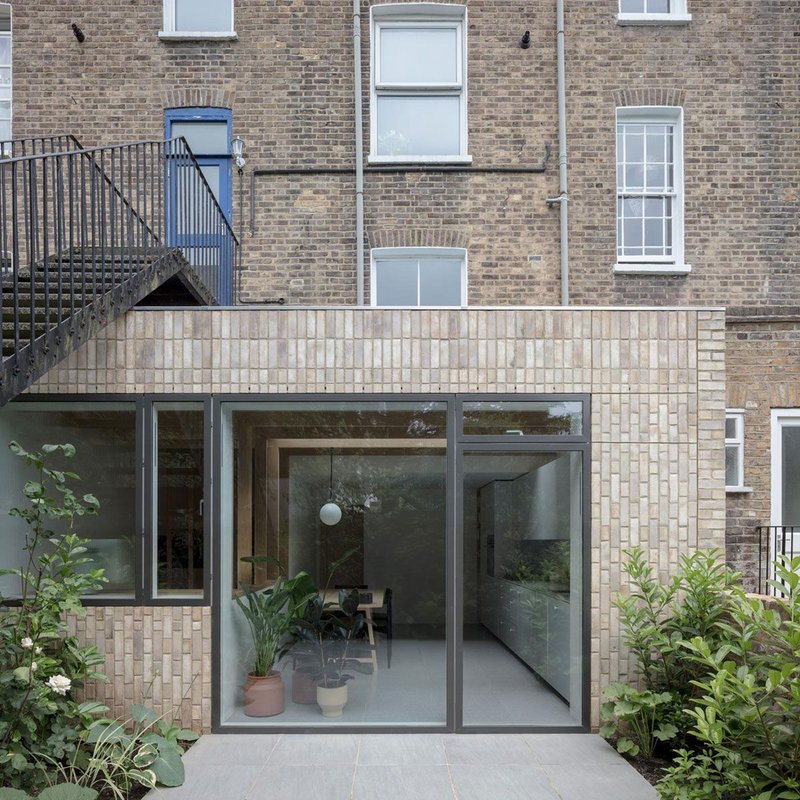 House for a Stationer: The rear extension was extended 1m further than originally planned in a strategic move for end value and borrowing.

Credit: Christian Brailey
Clients often try to save money by avoiding professional cost estimating by a quantity surveyor early in the project, instead opting for a wait-and-see approach to tendering from contractors. But by then much of the architectural work will have been carried out, so changes will be likely to exceed the cost of a desktop report from a quantity surveyor.
There is a tendency with tight budgets to omit items and reduce specifications, but less conventional propositions are worth exploring. For instance, budgets can be heavily influenced by borrowing for younger clients. In these circumstances, making an extension larger can help increase end value, enabling a larger loan than the added cost of the additional works which can be used to fund other parts of the project. At House for a Stationer, the rear extension was extended 1m further than originally planned to make the home larger. While costing marginally more to build, which may seem counter intuitive on a cost constrained project, the increase in floor area was a strategic move for end value and borrowing. Traditional cost savings are, however, still useful and subtleties such as advising how best to use a budget is more positive than stipulating something can't be done. In the original Victorian parts of House for a Stationer, for example – shutters, sash windows and French doors – were lightly repaired in lieu of replacement.
Before works begin on site, strategically planning the construction phase with a trusted contractor and a good handover can significantly reduce professional fees for a client, especially if a homeowner's contract can be used to omit contract administration services. To do this effectively the hand over must be thorough and include a responsibility to deliver design intent – not just pass over information packages. To get a good end result while relinquishing control requires trust that the contractor will deliver the project with the aspirations set out. It is easy for a client-contractor team to quickly lose sight and instead attempt to deliver a project as quick and as cheaply as possible. Inevitably things do change, and judgement and trust from all parties is paramount to avoid dispute. The best way to avoid conflict is to try and avoid misunderstanding so effective handover with clear objectives is essential.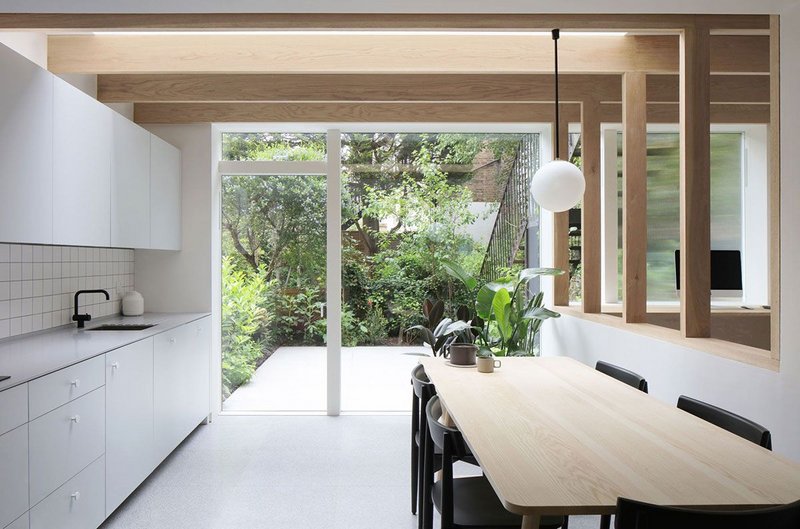 Less than 10 hours were spent by the studio Architecture for London during the construction phase of House for a Stationer in Canonbury.

Credit: Christian Brailey
Once the scheme is complete it's important to debrief with the client and contractor. With reduced services and no contract administration, RIBA Stage 7 (In use) is too often forgotten, but it should still be undertaken informally at the very least, to build on the knowledge gained – as suggested by the cyclical nature of the RIBA plan of work. This also helps maintain good working relationships with the project team that will improve the next project.
---
Ben Ridley is director of Architecture for London and is a member of RIBAJ's Rising Stars cohort 2017
RIBAJ Rising Stars is a scheme to recognise and reward up and coming construction professionals. It is open for entries now
Rising Stars is produced in partnership with Origin Doors and Windows