Past, present, future... interiors have a grammar all of their own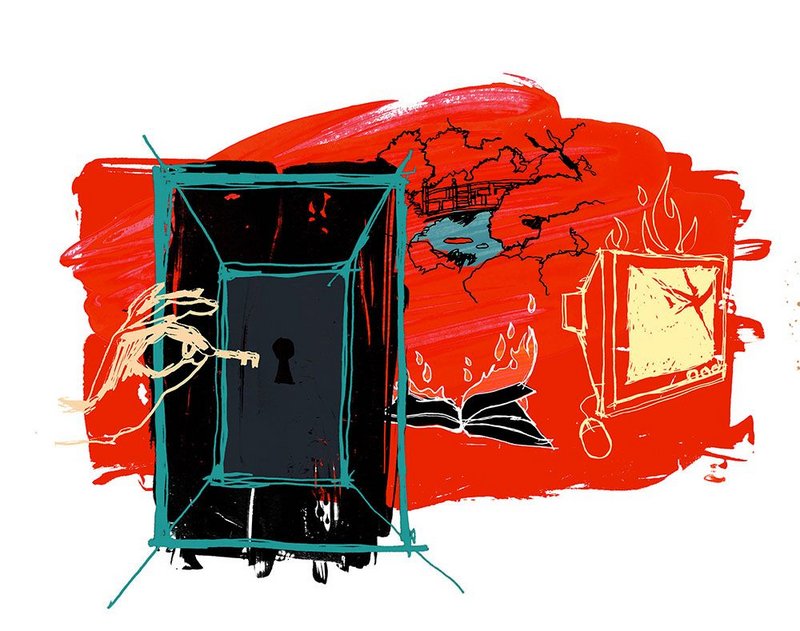 I'm sitting in my sitting room, I'm not sure when, imagining a future. There are many.
The door is closed, the heavy velvet curtains drawn, and we relax, having retreated after dinner from the dining room. Upstairs, in the drawing room, the ladies talk. Downstairs, the servants prattle in the kitchen. In the nursery, the children sleep. Gas hisses quietly in the lamps, but nothing else disturbs the quiet enclosure of the room. We sit in overstuffed armchairs, fiddling with netsuke, renaissance bronzes, and precious prints as we imagine merciless, technological futures when this cultural clutter will be swept away.
What's left of dinner is still on the table, but we've moved through to the sofa. We can deal with that later. The kids are nested on the floor with listless attempts at homework. It's a mess. We have a few nice things – an old, overstuffed armchair, a couple of Victorian prints – but most of it will be landfill. We're longing for a chuckout, but never quite get round to it. We settle down; and phones appear from pockets, laptops are opened, tablets stroked. The telly is on in the background. Everyone is in this room, but in an invisible cloud that connects them with millions of others, and keeps them, strangely, on their own.
There are no walls now, only a membrane, which, as I sigh or gesture, turns into a Jap­anese garden or a cosy scene from the 21st century.
Once, people longed for community. They should try living with us, trapped together by fear and hunger
I need no other room: the membrane changes at my will to make this bubble the place I desire it to be. I need no other future than this present. I flick a finger and the node at the centre of my bubble stops piping in ­Dionne Warwick, and switches to the smell of cooking and the philosophy of Spinoza. I gave away the last of my possessions. I have millions of followers and friends; but it's not, like, I actually have to meet them. That would mean going out; and it's way too comfortable here.
Back in the room. We've locked the door and boarded up the windows with the floorboards. You have to: you've no idea what's out there. Curses on whoever it was that made the arch into the other room. We've blocked it up. From outside, we hear nothing. White ­plastic squares dot the walls: once power flowed from them: light, and music. They connected this room with the others. Not now. We burned the books long ago, and the bookcases, for warmth. There's one chair left; and in the next few days we'll burn that too. Once, people longed for community. They should try living with us, trapped together by fear and hunger. Once we've finished with the rats, we'll start eating each other.
We've just moved into a new room, and we've been clearing it out all day. It's ancient, from the 1890s. You can see where, sometime in the 20th century, someone knocked through, and where, later, it was blocked up again. The walls and floors are riddled with conduits and wires, the plaster pockmarked with places for plugs, bells, aerials, sockets. Of course, the furniture has gone, apart from one old, overstuffed chair. But I find an old printpapered into the wall, and little netsuke lost in the cracks between the floorboards. I'll keep the chair. You can see it's been here for centuries by the scrapes on the floor its feet have made. These are the traces people leave behind them in rooms, and probably always will.
All these are future rooms, or were, once. All are present, and all are past – Reyner ­Banham thought up that old bubble decades ago. They are all, of course, the same room.
Interiors don't slot neatly into histories and futures. The 'period room' – whether of the 1894 in the V and A, or 2014 in IKEA, ­always was, and will always be, a fiction.
Interiors play impish games with time, and evade neat stories of progress or cataclysm. I'm in my 1960s sitting room, multi-screening from my Georgian chair. Never mind the future: there are too many presents to choose from.
---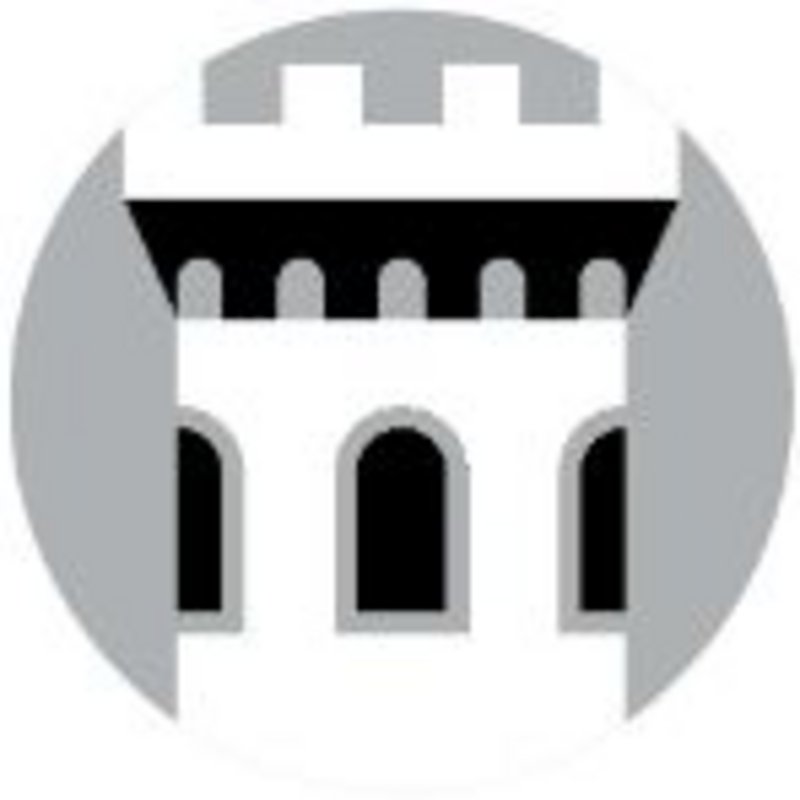 Context