RIBAJ Rising Star Ben Channon explains how a side project helped him develop from a newly qualified architect into a champion of mental wellbeing in architecture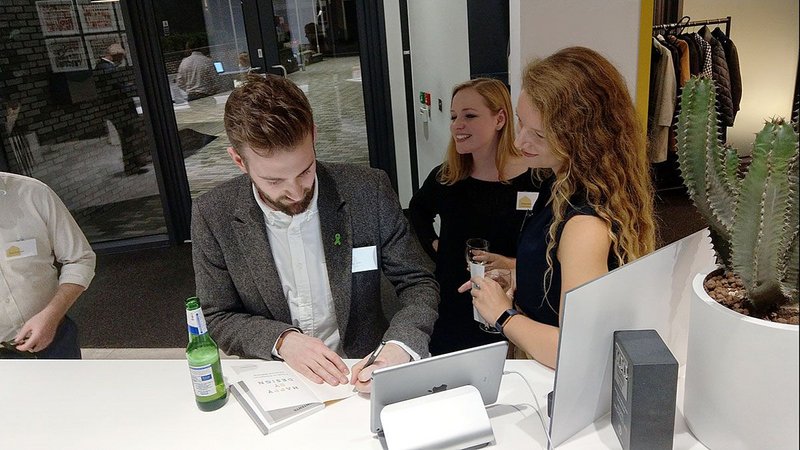 Ben Channon at the launch of Happy by Design, his first major 'project on the side'.

Credit: Calver Lezama
Architects traditionally have a reputation as creatives with a broad set of skills. Famous polymaths such as da Vinci, Michelangelo and more recently Le Corbusier were all architects in some form. However, with the modern day focus on task and skills specialisation, do we risk losing our breadth of expertise? I believe that taking on a side project, whatever it may be, could benefit young architects both professionally and personally.
When I set out on a project 'on the side' of my job as an architect a couple of years ago, I didn't realise how much it would benefit me beyond the simple satisfaction of pursuing something I found interesting. The project was a book that ended up being called Happy by Design, which focused on how the built environment affects our mental wellbeing.
At first, taking on a side project seemed daunting. As architects we are trained to believe that there is a direct correlation between the time at your desk and the amount and quality of your work – something that is now being challenged by many, including the New Economics Foundation. However, because I had to free up my evenings for research on the book, I was forced to find ways to streamline tasks and maximise my productivity. Perhaps counter-intuitively, one benefit of having a side project was that my output during office hours increased, as I developed techniques to get done in eight hours what had previously taken me 10.
The next surprise was how much my architectural skills were enhanced. Beyond the more obvious development in my writing, the dozens of drawings I had to produce improved my illustration skills, something I had always been under-confident about. The process of putting together a book was useful in gaining a better understanding of creating a clear, legible document, as well as helping me to grow my InDesign skills. The most beneficial aspect, however, was gaining knowledge in a new area, which has gone on to complement my work in architecture.
Whether your side project is related to architecture or not, one certainty is that doing something outside of your normal line of work will help you to discover new networks, contacts and maybe even friends. Delving into the subjects of wellbeing, mental health and publishing has allowed me to meet people I never would have in the traditional world of architecture, and these people have led me to start new projects including the Architects' Mental Wellbeing Forum and a number of illustration jobs. Some may even lead to new architectural jobs, benefiting not just you but your employer as well.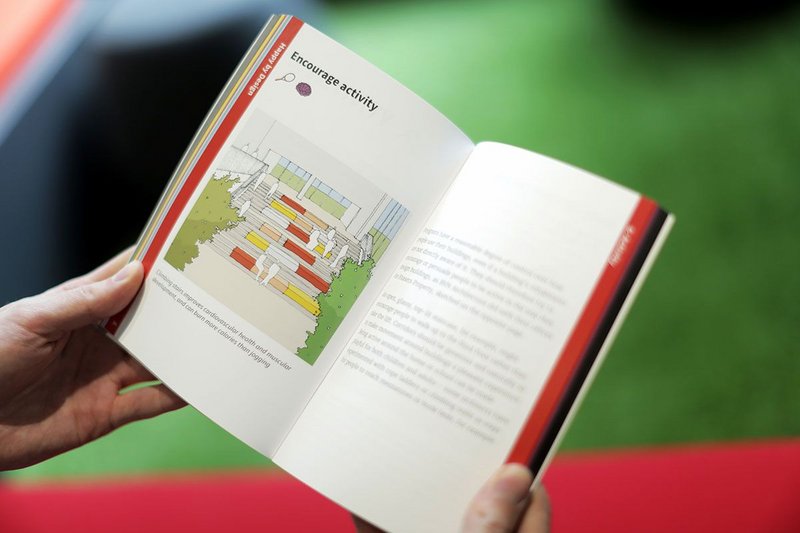 Pages from Ben Channon's Happy by Design book.

Credit: Per Anton Risan
Finally, I believe that having a passion outside of work can improve your overall levels of motivation. Even the most enthusiastic of architects will admit that not every day in practice is thrilling (we've all had to do a door schedule from time to time). Your side project can be an opportunity to do something you love, giving you another reason to get out of bed in the morning and be excited about the day ahead, even on a drizzly Tuesday in November. If you can feed this enthusiasm into your architectural work as well, it is another situation where everybody can benefit.
Ultimately it doesn't matter what your side project is. It could be exploring a new area of research, creating a photography website, or setting up a youth football coaching programme; the chances are it will help you to develop in a multitude of ways both in your career and life outside of work. What does matter is that it's something you are genuinely passionate about, and for which you are excited to give up your hard-earned free time.
---
Ben Channon is an associate and mental wellbeing ambassador at Assael Architecture and a member of the RIBA Journal's Rising Star cohort 2018.
RIBAJ Rising Stars in association with Origin is a scheme to recognise and reward up and coming construction professionals. The 2019 edition of Rising Stars is now open for entries; you can nominate yourself or someone you know.