Schueco Excellence Awards 2014: Winner, Commercial. Entrant: Ian Springford Architects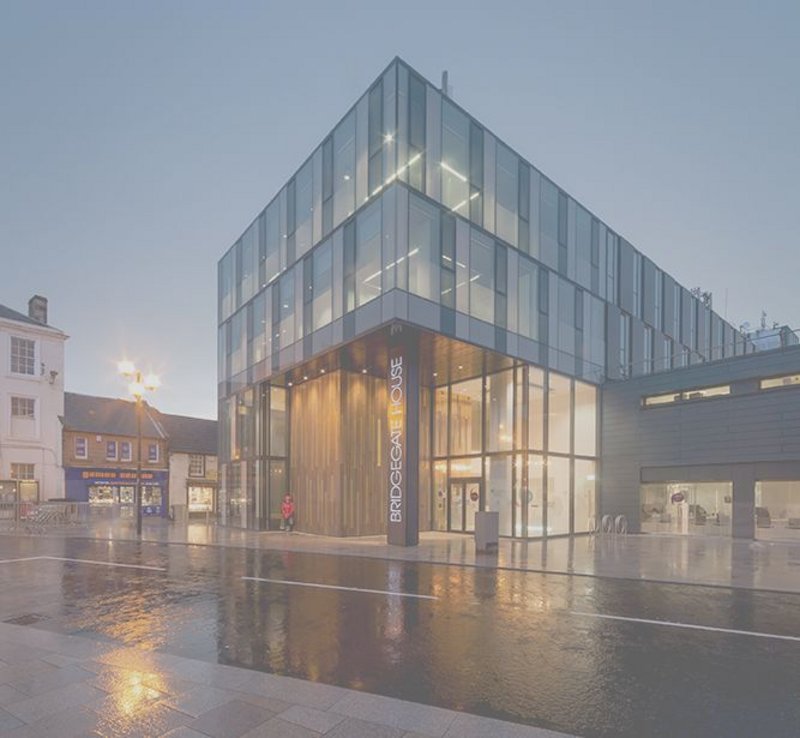 The façade after single glazing was replaced by a Schueco structural glazing system.
Judges praised this 'simple and unpretentious' refurbishment for its transformation of dilapidated council offices in the new town of Irvine on the west coast of Scotland.
The 1970s building provided 69,370sq ft of cellular offices above 13,470sq ft of ground floor retail units, buAt suffered from an under-performing single-glazed façade and poor use of space. In addition, the large scale of the development failed to adequately address the smaller scale accommodation of the nearby historic old town.
Ian Springford Architects' refurbishment tackled all these problems with the introduction of new curtain walling as part of an overhaul of the façade, and through the relocation of the main entrance to the cantilevered High Street corner to the east.
The practice worked with Schueco and specialist contractor Charles Henshaw & Sons to integrate the Schueco FW60+ SG structural glazing system into the existing building to allow the upper levels to recede into the background. Also, the new system was adapted to unobtrusively accommodate natural ventilation in openable windows and bespoke high-level trickle vent details.
On the Bridgegate elevation, the mass of the building is visually broken by the use of a dark grey ceramic frit on solar-controlled glass and through the incorporation of two shades of full-height fixed panels. At first floor level the curtain walling is combined with mesh louvres. On the north façade, the Schueco mullion/transom system incorporates insulated panels and slate grey Trespa facing panels.
'It's such a massive building. We wanted to bring it back down to street level with the mesh fins and a paler curtain walling above that allowed the rest of the building to peter out towards the sky,' says associate Fiona McNeill.
The new open-plan layout accommodates 450 rather than 180 staff, and the EPC rating improved from F+ to an anticipated B.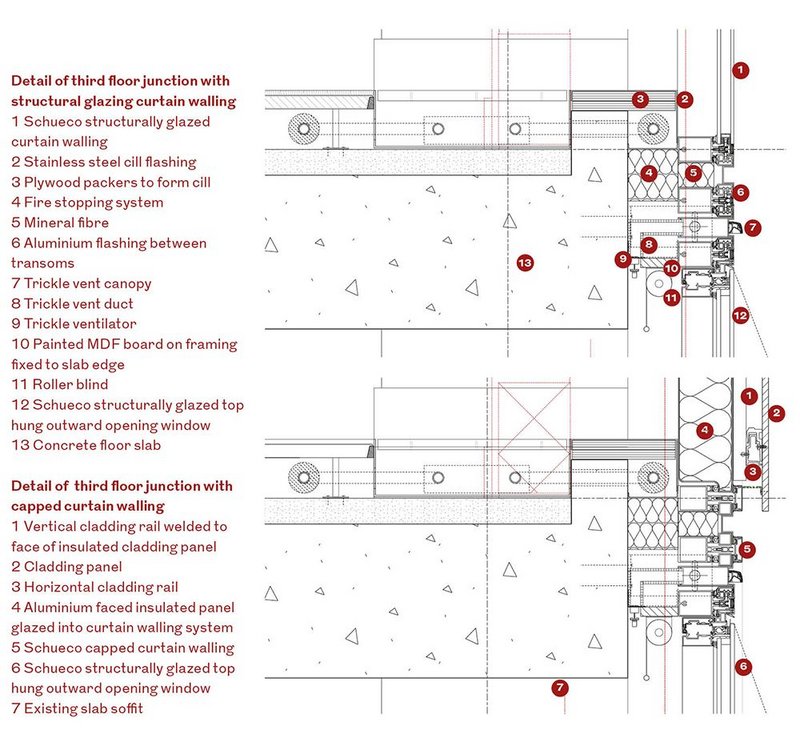 Credits
Client: North Ayrshire Council and Irvine Bay Regeneration Company
Architect: Ian Springford Architects
Structural engineer: Atkins
Services engineer: Pick Everard
Contractor: Graham Construction
Specialist contractor: Charles Henshaw & Sons