Mathew Leung explores the relationship between temporary projects and their permanent context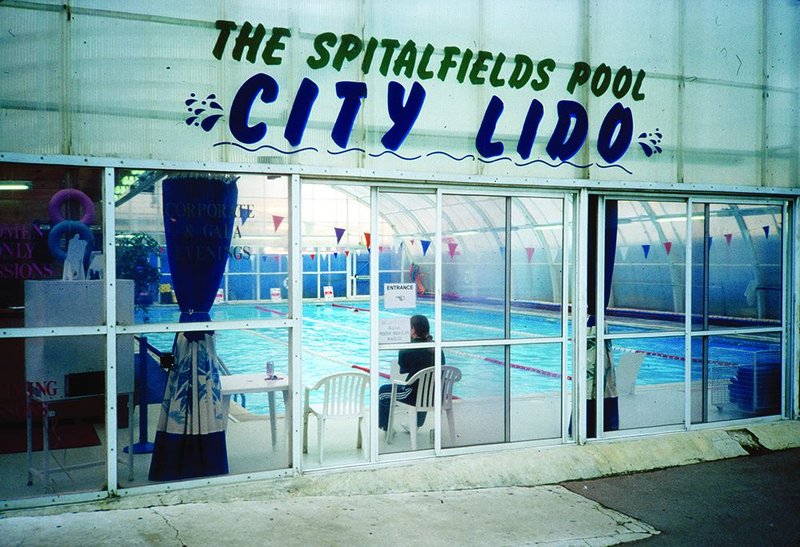 A public swimming pool remained at Spitalfields market for four years before the site was renovated.
Unlike many contemporary titles that glibly document 'pop-up' architecture as the latest fashion, this book suggests remedies for the dichotomy between planning and reality. Here the focus is on the relationship between temporary projects and their context, especially at an economic, strategic and planning level.
Urban Catalyst is the culmination of over a decade of work by the eponymous research group, headed by Messrs Oswalt, Overmeyer and Misselwitz, the recipients of a European Commission Research Grant from 2001 to 2003. Over 20 contributors consider the growing trend for interim and meanwhile uses in urban sites in Europe. Part case-study catalogue, part photographic documentary, part instruction manual and part manifesto, the publication recognises that 'urban planning and urban reality are generally poles apart'.
The authors see the protagonists in these scenarios as much more than anarchist opportunists; they are 'spatial entrepreneurs', real players in defining the shape of our cities. This hypothesis is substantiated by source material ranging from interviews to maps, diagrams and photographs, as well as essays that introduce the theories of Jane Jacobs, Henri Lefebvre and perhaps most pertinently Cedric Price, who claims that 'the primary aim of planning is not to specify an ideal state but to open up new possibilities for participants'.
Over more than 300 pages, the compendium weaves between Gordon Matta Clark and Le Corbusier, Comme Des Garcons' Guerilla Stores and the Hacienda club. Shifting deftly between analysis and proposition, it concludes by outlining six strategies for action and presents intriguing examples including the Arena Project (Berlin 1993-present) and the appropriation of the vacant Spitalfields Market (London 1992-2003) – both of which curiously incorporated elements of public bathing.
This multitude of ingredients produces a rich and dense volume that encompasses an impressive breadth of subject matter. Coupled with a style that often blurs the line between evaluation and conjecture, it makes the case for 'open source city planning' all the more seductive.
However, the very pluralism and variety that is the strength of the book can be frustrating, as case studies are necessarily brief even where worthy of more space and in-depth dissection. Similarly, the need to form a coherent, over-arching narrative deprives the rhetoric of a certain amount of incisiveness, as it tends towards the general, while socio-economic and planning issues are incredibly nuanced and often differ greatly both within and between countries.
Nonetheless, this is a fascinating read. It dexterously unpicks the disjunction between planning policy, financial systems and urban use. It is worth perusing if only in reference to its compilation of thought-provoking projects, but certainly for the way it draws out a logic and a strategy from what might appear to be isolated incidents, in order that governments, institutions and individuals can ensure 'the incomplete, the dissimilar, the transitory, the temporary become part of the cityscape'.
---
Mathew Leung is a member of Assemble
---
Urban Catalyst: The Power of Temporary Use
Philip Oswalt, Klaus Overmeyer, Philipp Misselwitz
DOM Publishers, £32