Mark Kemp, director of Cornish practice PLACE Architects, talks about taking over a small but long-established practice and how it has informed his new book on securing business resilience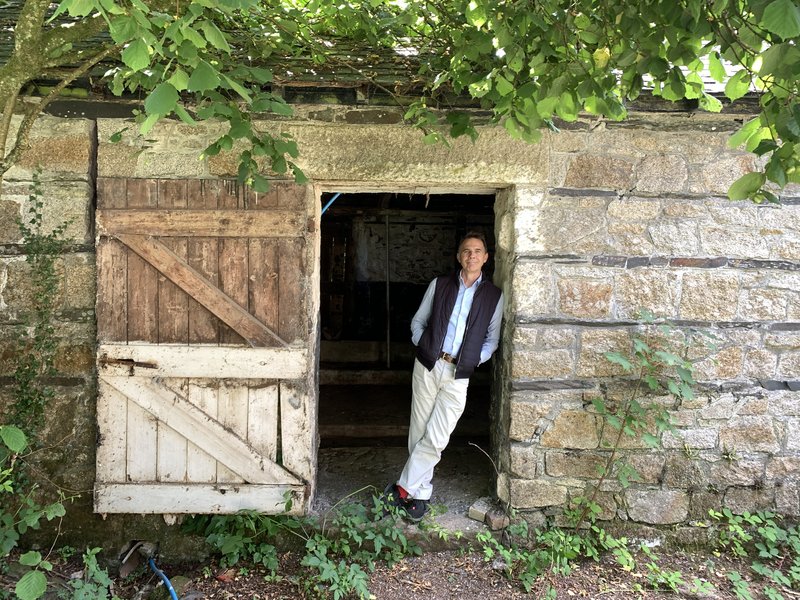 Mark Kemp, director of Cornish practice PLACE Architects and author of Business Resilience.

Credit: Photo: Niall Davies-Hale
It's easy to mistake Mark Kemp's practice as the architectural equivalent of Doc Martin, the fictional TV doctor. Based in the historic town of Launceston in north Cornwall, PLACE Architects provides an important service to a traditional rural community. However, it is firmly set in the economics of now, and Kemp has to be on his toes to ensure the business weathers the storms that can hit construction.
The practice, founded in 1912 and formerly known as Parkes Lees Architects, has an 'established set' of clients. 'It's not uncommon for new clients to come to us because we did work for their parents,' says Kemp. Even if they are not recommended by a family member, most local clients know someone else who PLACE has worked for. Clients are almost always at just one remove.
The practice largely focuses on residential work – extensions, barn conversions and new builds – though it also undertakes some small-scale commercial and hospitality projects. For over 18 years, it has been engaged in ongoing work for a local manorial estate converting its barns into rental properties and repairing existing stock.
But don't be bamboozled by the West Country location and the notion of a cosy cream-tea lifestyle. Kemp is clear that 'a certain sense of civic responsibility of being an established business' comes at a price. It often requires providing advice, and work even, for projects that won't make the practice any money.
Leading a practice, moreover, never falls into the congenial territory of comforting ITV drama. Having joined PLACE as a project architect in 2000, Kemp became a director in 2006 and sole shareholding director in 2009. This was just as the financial crisis began to bite. What had previously been a practice with as many as 10 architects 'dwindled', says Kemp, as 'a ripple in 2011 swept through the South West and we went down to three or four members of staff. It was me, a technologist, and an administrator pretty much.'
Since then recovery has been gradual: 'You can see the recovery in your turnover,' he says. 'Every year has been slow and steady. It's been incremental. It's been like the incline of a disabled ramp into a public building. It's been a 1 in 20.'
It is through hard-won experience over the years that Kemp has developed a focused approach to business resilience in his small practice. He shares this in his accessible guide to the subject, Good Practice Guide: Business Resilience, newly published by RIBA Books.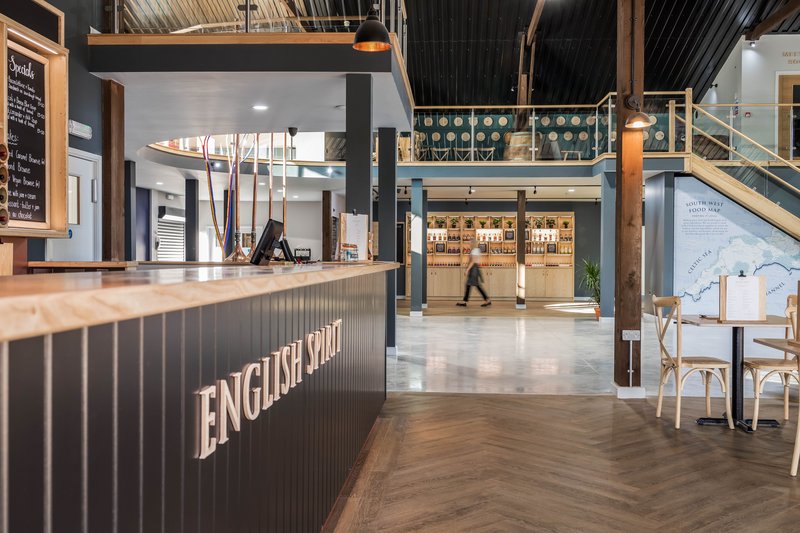 PLACE architects' interior for the English Spirit gin distillery in Treguddick, Launceston.

Credit: Brownhill Photography
Building resilience with the right level of risk
In 2000, Kemp was attracted to work for Parkes Lees Architects as a project architect because it was efficiently managed, previously having had a bad experience of working for a disorganised practice.
It meant, however, that when he took over as sole director and shareholder in 2009, 'there was both a benefit and a disbenefit of the practice being so well organised as I could just slot in and run it as it was. It took a long time to work out that I needed to have a plan, and before I could get anywhere with it.'
It was the time invested in external commitments, which also required time away from the business, that made him reconsider how he did things within his practice. From 2015 Kemp was on the board of RIBA Enterprises for three years, overseeing its partial equity sale.
Being involved in a strategy day at RIBA Enterprises inspired him to hold his own for PLACE and, since then, Kemp has made sure that strategic work does not get pushed to the side. He allocates time in his diary to activities with the team that will advance the practice, like reviewing new software packages for management programmes or working on business development and marketing. There is also a regular Friday morning content catch-up for social media with an external PR agency.
However, for plans to be active, they need to be live for the team as well as the practice leader. 'To ensure that everybody is pulling in the same direction, you need to keep talking about it,' says Kemp. 'As we emerged from the pandemic, we needed to put a new vision, mission and business plan together. We have whole staff meetings every six or eight weeks to deliver the adoption of a proper growth strategy.'
To initiate this work, he explains, 'the programme manager attended a course about business growth. We're trying to break up the categories within the different segments of the growth wheel to make sure that we've covered each subcategory and staff have got an opinion on each one of those things.'
Under his management, the practice has had a very different direction in its approach to risk. Kemp has been keen to ensure that PLACE Architects 'punches above its weight'. He has invested 'effort in trying new things, trying new software, trying new approaches. He puts 'a lot of store in collaborating with people'. Collaboration is both at local and national level. Kemp often works on listed projects with a conservation architect, who is a sole practitioner, sharing his studio space. He also works nationally with larger practices across the country, 'taking a chance to collaborate with another practice to produce something different.'
Since the pandemic, the practice has organised two sustainability symposiums in its studio in Launceston for design and construction professionals in the South West – with a third planned for October. These have gained momentum as forums for architects, surveyors and engineers talking about the opportunities and limitations of sustainability in their own projects. And they have led on to other opportunities, such as Kemp being asked to speak at a panel for Cornwall Chamber of Commerce 9 on the future of the built environment as part of the Planet C environment series.
People are the practice
Kemp's book on business resilience is divided into two halves: 'organisations' and 'people'. As much as he places an onus on systems and structures for the successful monitoring of finances and resources, he also emphasises the human element: good decision-making, management of staff and client relationships.
For Kemp, 'every member of staff in the practice has got something to do with every project. It doesn't arrive on the left-hand side, get processed by them and depart on the right-hand side for them to no longer be involved with. The client and the project itself go through a journey through every part of the office. This also gives you the opportunity to develop every individual.'
Good leadership and management of a small practice rely on 'using the full potential of everybody', he says, advising practices to 'look at what skills you've already got and build the skill set within your existing staff'.
For instance, Mark had a staff member who started as a part-time administrator. When another administrator left, she stepped up and went to become the office manager. She is now moving into a client liaison role having developed great skills with clients. 'She has really good relationships with clients,' he says, 'even when things are getting tough when they're having to wait 51 weeks for a planning application because the authority have no case officers, for instance, or when I'm not available because I'm messing around with the RIBA or writing a book.'
Kemp has also provided the operations manager with the opportunity to undertake volunteer work as part of her working day, at the local Chamber of Commerce. The investment in her development has paid off. It put them in the running for undertaking Launceston's feasibility study – an important piece of work. It will 'give the town the opportunity to bid for significant amounts of money from the Levelling Up Fund as well as the Shared Prosperity Fund', he explains.
Likewise, the operations manager, who is now working on the implementation of management software and the business growth plan, started as a part-time archivist, sorting through boxes of files, dating back to the practice's early 20th-century beginnings.
Kemp is candid about recognising the limits and potential of practice staff. 'We don't have enough work for 10 architects in the room anymore. But we do have enough work to get somebody else in.' Currently, the design studio is made up of a director, a senior architect, a Part 2 student and a Part 1 student, with a part-time technologist joining in a couple of months' time. There are also the operations manager, office manager and a part-time finance manager. He is also seeking to engage an apprentice in an administrative support role, which will provide an opportunity to pass skills on to that individual and provide a management opportunity for the office manager.
Kemp also provides his staff with an enrichment programme. This is an additional week's holiday in which 'people are free to go and do something else'. This chance to explore other interests and activities outside work, he recognises as an important part of 'people building a better working relationship. Staff enjoy working in an environment like that.' And, he says, it 'creates an environment that I enjoy working in too'.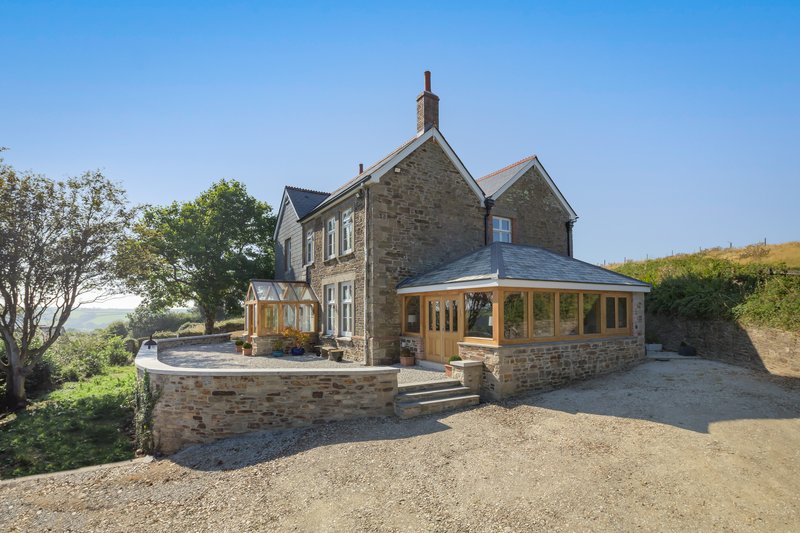 Modernisation of existing farmhouse in Duloe, Cornwall.

Credit: Brownhill Photography
Inflationary pressures
Since the invasion of Ukraine last February, rising energy and commodity prices have triggered new inflationary pressures for the global economy and the design and construction industry. This presents a whole new set of challenges for practice leaders, with few having experienced a similar period of soaring inflation during their working lives.
So how will Kemp be negotiating these issues in his practice? 'You have to talk realistically about the costs of projects at an early stage with clients,' he says. 'This might mean having to accept that you might dissuade some clients from doing the work, but you'll only end up putting good money after bad if you try to persuade somebody to go ahead when they clearly can't afford it.'

To accommodate internal costs this year, Kemp has already implemented an incremental fee increase after six months rather than waiting the full 12 months for an annual review of fees.
He also advises flushing out outstanding work by approaching the clients of projects that have gone on hold somewhere along the line, and asking them whether, in fact, they want to carry on. This gives clients the opportunity to halt a project rather than waiting to invoice for a residue of work and risking never getting paid.
With so many small building contractors going to the wall under the burden of rising prices and outlay for labour, it is also important to build in contingency in building costs that anticipates rising costs. This requires asking the client to agree to 'an additional contingency – a risk pot to cover fluctuations in costs above a certain percentage. So you set a percentage increase in supplies that the contractor is prepared to pay for and anything over that the client covers – up to a ceiling.'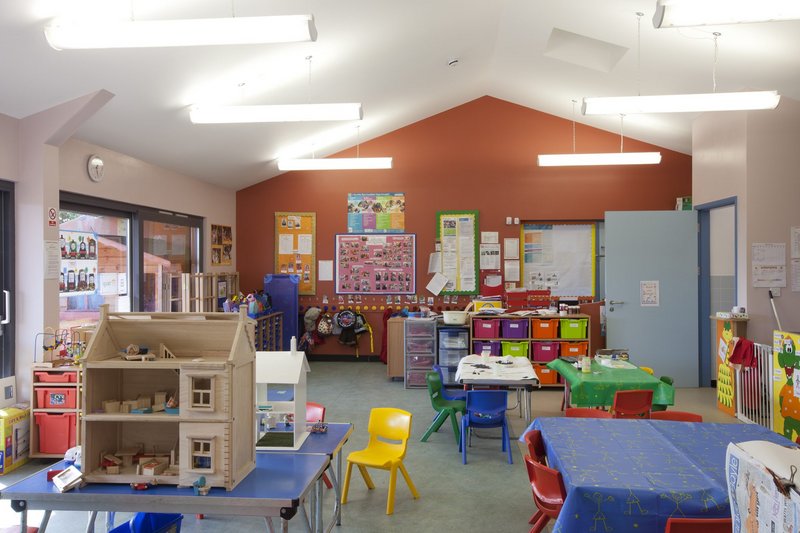 Childrens Centre, Delaware, Cornwall.

Credit: Graham Gaunt
Continuing to evolve
For Kemp, standing still and doing things the way you've always done them is not an option. 'I move the desks around every year,' he says, 'sometimes several times a year, because I think it's important to sit in a different place and see everything from a different perspective.'

But what is the ultimate end goal of business resilience? 'To create a practice that doesn't rely on me,' says Kemp. 'That's why when we changed the name, I didn't want my name included in the practice's name. The practice is not about me. It's about the practice delivering a high-quality service.'
True success will be 'to gain sufficient critical mass in the practice so that it can become an employee ownership trust'. Ultimately, Kemp aspires to cutting himself out of the practice, in time, so his job is done.

Business Resilience by Mark Kemp is published by RIBA Publishing, £32, 128pp, paperback. Available from RIBA Books from mid-August and all good architectural booksellers and online retailers on 1 September.

Helen Castle is publishing director at the RIBA