Could we use what we know about the way our brains work to design smarter cities? Fascinating facts at this conference started to show a useful route
Have you ever felt an electric charge when you walk into a space? You are not alone. Neuroscience shows the neurons of our brain firing off electrical charges with great energy as we enter a new space or arrive at a junction: it has plenty to tell us about our reactions to our environment. And all the while we are borrowing metaphors of brain science on how to make our cities smarter. So in a way it is more surprising that there was still standing room at the recent Conscious Cities day, which looked at the relationship between architecture and neuroscience, than the fact that the room was packed with an engaged audience.
The brain and the city
I arrived with my mind on the brain. But it shouldn't be isolated. Curiosity and cautionary reminders that our body houses our brain were a recurring theme through the day and many other contributors took up author and keynote speaker Sarah Robinson's reminder that we have 1,300 nerve endings in our feet. Emma Greer from Carlo Ratti Associati, referring to MIT's SENSEable Lab, treated the city as a huge brain to look at how sensing data could show us its flows and patterns – mobile silence in Rome as Italy played its 2006 world cup final, eruptions of signals gathering and dispersing in celebration following its victory – and could be used to change behaviour by making ride-sharing, for example, almost intuitive in a neat app.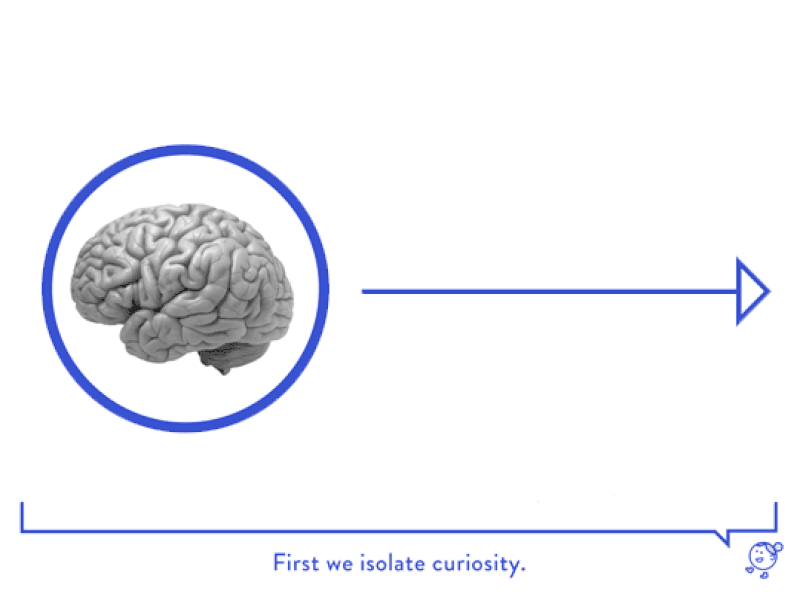 But Greer, speaking with humour and passion, also showed how digital sensing and information doesn't all have to be delivered via the tiny screen on our mobiles as we trip over curbs. It can also be part of city life: the Future Food Store from Milan Expo for example reconnects people with stories of their food, or perhaps what their neighbouring shopper is cooking, to spark a discussion. How about warming just the place you are in, or playing around with a wall of water that dries up as you approach to become a portal as happened at the Digital Water Pavilion (Zaragoza, 2008)?
Effectiveness and order
We have to look at what our brains need from the environment, said Philip Tidd of Gensler. Today the business buzz is about leveraging people's effectiveness and the sharing economy. To prove it BUPA has been funding Gensler research into psychological wellbeing and the workplace. Jon Goodbun of the RCA took apart some of the language we had heard, most illuminating was when he talked about the way the mind is not only embodied and enacted – needing performance – but is also extended. Beyond the physical we use spatial setting to create mental order, for example in the way we lay things out on the desk. We do the same when we incorporate tools we are holding into our mental map – for example sensing how much further we can reach when holding a pen, or how much space the car we are driving needs. These items become almost prosthetic extensions in our minds.
'How do you feel?' asked Panos Mavros, of UCL's Centre for Advanced Spatial Analysis. Knowing the answer to this could be usefully integrated into design. But how many times an hour can you ask a subject? Not many. With mobile electroencephalogram monitors (EEGs) you can pick up the electrical activity of the brain millisecond by millisecond. His studies, for example with visually impaired strollers on the streets of Reading, could pick up the effects of the noise of different environments on its subjects with a great grain of detail.
When cells fire up
Mavros was in a way the warm-up to an injection of neuroscience from UCL's Institute of Behavioural Neuroscience. Fiona Zisch explained the brain's hippocampus as the seat of place, grid and boundary cells – all of which are firing away, particularly at thresholds. Her study borrowed shots of artist Gordon Matta-Clark's cutaway sections to disrupt and test these cells. Architect Itai Palti is setting out to isolate curiosity in design, citing research by Matthias Gruber that shows that people learn better prepped with curiosity. Gruber made his findings in the lab, and more specifically, with his subjects in the scanner. UCL's Dr Hugo Spiers is trying to take his experiments into the field, or more specifically the street. How does our understanding of routes work? How do we remember place? Do we really understand closeness and centrality? And the critical question – does wearing an EEG headset make people stare so much that it affects your findings? (Apparently not in Soho, no-one blinks an eyelid).
Other projects were presented more as inquiries in progress. J and L Gibbons' investigation into how participants feel and that how that is affected by their environment asked questions via an app questionnaire paired with a photograph of what is at their feet and weather data (you still have time to take part [http://urbanmind.info/home]). The Bartlett's Ruairi Glynn speculated on how to make robots human and avers that this is less to do with eyes and fur and more about behaviour and particularly gesture – an emotional reaction to machines is what engenders trust he believes. As the day wore on the conference got back to smart, networked cities, at which point it returned to rather more predictable pathways, at least for this journalist.
The Museum of Architecture's Conscious Cities conference was held on 1 March 2016
---