Zero carbon targets are achievable without making housing all look the same. It's the unseen fundamentals that need to repeat, as the car industry keeps showing us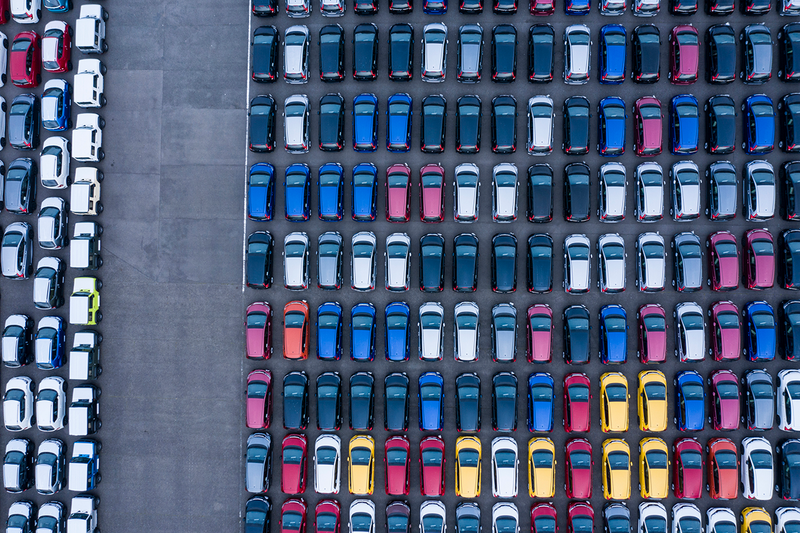 Mass customization works on cars, what can construction learn from it?

Credit: Istock kokouu
Everything that is made is manufactured – except construction. Products are made in factories for the human hand, but every site has its own challenges, every brief is individual. Context requires a nuanced approach suitable to planners, it is difficult to transport whole buildings… nothing is like construction.
As a result, the design process remains fundamentally the same, not too different to 100 years ago, driven by heuristic ways of working in traditional construction. This is one of the reasons why productivity in the construction industry remains stubbornly low and slow, impeding investment and growth.
Significant efforts are being made to change this. Downstream, at the end of the design process, contractors have been honing their digital skills, recognising the value of BIM to assist co-ordination and de-risk design, increasingly using 4D (time) technologies to rehearse the build process many times before selecting the optimum sequence.
Upstream, clients are keen to push more into factories as a means of speeding up delivery, de-risking the process, lowering costs and improving quality, consistency and predictability. Volumetric has been used by hotels for some time and has now been adopted by the residential sector. The rush to the factory is constrained only by the capacity and capability of the volumetric industry and its ability to grow at scale. To accelerate, some clients have established end-to-end processes; building their own factories and design capabilities, sharing knowledge and innovation in co-operative processes. New business models are beginning to emerge.
However, volumetric is not appropriate for every sector: in airports, for example, the spaces are too large and are too diverse in hospitals. The MMC Definition Framework demonstrates that there are many ways to bake a cake. To move beyond traditional construction, we must leverage them all.
To complement client and construction team initiatives, there is a pressing need for the design team to transform the process of designing to making. Tweaking current processes will not be enough to hit the ambitious targets that will shift the world to net zero emissions.
Design thinking allows the architectural profession, and other designers, to drive changes in the way buildings are made. A new generation of design content needs to be conceived and co-created, capable of being taken to the factory. In larger products, including cladding or other sub-assemblies, only design intent information is issued, reinforcing the bespoke, one off nature of such designs.
Standardisation of the process would be better than standardised designs
Content that is reusable on multiple projects would encourage, mobilise and refocus the vast supply chain that exists, tipping the balance towards offsite. Standardisation of the process would be better than standardised designs. To create the volume required to allow manufacturing companies to invest, repeatable products are required. These need not be standardised like traditional products, but could be configurable, providing sufficient repeatability to justify tooling and other up-front manufacturing costs.
With this approach in mind, the car industry has been leveraging configurators for a while. With buyers now being able to make individual specifications for cars, the production line can no longer cope. BMW and others are developing platform approaches to standardise more while simultaneously allowing greater variation. Internet of Things (IoT) technologies, cloud solutions and robotics are all maturing at the same time, allowing the factory of the future to facilitate this. This platform approach is extolled in the UK government's December 2020 Construction Playbook.
Platform approaches enable greater back of house standardisation in car manufacturing. The same chassis is used across numerous brands and models making the design and manufacturing process more straightforward, while using fewer parts simplifies the supply chain and reduces the costs for designing complex elements. Standardised hard points on the chassis allow different suppliers to develop parts that always fit into the whole, while maintaining competition. Meanwhile, at the front-of-house the reverse is true. Customer choice is increasing. Body colours, suspension types, seat fabrics and more. Thousands of permutations. While the customer is not actually designing the car, the illusion of co-creation is real.
While we know every construction is different, designers can still learn from these approaches, using new client experiences to transform design. For example, we can configure spaces or products within a VR environment and connect in carbon and cost data so clients understand the impact of their decisions in real time.
These mass customisation processes have benefits for all in construction: faster design, a reinvigorated supply chain, more manufacturing and less construction while still allowing each building to have its own character and identity. More importantly, an approach like this is also essential to shift circular economy solutions. Replaceable and repeatable products that are improved through feedback loops, give us fewer and fewer emissions from our built environment.
Getting to net zero will be a significant challenge and cannot be left to chance. To achieve greater predictability of outcomes, these products need to be imagined. Where are the areas of construction density? Not just bathroom pods. There are many other areas where this might apply. Bedheads in hospitals. Toilets for office buildings if not the cores themselves. The challenge is to create the product of the future to help get to net zero for 2050. The clock is ticking. Mass customisation is the way to go.
---
Dale Sinclair is director of innovation at Aecom