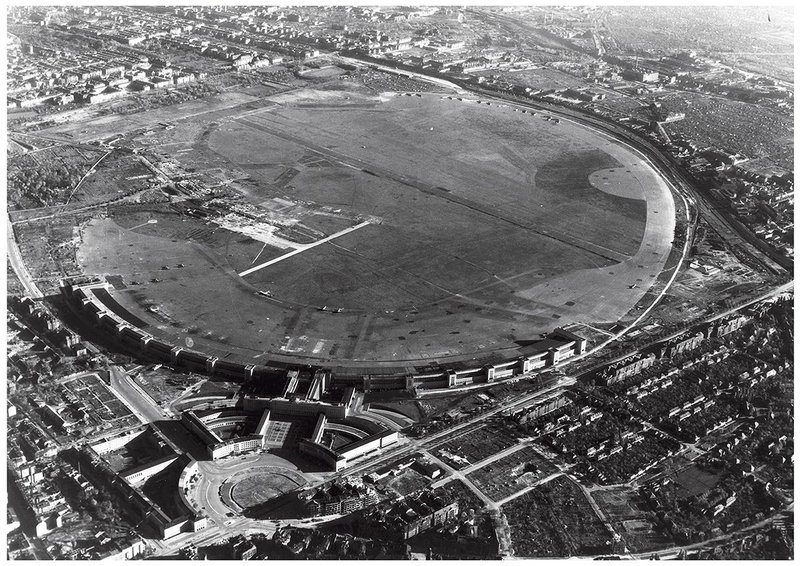 Tempelhof from above, circa 1948.
Tempelhof – Articulating the void
University of Sheffield
Tutor: Florian Kossak
Niamh Lincoln's dissertation explores the changing nature of the 386ha Tempelhof site in Berlin, tracing its transition from sheep meadow to airport and, in 2010, public park.
As a public space, Tempelhof is defined by its vacuity and immensity. The dissertation looks at the notion of the void in an urban setting as well as Tempelhof's aura as both a manifestation of fascist monumentality and a symbol of hope and liberation. It considers the lack of specificity of vacant spaces, and how the site has been reframed as a malleable space that lends itself to social appropriation.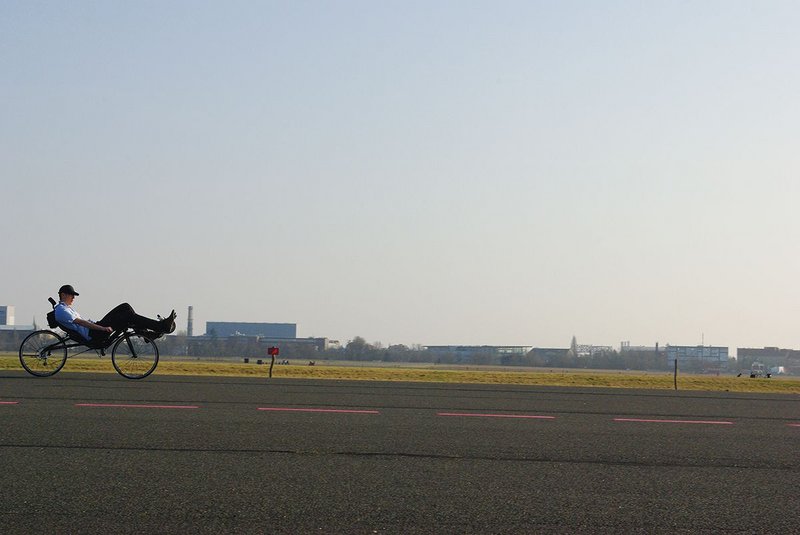 The former northern runway as a public space in 2012.
The dissertation sets out the historical context for this new landscape, describing the airport's growth with the modernist first terminal, designed by Paul and Klaus Engler in 1926-9, followed by Ernst Sagebiel's 1936-41 monumental terminal complex. The text describes how Tempelhof, intended to resemble an eagle in flight, was a critical part of the Third Reich's vision of Germania.
Post-war it played a crucial role in the Berlin airlift. Berlin Tegel airport was built in 1948 and construction of the single, larger airport of Berlin Brandenburg saw air traffic at Tempelhof cease in 2008. Public opposition saw plans to partially develop the site for housing dropped in 2014.
---