Demand is outstripping architectural availability and inflation is higher than growth, leaving practitioners 3% poorer, reports Aziz Mirza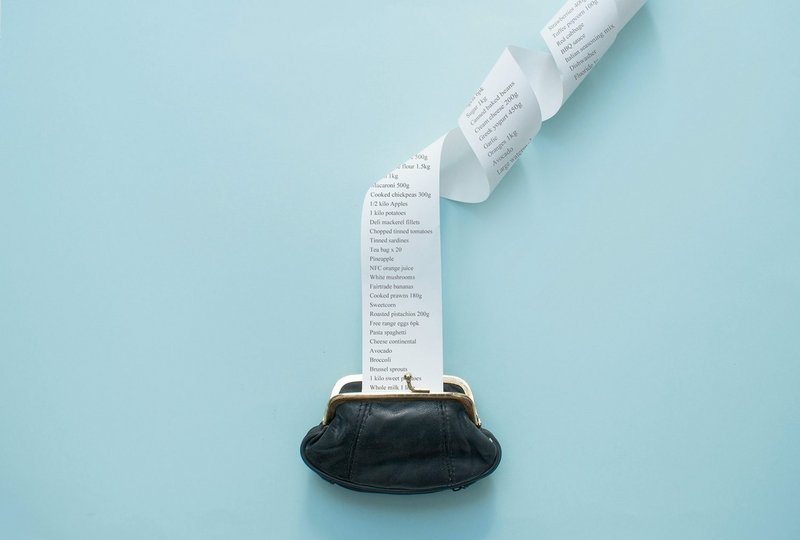 The cost of living crisis has brought pay, recruitment and retention issues into sharp focus. As the economy gears up post-lockdowns, skills and labour shortages have emerged in response to a serious mismatch between demand and supply across all parts of the economy. Our Architects' Workload Survey has shown new enquiries returning to pre-pandemic levels, with a particular boost in residential and commercial workloads.
While demand for architectural services is rising, the number of available architects has held steady. ARB figures show that the number on the register has stood still for two years, so pressures are mounting – more work, the same number of architects. Recruitment and retention are under strain.
That is important because two out of three architects are now salaried employees in private practices or other private or public sector settings. Average pay for private practice salaried staff has increased by just 2% this year; pay in the public sector is up by even less than this, as shown by this year's RIBA / The Fees Bureau Architects Employment & Earnings Survey.
Coupled with the cost of living crisis this creates three potentially contradictory effects. The first is that some architects may become concerned about their finances; and as living costs make job security paramount they conclude this is not the time to move jobs, so they stay put. The second thought is that some architects may look to move to better paid positions, creating a recruitment surge. Thirdly, some architects may take on work as freelancers in addition to their main paid job, or move from part- to full-time employment.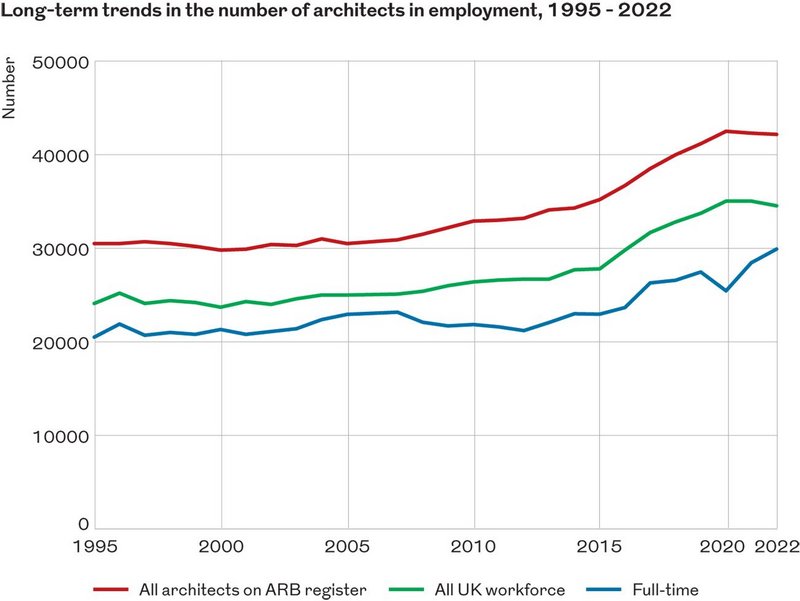 The profession is likely to see all three effects occur over the next year. What is not yet clear is whether any one of them will dominate; but it is wise to be prepared for all three. We can see evidence of the third effect already with the ARB figures showing the pool of talent is static – architects who were not working have joined the workforce. Last year, 2% of architects were unemployed and another 1% were not working for other reasons. By April this year, the proportion of architects who were unemployed or not working for other reasons had, in total, fallen to less than 1%. Similarly, fewer architects are now working part-time. The proportion of part-time male architects edged down from 11% to 10%, but the fall was far more dramatic among female architects, 19% of whom now work part-time, down from 24% last year.
Overall, the proportion of architects working part-time has dropped from 15% to 13%. This is in line with historic figures; 13% of architects worked part-time in 2015, for example, so it looks unlikely that the level of part-time working has much further to fall.
That means that the profession has little or no spare capacity. The last time unemployment was this low was between 2003 and 2008. The other measure of productivity is to examine under-employment; last year 8% of employees in private practice reported they were under-employed; this year, the figure is just 4%. These statistics suggest a rapidly approaching tsunami of pressures for employers. Relief may come from hiring more technicians, Part 1 or Part 2 graduates.
But if an employer values its architects, retention and recruitment policies will need to adapt. In fact, it is likely that retention will become the new recruitment strategy. There will be a focus on benefits and working conditions. The greatest benefit is flexible working – both working from home and flexible hours. WFH has the potential to score well in broadening diversity and inclusion. It helps with work-life balance. Architecture is well placed to take advantage of a blend of remote working balanced with creative team days at the office or another venue. Recruiters are aware that WFH is no longer a desirable add-on; it is becoming an expectation among job seekers. Flexible working is the single biggest benefit employers can offer.
These statistics suggest a rapidly approaching tsunami of pressures for employers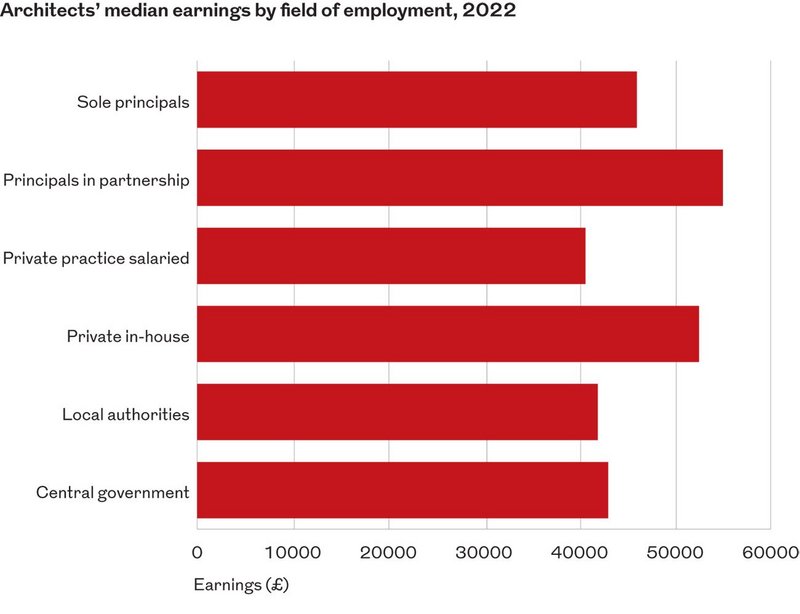 Other benefits may be seen as more marginal – pension contributions, life assurance, medical insurance. What is unexpected in this year's survey is that far fewer architects are receiving these benefits this year than last. The proportion of architects whose employer pays for their RIBA subscription has fallen from 89% last year to 83% this year; slightly fewer pay the ARB subscription, down from 87% to 79%. Employers paying medical insurance has fallen from 27% to 18%; providing a company car has halved from 17% to 8%. As this is probably cost-cutting in response to the pandemic, it is likely that architects will look to reinstate these benefits over the coming months. Those figures are for all architects across all sectors; but similar or larger falls are reported by salaried architects working for private practices. Even among private in-house architects, who have traditionally received the most generous benefits, provision of a company car has fallen from 42% last year to 22% this.
Benefits are valuable both for retention and for recruitment. But so is pay. Staff will expect a salary to keep up with inflation. Currently, inflation is over 9% but wage growth has been 6%. That is a real fall of 3%. Worse, if we look just at salaried architects, salaries for those working in private practices have increased by just 2% while public sector architects report a rise of less than 1%. These are real-term falls. We are likely to see more widespread public sector strikes in the coming months, resulting in greater attention being paid to the need to resolve pay pressures caused by the cost of living crisis. Surely the calls for inflation-matching pay increases will become loud and widespread.