UK airports are straining at the seams. Is an island hub the answer?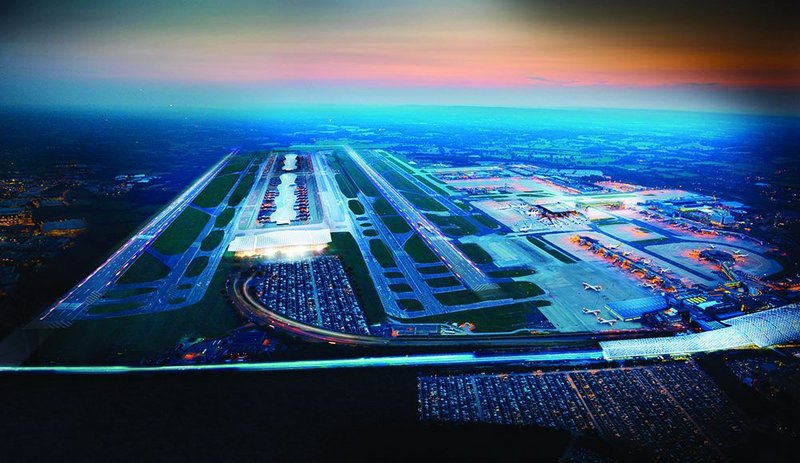 Last month the Davies Commission published over 50 expansion proposals from UK airports. The task of the independent commission, set up by government, is to identify the best options for increasing UK capacity and maintaining the UK's global hub status. It is due to publish recommendations in 2015, but will compile an interim report at the end of this year to suggest 'credible' long term ­options. London's airport capacity is the key issue, with Foster+Partners, Make Architects, Grimshaw, Farrells (pictured) and Gensler all weighing in (see page 46); but to capture more traffic, both Birmingham and Manchester put forward radical expansion schemes, although according to National Air Traffic Services traffic remains well below its 2007 peak.
But then individual proposals take no ­account of the complex relationship between the London airports and those in the rest of the UK. According to Neil Squibbs, partner and head of aviation at Buro Happold, the problem is that, with a dearth of slots at Heathrow, provincial airports connect better to the Schiphol and Frankfurt hubs. 'Creating a new dedicated hub outside London would free up slot capacity. The Foster+Partners proposal (see page 46) could mean for instance that you check in at Cardiff, Leeds or Newcastle and fly to the new hub for your onward international connection – the whole island in effect becoming "air side". This would mean a core change in UK airport connectivity, affecting rail and road travel and perhaps, arguments for HS2.'
Squibbs thinks that the general upgrading of UK airports has been on the cards since 2008, when BAA was forced by the Competition Commission to sell Gatwick and Stansted, meaning a bun fight between them all for air traffic. 'Gatwick for instance is mopping up China routes that Heathrow hasn't ­capa­city to take,' he says, adding that with a moratorium on a new runway until 2020,
Gatwick's future capacity is also capped.
Rodney Fewings, aviation consultant at Cranfield University, says whether airports succeed or fail is all about critical mass, geography and connectivity. 'You can be as political as you like, but the issue is to ensure that airlines want to fly into your location,' he says. 'Manchester might not be a financial hub like Edinburgh, but it has a huge catchment and up-to-date facilities – and their quality is more important than ever. And in a competitive market driven by capturing airlines' business, airports must rely less on landing fees and more on revenue generation at terminals – hence the "airport as shopping mall".'
But expanding a terminal also means ­increasing airside logistics, perhaps even ­beyond the airport itself. The US concept of the 'airport city' is making itself felt in the UK, with commercial business attracted to the connectivity airports offer. But, says Fewings, they must be both a major gateway hub airport and fully linked to transport networks. 'Outside Heathrow, the only other airport city ­going ahead is at Manchester. It's certainly not happening at Luton, Stansted, Gatwick or Birmingham,' he points out.
Fewings adds that the London airport question is 20 years old, but he's keeping an eye on developments at Heathrow and Manchester: 'The only other unknown to my mind is whether Scotland goes independent, which could see Edinburgh airport expand as its de facto international hub,' he says.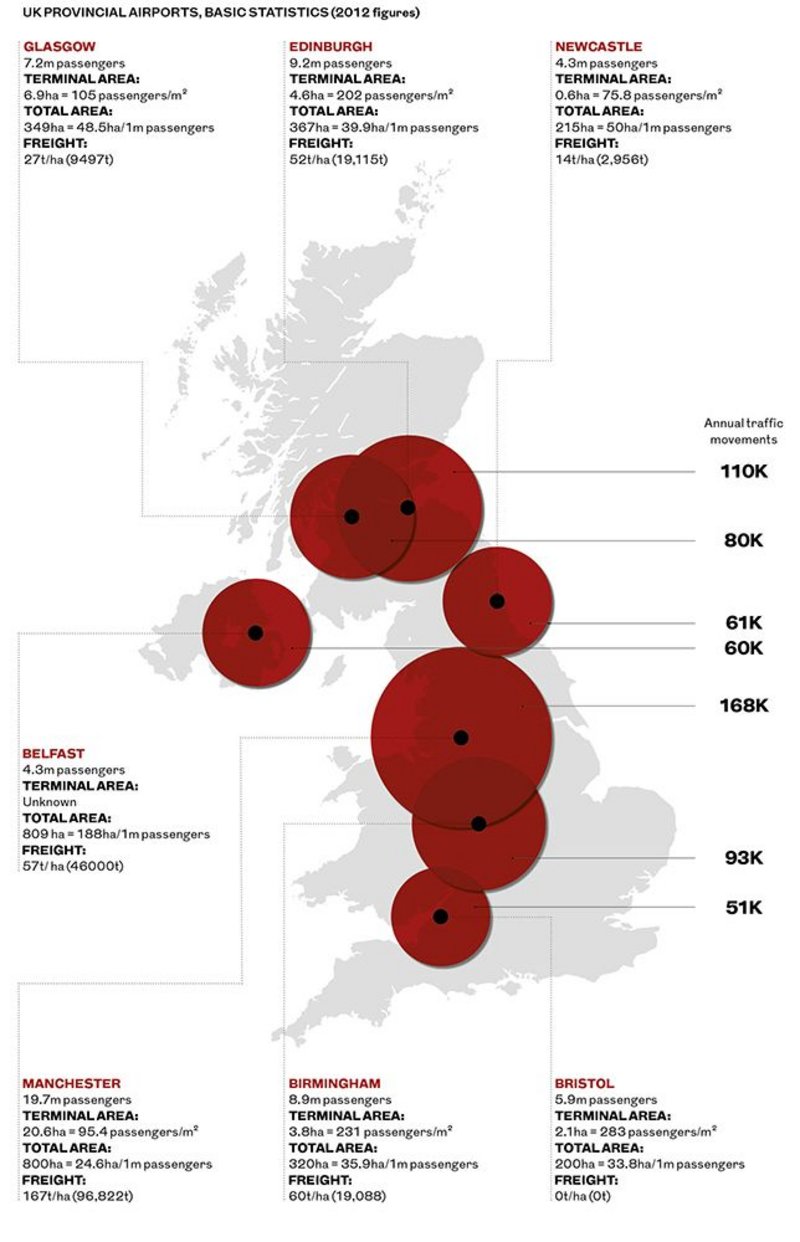 ---
Colin Thomasson
Senior Director, CBRE, Manchester
National carriers seem to be concentrating on fewer and bigger airports like Manchester, Liverpool and Birmingham. If they establish themselves there, airports start to see growth concentrated in the vicinity. Being based in Manchester I'd say its arrogant to think the country wants to go to Heathrow to catch a connection – it's about best meeting local customer need. As a true international hub, last year Manchester handled over 20m passengers and has a high demand for airline servicing, logistics and freight handling – it directly employs over 40,000 people in the area.
It's not just about the airport though, but the fact that businesses want to invest in the connectivity driving the airport city concept – in offices, leisure, hospitality and conference centres. As a property consultant in Manchester, CBRE is involved in the build out of 2.5million ft2 of office space on 100ha of airport vicinity over the next 10 years; the total build running to 4.5million ft2 of logistics, hotels and retail. The whole development is predicated on the connectivity and catchment area of the airport.
The selling points for airport cities are location, transport and a robust masterplan. As airports can bring all this together there's a compelling business case for investors to make it a destination in its own right. Old style business parks were built with road access only, but the demand now is for multi-modal forms of access – rail, trams and buses. You could find all that in a city centre, but the opportunities are rare. All those modes are present at an airport. The airport city marks the next breed of business parks – connected and enjoyable places to work and relax.