Moving from Southampton's architects' department to the city's 'partner' Capita Symonds was a walk into another world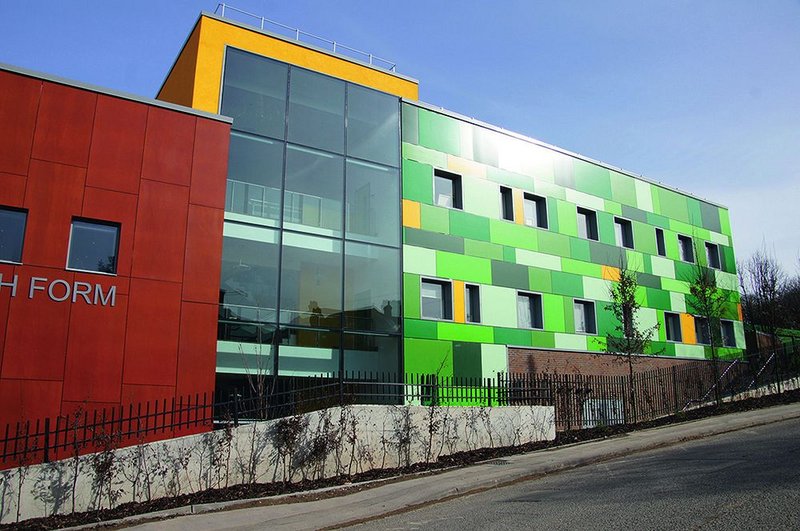 Schools remain the mainstay of the Capita Symonds architecture team's work in Southampton. A new sixth form at Bitterne School was recently completed.
'Our vision is to be leader in everything that makes the UK tick,' runs Capita Symonds corporate slogan. Its parent company, FTSE 100 stalwart Capita, provides software, customer services, pensions and more. Capita Symonds focuses more on property and outsourcing (or 'partnering' in the preferred parlance) what used to be local government operations. In architectural terms that is your local authority architects' department.
So how does this model make Southampton tick? It has a very different formula to most private practices, not surprisingly; a long term, contractual bond with the council yet a corporate push to look for other jobs; the security of a major firm but the uncertainty of contract renewal every 10 years or so with the financial and cultural changes that ensue. It is an organisation presiding over numerous small, dispersed architectural teams embedded in 10 multi-disciplinary partnership offices nationally.
It is the city centre that has been making the news. Earlier this year saw the opening of the reworked SeaCity Museum with its Titanic-dedicated extension, and a push on the city's cultural quarter redevelopments, which will take place over the next few years. Architecture services manager Edmund Ellert is Capita Symonds' most senior architect in the city and heads a team of architects and surveyors in a multi-disciplinary department of 50. Ellert is one of the architects that transferred from Southampton City Council to Capita Symonds in 2007. He and his architects are now charged with delivering new buildings for their old employer over the next 10 years. By default all Southampton property interests are dealt with by Capita Symonds consultants.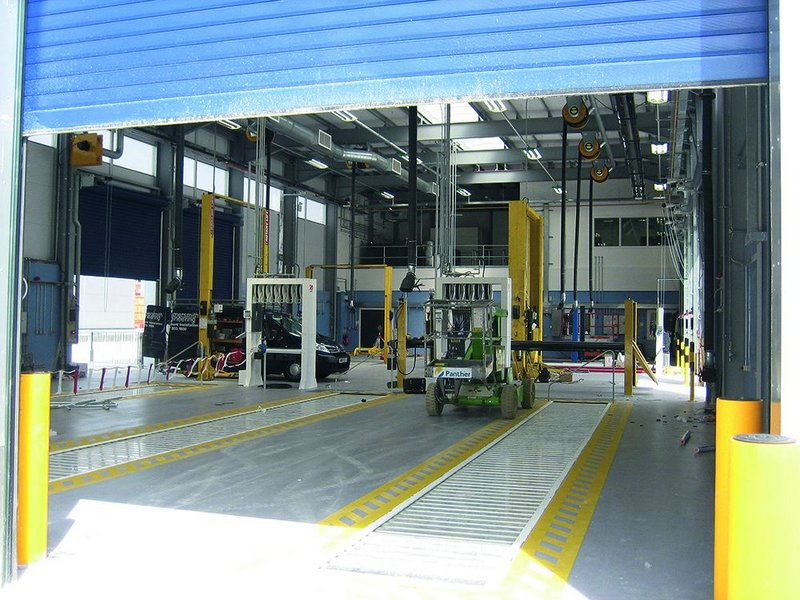 On the City Depot the team helped draw out the brief and then deliver a building for household waste and recycling which also houses the city's waste and maintenance vehicles.
So does that mean Southampton's public buildings are all being delivered by the same team? If so, what are the implications for the identity of regional architecture? This is at the heart of the issue explored in (RIBAJ October 2012) where small practices in Suffolk have struggled with the way smaller projects are hoovered up by the authorities' own architects. In Southampton the hoovering is being done by their outsourcing partners. It does have limits. There is an exclusivity clause allowing Southampton to go through a full OJEU process on high profile projects. For local authorities it is simply a question of saving money by outsourcing work their own architects would have done: the effect on the market (even a local one) is secondary. This is the picture nationally: in a survey last year by YouGovStone, nearly three in five councils saw outsourcing as critical to meet savings targets.
Ellert doesn't get all the plum jobs. SeaCity Museum went out to competition and was won by Wilkinson Eyre. Developer Grosvenor has chosen the architect for the building that starts on site next year to house the city's new art complex. While CZWG is providing the shell, Glenn Howells Architects will design the arts complex accommodation inside the larger redevelopment of the major department store site. And Capita Symonds' job? It is to provide project management. Ellert, who is shepherding the process on the client side, has a particularly important role in the absence, so far, of a user client for the performing arts space. But Ellert gives off no sense of entitlement, just a pride at being involved with this major development.
Academies and projects under Building Schools for the Future are not part of Capita Symonds' guaranteed area of work in Southampton – though the BSF programme was cancelled before it could make a difference to the city's schools. Despite those special exceptions, the bulk of the architects' work is in schools – a driving force is the shortage of space thanks to the rise in children reaching school age (estimated to grow by 20% nationally between 2011 and 2020). Again in some of these projects Capita Symonds is acting as employer's agent, two schools are being rebuilt with Willmott Dixon and Scapes' Sunesis range of standard designs with Hunter and Partners as architects. Tapping into modern methods of construction (MMC) has given them the savings in time that the council needed and is something Ellert is very aware of following the James Review, which was snapping at the heels of the cancelled BSF programme and strongly recommended MMC.


At Newlands Primary School both client and practice were behind the use of Design Quality Indicators to drive the design.
Capita Symonds makes use of the tools at local authorities' disposal. So its new build Newlands Primary School borrowed the IESE (Improvement and Efficiency South East) framework which is managed by Hampshire County Council and allows for a two stage tender with the contractors working as part of the design team at an early stage to help give cost certainty and ensure buildability. Claire Williams, Ellert's deputy as architectural assistant manager, who ran the Newlands project as lead consultant, felt the benefits of the close relationship with the client. For one, they had both attended the same workshop on design quality indicators and signing up to use these throughout was one of best project decisions in her view. But it was more about having done a previous project with the same people and being able to use the same successful construction details, plus their location just down the road. 'It was just a five minute walk away and it was good to meet face to face,' she explains. The education team is now in the same office as Capita Symonds.
'It has a very different formula to most private practices; a long term, contractual bond with the council yet a corporate push to look for other jobs; the security of a major firm but the uncertainty of contract renewal'
Ellert joined Southampton in 2004 after 18 years in private practice, including 10 at BDP. 'I was surprised at the difference in the approach to work,' he says. 'Your clients are also your colleagues, you are working to a common goal.' He compares designing a shopping centre where delivery on time was critical to a school, where 'every pound matters'. 'An amazing level of thought goes into the design,' he says. 'You have to ensure everyone is happy from councillors to governors and pupils. I was surprised how dedicated you have to be to respond to the demands of clients. In private practice you know where the line is.'
Outsourcing is an odd beast. That line stayed a little 'fuzzy' for a while after the design was outsourced. 'We have made it more precise now,' says Ellert. 'But dedication is needed for public buildings.' He says there has been 'no relaxation' in how they deliver buildings. However, outsourcing services is always controversial. And, in the current economic climate, hotly debated. There is now support for 'insourcing' (Middlesbrough, for example, brought its property services back in house last year) and a range of other more socially focussed outsourcing arrangements. The most fundamental question is why public bodies should fear that they cannot provide services as efficiently as private organisations which are taking out a profit for their shareholders from that very provision. Capita's dividend per share for half year 2012 was up 10% on the same period in 2011. Not bad going in this market.
---
Over in Oxford
Over in Oxfordshire County Council's business park offices the six person architecture team is still in flux. Emily Williams started work for the county after university when she took a job with consultant Atkins. Since then she has worked for Mouchel and now, since earlier this year, for Capita Symonds. All have provided services for the county council and when Williams and others have been moved from one firm to another under the laws governing Tupe, which offers some employment protection. This time catering, cleaning and estates came with them. They have also been paired up with a team from contractor Carillion. Capita Symonds will undertake all council projects under £4m, which can be expanded if the team meets key performance indicators. As senior architect Williams' work includes two primary school expansion projects. 'I am lucky to have started my career on schools and enjoy it so much,' she says. But the opportunities from Capita Symonds' driven expansion are also exciting. 'I'd like to do more as well,' she says, looking forward to targetted opportunities in healthcare.
---